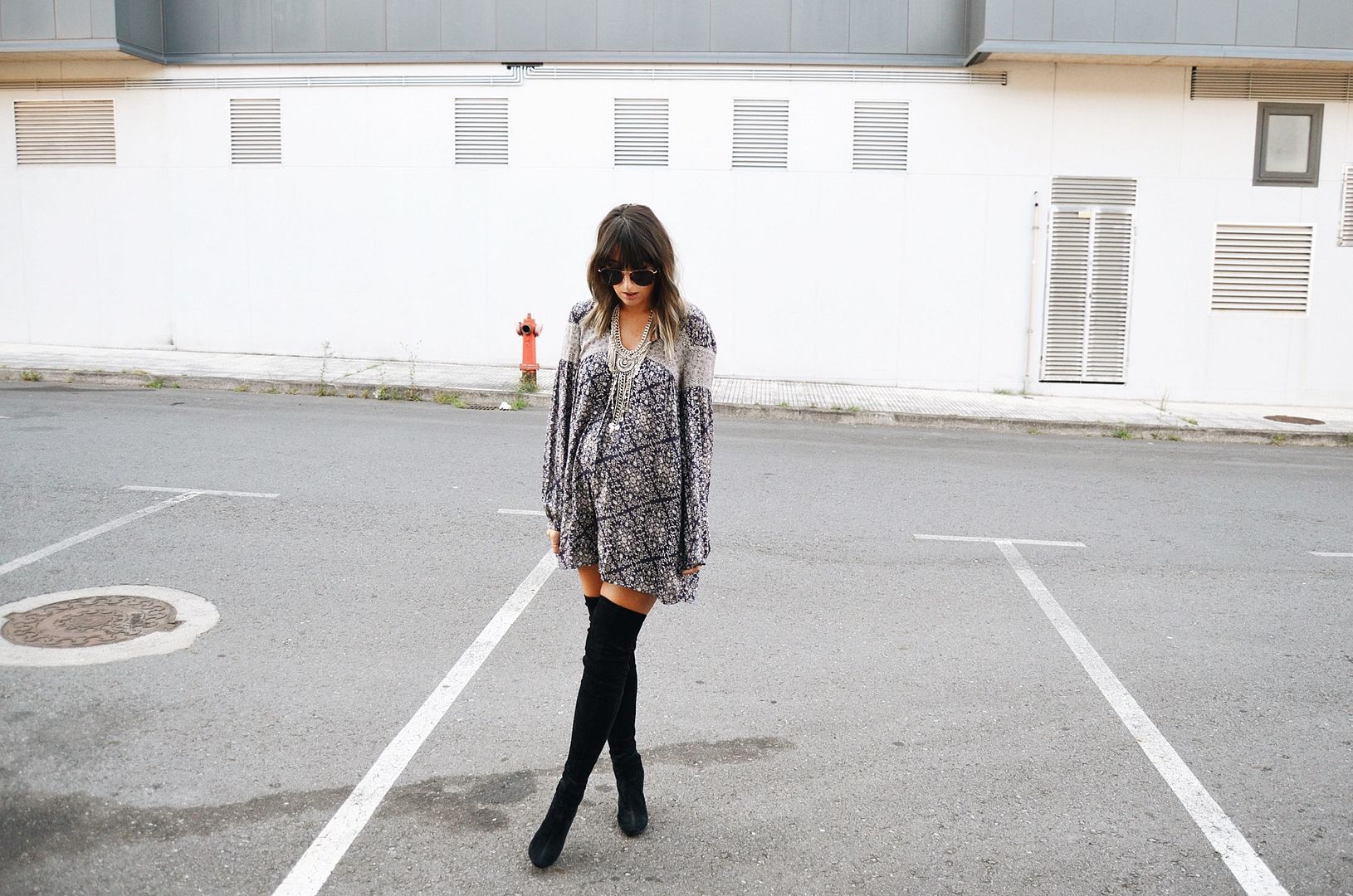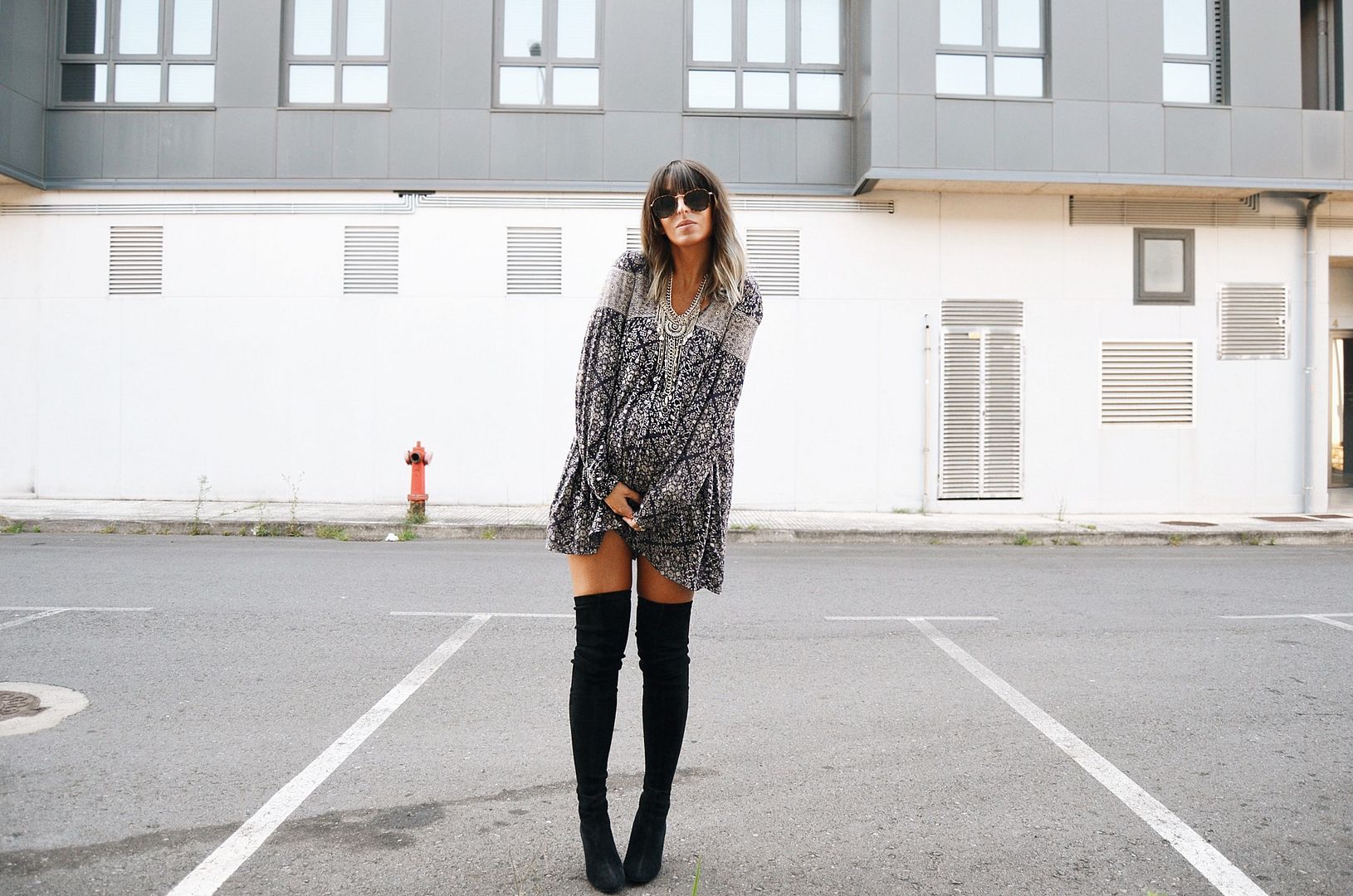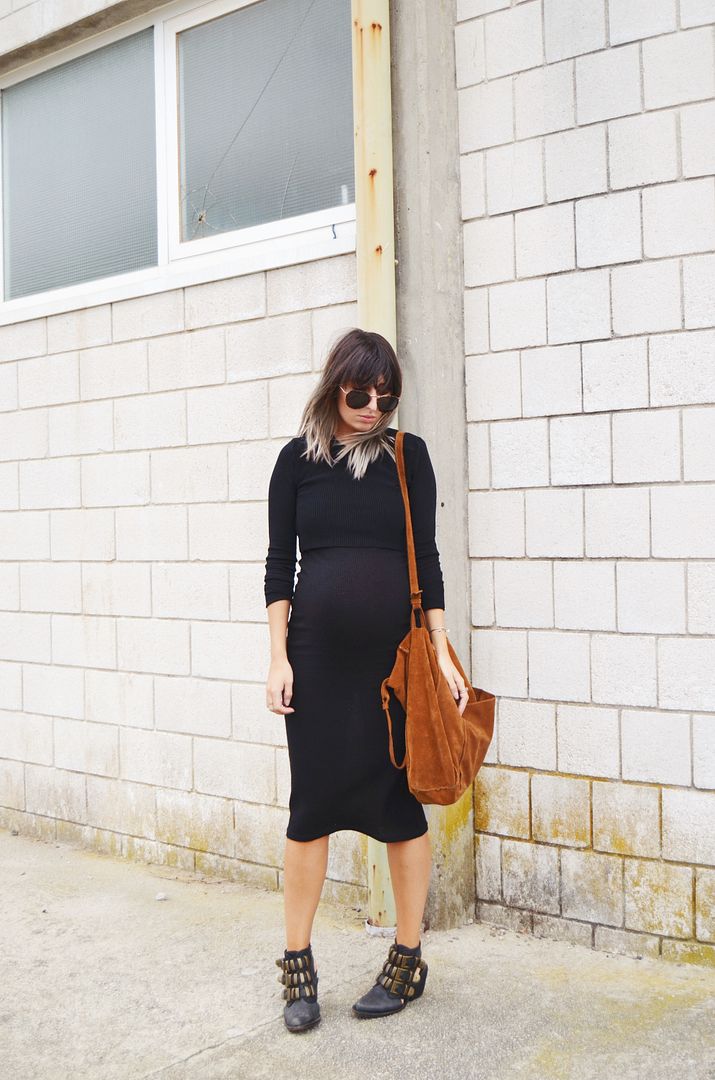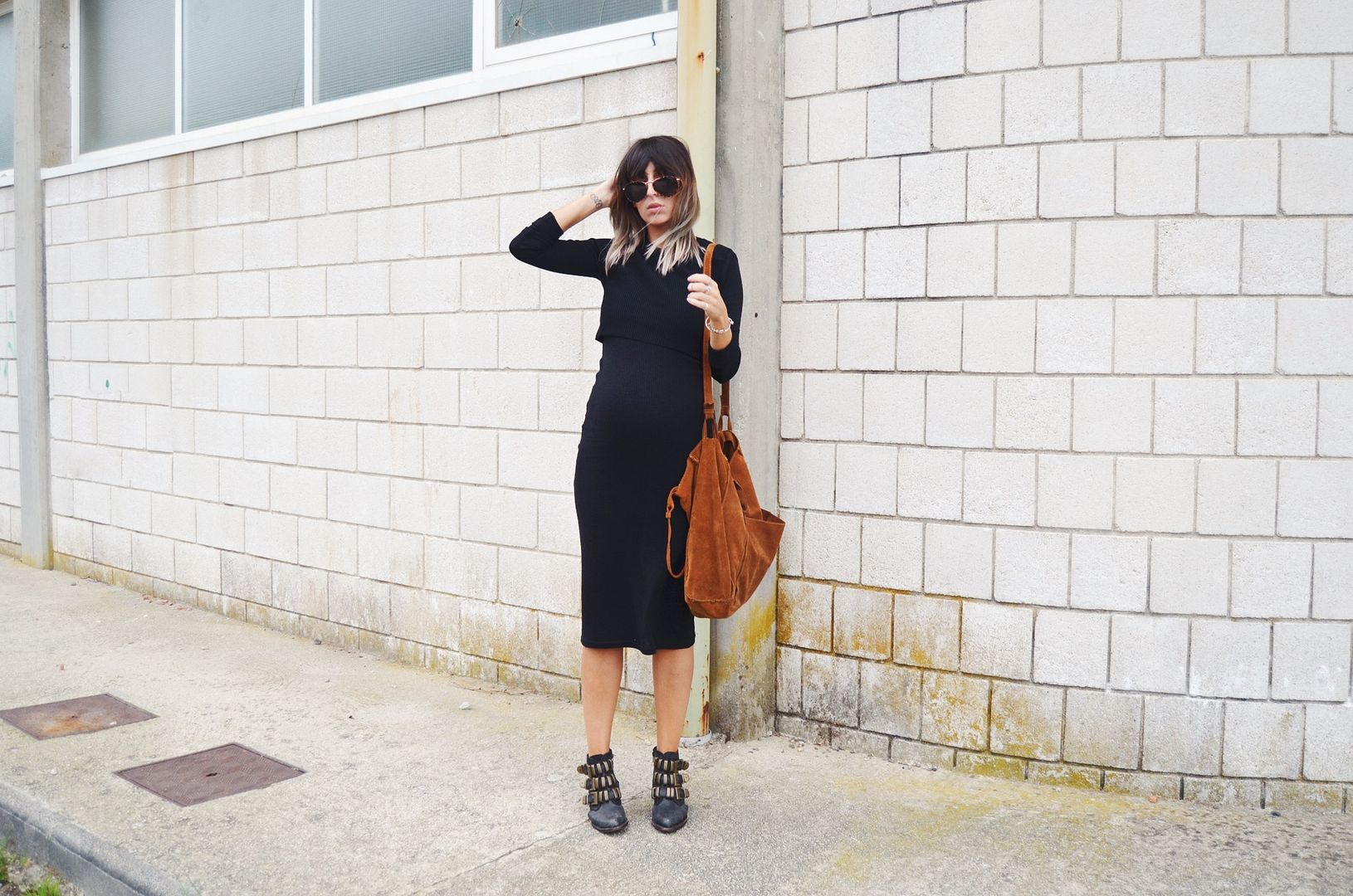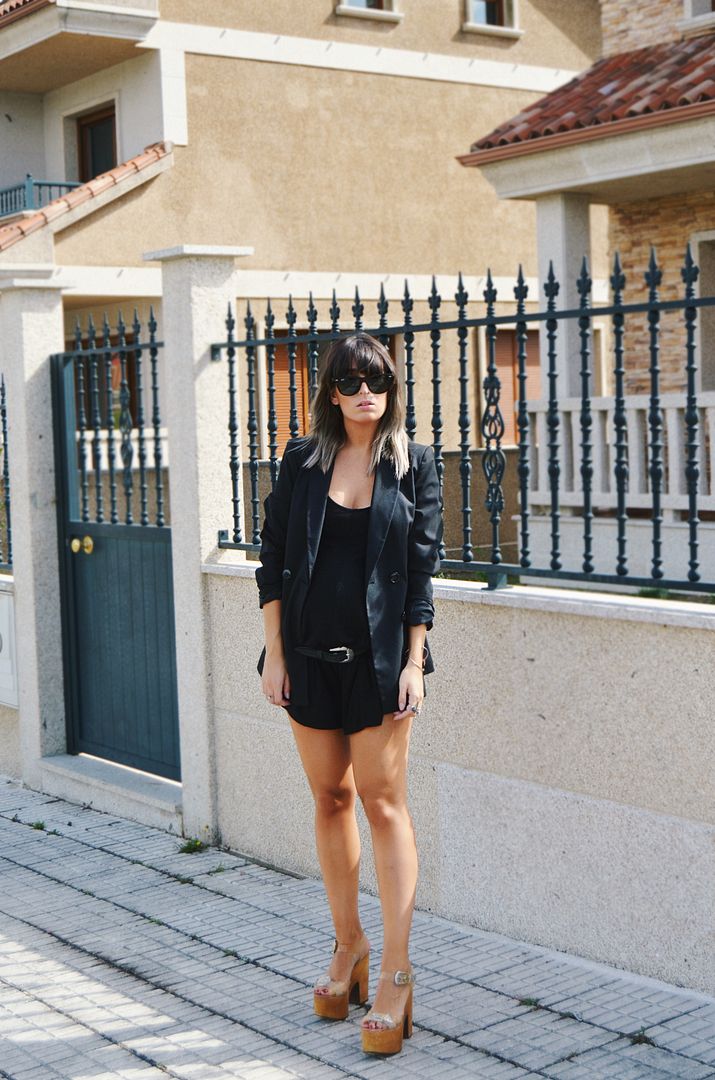 The fact is that, I hate maternity clothes. I also must say that I'm not gaining too much, only noticed changes in my bump (obviously) and butt so I can keep wearing most of my oversized dresses and tops; but if we talk about bottoms that's another story... Most of my pants are high waisted so as soon as I started showing I had to keep them in the bottom of my closet and it began a tedious labor to find a nice pair of cutoffs to fit into -no shorts, no summer. After trying dozens of different brands I gave One Teaspoon a chance; my all-time favorite for cutoffs that I've been avoiding because honestly, I didn't want to spend $100 on a garment that will be able to use only during a couple of months... but after trying some styles, found the perfectly ripped low rise ones, a quick online search later and got them reduced at
Asos
, ka-ching! Another interesting discovery were the jersey flare trousers (you can find a nice selection
here
) so much better than leggings, and the ribbed bodycon dresses (
here
), a must when you're tired of looking a sack of potatoes.
Pssst here some discount codes from Asos available from 09/14 until 09/18:
Save 10€ spending 100€ code:
10SEPT
Save 25€ spending 150€ code:
25SEPT
Save 40€ spending 200€ code:
40SEPT
El caso es que odio la ropa premamá. También he de admitir que no he engordado demasiado en estos siete meses, solamente he notado cambios en la barriga (obviamente) y en el culo... (por desgracia parece que ha crecido algo) así que todavía puedo apañarme con la mayoría de mis vestidos y tops; pero si hablamos de pantalones, esa ya es otra historia... La mayoría de los que tengo son de talle alto así que tan pronto empezó a salir la barriguilla he tenido que pasarlos a la parte baja del montón y ahí empezó la odisea de encontrar un par de shorts decentes en los que poder embutirme. Después de probarme docenas de diferentes marcas decidí darle una oportunidad a One Teaspoon; mi marca de shorts por excelencia pero que había evitado desde el principio porque seamos honestos, no compensa gastarse $100 en una prenda que sólo podrás ponerte durante un par de meses y después adiós muy buenas... pero tras probarme un par de estilos, los encontré, y tras una rápida ojeada online, di con ellos en Asos y a mitad de precio, ka-ching! Otro gran descubrimiento fueron las mallas acampanadas (aquí podéis encontrar unas cuantas), mil veces mejores que los leggings tradicionales; y los vestidos de punto (aquí), todo un 'must' para cuando estás harta de ponerte sacos de patatas.
Pssst aquí os dejo unos cuantos códigos de descuento para Asos que podréis utilizar desde el 09/14 hasta el 09/18
Consigue 10€ en compras de 100€ código:
10SEPT
Consigue 25€ en compras de 150€ código:
25SEPT
Consigue 40€ en compras de 200€ código:
40SEPT