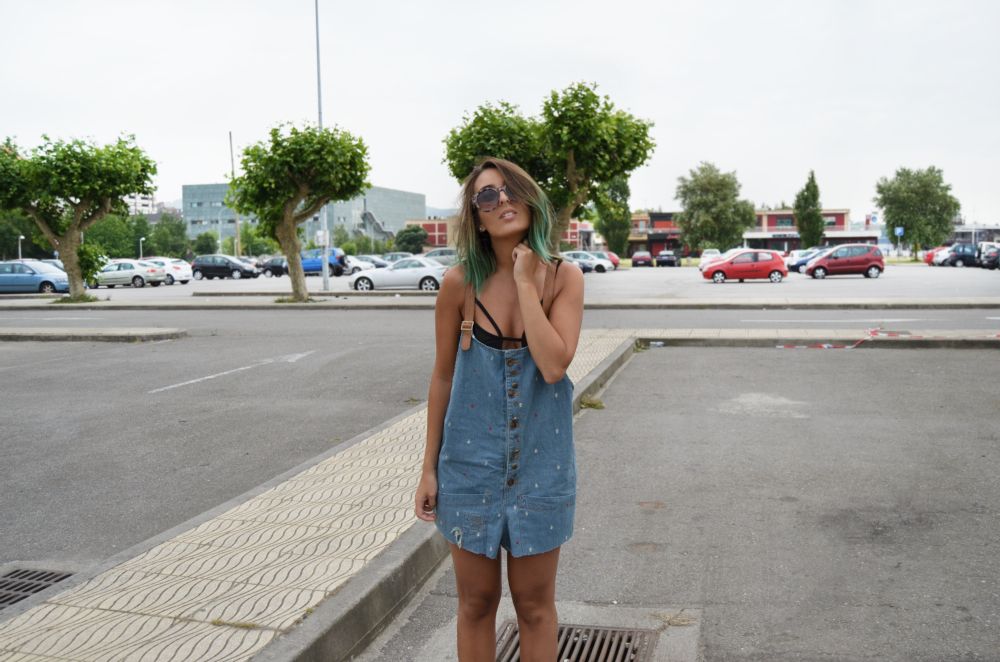 Chicnova overalls, One Teaspoon bralette, Underground boots, H&M sunglasses
It was amazingly hot the day we took these pics. And even if these boots are the most comfortable footwear I own it wasn't a really smart idea take them for a walk, because it seems that if it's too hot to wear a tank under your overalls is even hotter to wear black chunky boots...

Estas fotos fueron tomadas un día de calor horroroso. A pesar de que estas botas son las más cómodas que tengo no fue una idea muy inteligente por mi parte sacarlas a pasear ese día, ya que por lo visto si hace demasiado calor para llevar una camiseta debería haberme pensado dos veces el tema de los botines...