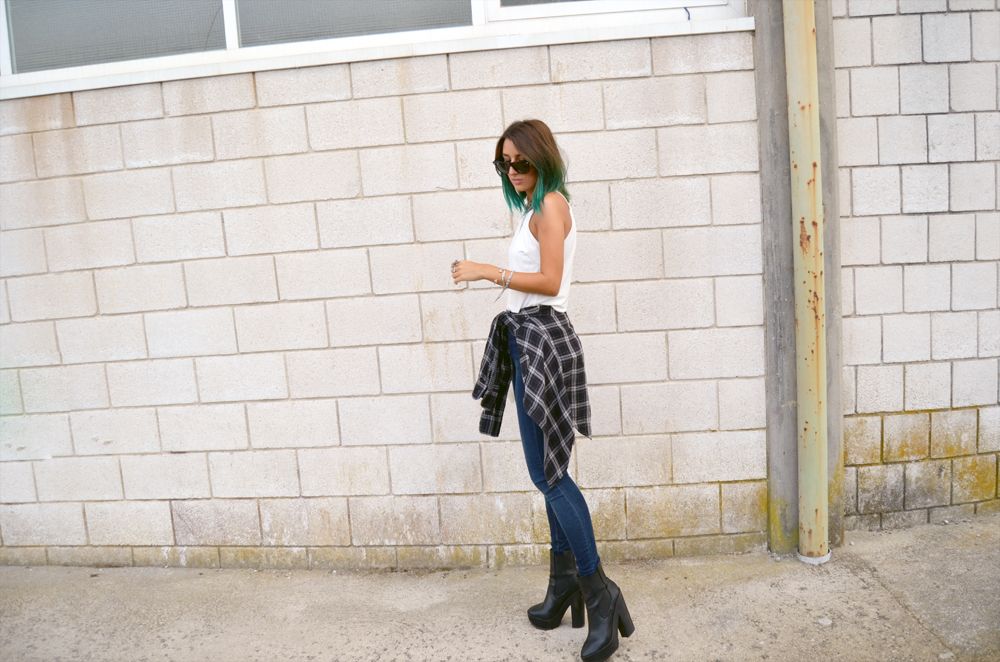 Zara top, Asos jeans and flannel, Underground boots (similar here), Ray Ban sunnies, Vanessa Mooney jewelry
High waisted jeans are my favorite kind of jeans and flannel shirts tied around the waist the best complement to conquer my fear of jeans. 'Cuz jeans are the freaking devil if you've always thought that your legs are too fat for skinnies -don't judge!.
Los pitillos de talle alto son mis favoritos y las camisas anudadas a la cintura el mejor aliado para sobreponerme al miedo de llevar jeans. Porque los vaqueros son la personificación del diablo cuando consideras que tus piernas se ven demasiado gordas en vaqueros -no me juzguéis!.