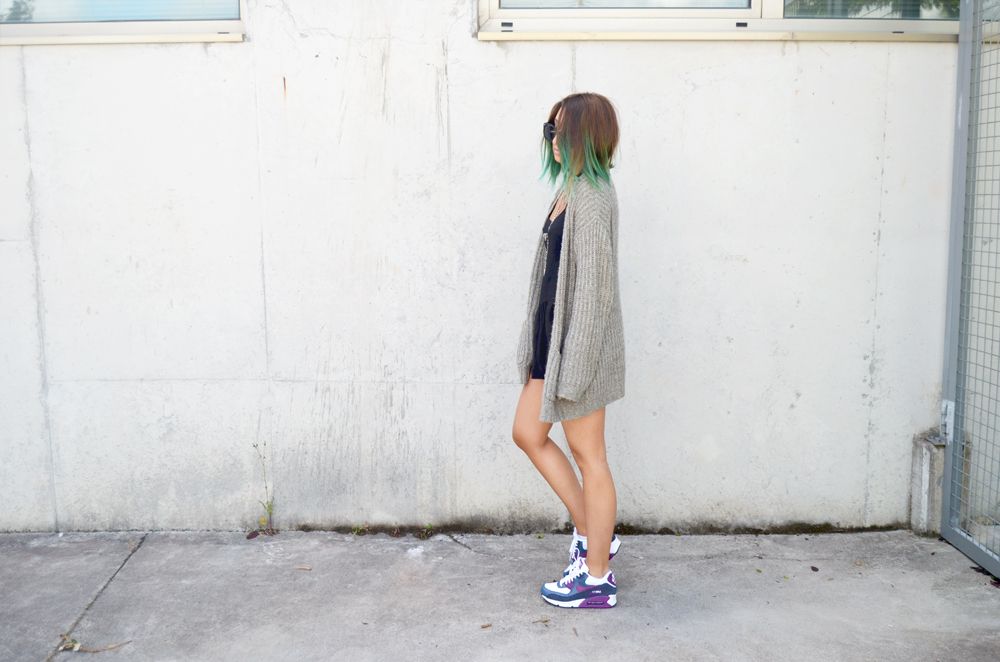 Asos cardigan, Vanessa Mooney necklaces, Zara dress, Nike Air Max 90 trainers from JD Sports
Sneakers have never been an option for me but, must admit I'm getting used to run my errands in them -keeping a pair of 'real' shoes in the shotgun seat. And surprisingly, I've found myself wearing
this Air Max cuties
more often that not.
This is a clear example that I'm doing horribly dressing for lazy days, I start picking some basic pieces and I finish with a mess of comfy and cozy clothes plus some favorite jewelry pieces.
Las deportivas nunca han sido una opción para mi, pero debo admitir que cada vez que estoy acostumbrando a enfundarme en unas cada vez que ir de un lado para otro -eso sí, siempre hay unos zapatos para las emergencias en el asiento del copiloto. Ahora que lo pienso, me he puesto más que a menudo estos Air Max.
Aquí os dejo un claro ejemplo de lo que es ser un desastre para vestir en mis días de pereza extrema. Comienzo escogiendo algo básico para no complicarme y termino en un caos de ropas cómodas, calentitas y un sinfín de anillos y demás.