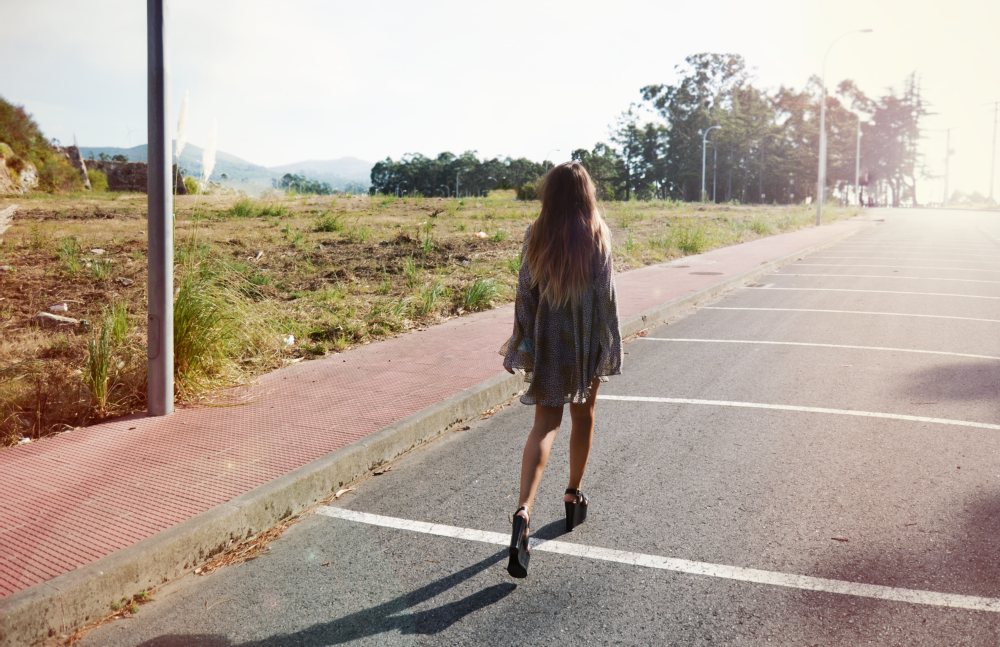 She's a big teaser, she took me half the way there. She's a big teaser, she took me half the way there, now. She was a day... tripper, one way ticket, yeah! Just had to post it.
So you asked me about where I take my pics, if I plan every outfit and last but not least, if I exchange shoes after shooting. So most of them are planned shoots, but not planned outfits, I mean, when I'm getting dressed I'm not thinking is this look is blog-appropiated, if it works I will try to find a gap to take some snapshots, but if I feel like trash I won't immortalize that day for the rest of my life... I think the background is a very important complement but, I don't usually have too much time to shoot -that's the reason why I repeat landscape over and over- but if I can, I will try to find a nice place that matches the outfit. Regarding shoes, believe me, I'm wearing 6 inch monsters full-time... I'm not flat-friendly, 2 inch is my lower limit, underneath that I look like a lost baby duck. The proof is
here
, same outfit, same shoes, the only difference is this big Zara mirror that would love to steal for my apartment.
Finally, for all those who've asked, I'm wearing a pair of not seen silk black shorts, it's a pretty but too revealing dress.