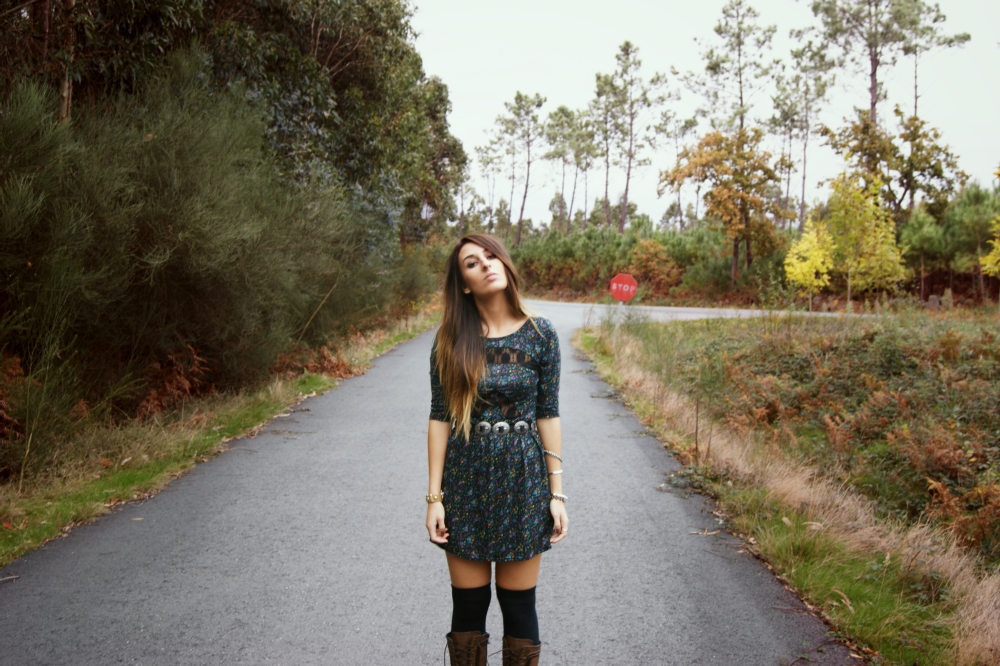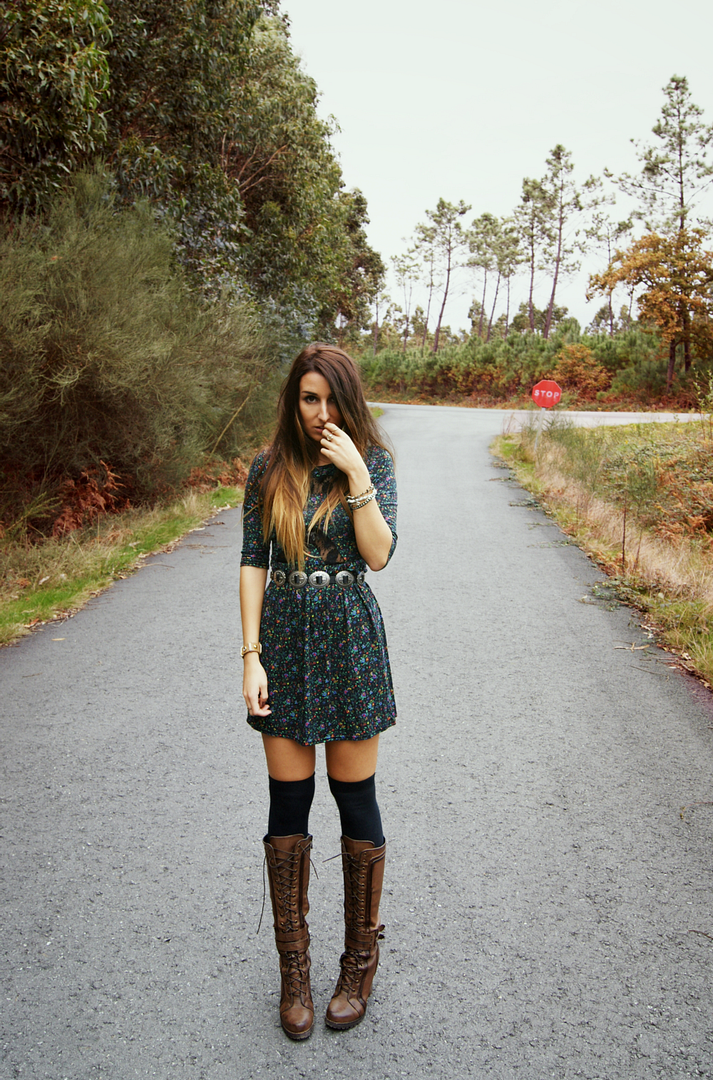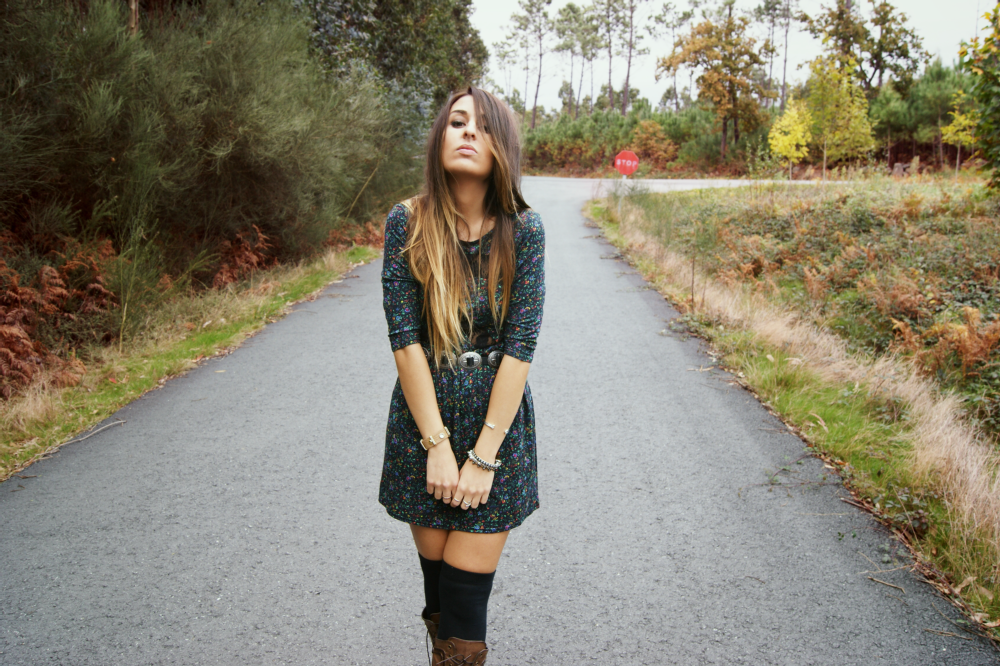 Inlovewithfashion.com dress
(use code
LAFROMLAS25
to get a 25% off, minimum purchase £30, until 01/01/13)
, Zara belt,
Asos socks
, random boots,
Fashionology
bracelets
I've been averse to floral printed dresses since I used to wear them every sunday to go to the church... (note: I was eight and my mom has always been a big fan of flowers) and I don't know if it was my hate for the endless church sessions or having a closet filled with flowers, teddies and scratchy homemade jumpers (note: also with flowers and teddies) that caused my aversion to this kind of garment. Over time, I tried to overcome my fear (see
here
) but thought it was time to take the next step and
this one
had everything - the fabric, soft and heavy, sleeves length (most of my dresses are sleeveless, which mostly means winter-unfriendly), the lace details and dark print. Knee-highs to remember my years of catechism classes and I'm ready to walk Christ's path again. You can never lose hope.