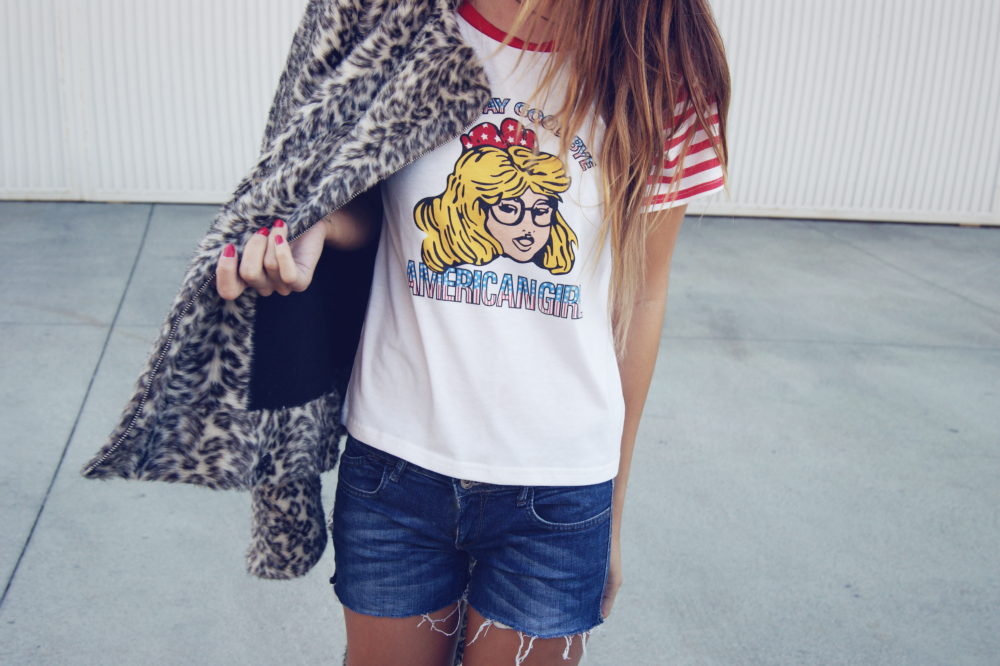 Earlier this weekend during another confusing transitional situation, finally some weather to wear inappropriate mixtures, good.
This tshirt took me back to my childhood as soon I saw it (
here
) I knew that I need it to replace the hole that a not closed bottle of bleach left some years ago. When I was six, my uncle gifted me with a 'Don't say goodbye American girl' top, directly from USA suddenly became my favorite tshirt. It was with me from the school to high school, where it was a crop top until disaster happened. Honestly, now I'm not mad about it, but it always nice bringing back good memories.