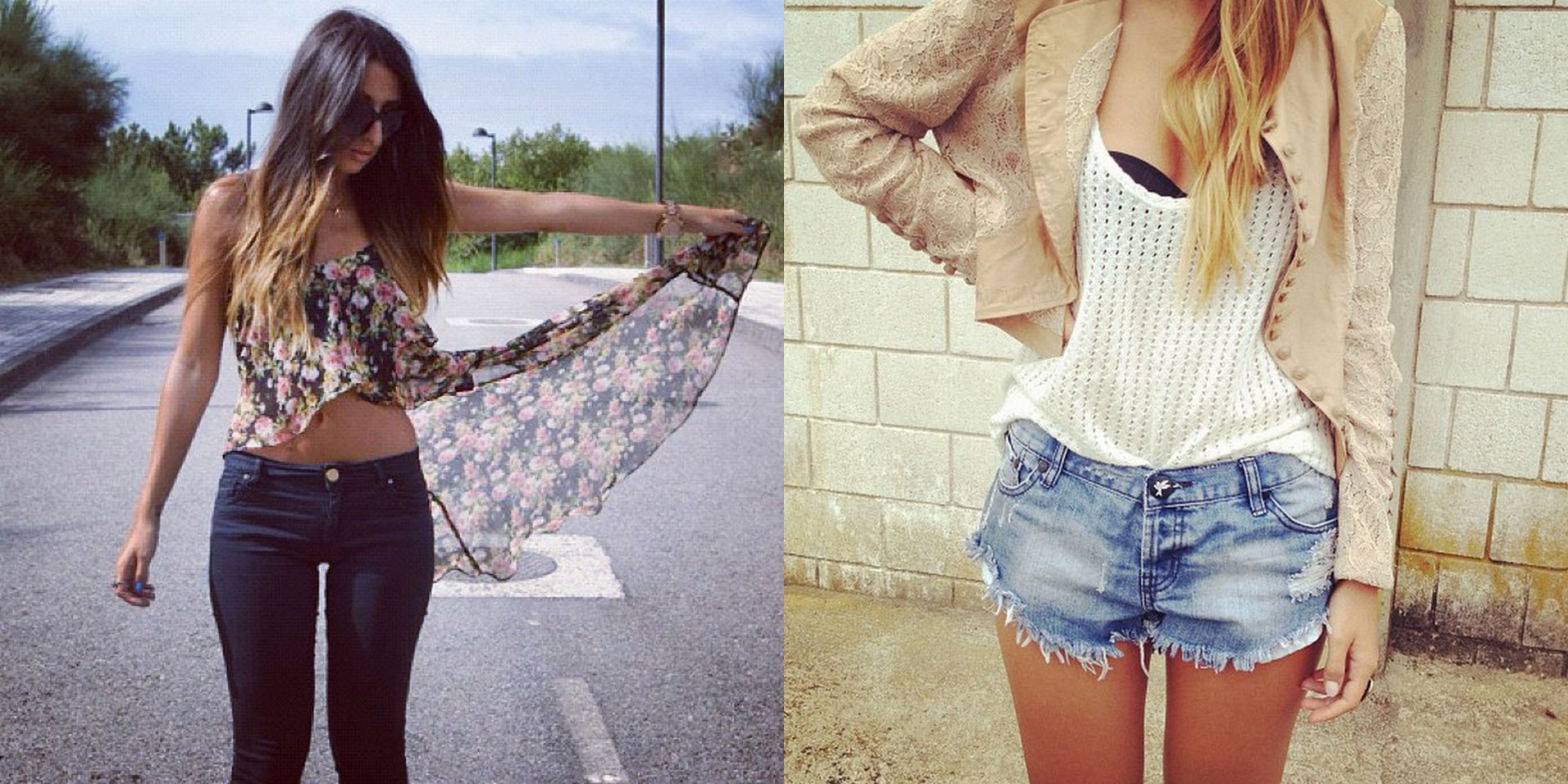 In Unif dip hem top, at the left. Fox House jacket, Zara tank and One Teaspoon Bonitas shorts, at the right.
Party night with my boo (for all those who've commented, the blazer is from Zara, similar here) / Meow! case from ShopJeen
High Heels Suicide tank, Olive Clothing tribal shorts, Lo & Chlo friendship necklace and Cleatas by Jeffrey Campbell / My custom Casetagram case
Lo &Chlo friendship haul (Nerds included!!) / A bunch of gold
Stupid poses with the most stupid
Changing room scenes. One, wearing Zara skirt plus High Heels Suicide x Fox House tank. Two, Zara blazer, tribal shorts from here
Bad bitch attires. High Heels Suicide Ice Cream Loco tank, Zara belt (similar here), One Teaspoon shorts, Unif platforms; and vintage tank, Vanessa Mooney chunky necklace and aztec shorts
Working day in Pixie jumper and Olive Clothing shorts / Love Always rhinestone collar
Sweet tooth moments...
Exiting the supermarket in High Heels Suicide tank / Feeling blue nails, find it here
Tiny necklaces, from here / Malibeads armswag
Weapons: Prince Puja VS Vanessa Mooney
Holidays memories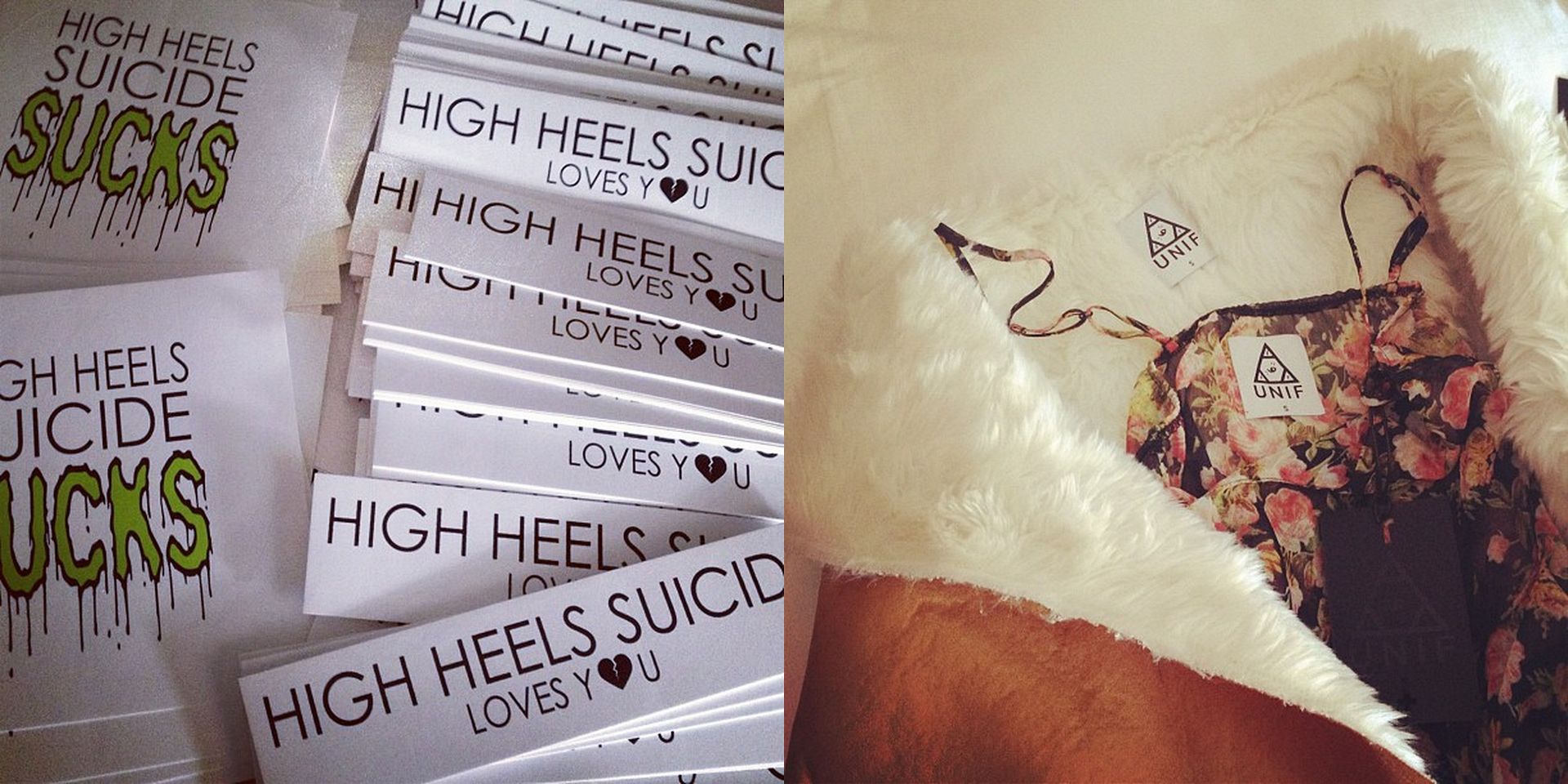 High Heels Suicide new stickers! / Last purchases, here and here.
Just another massive attack of instants...
Instagram: @higheelsuicide