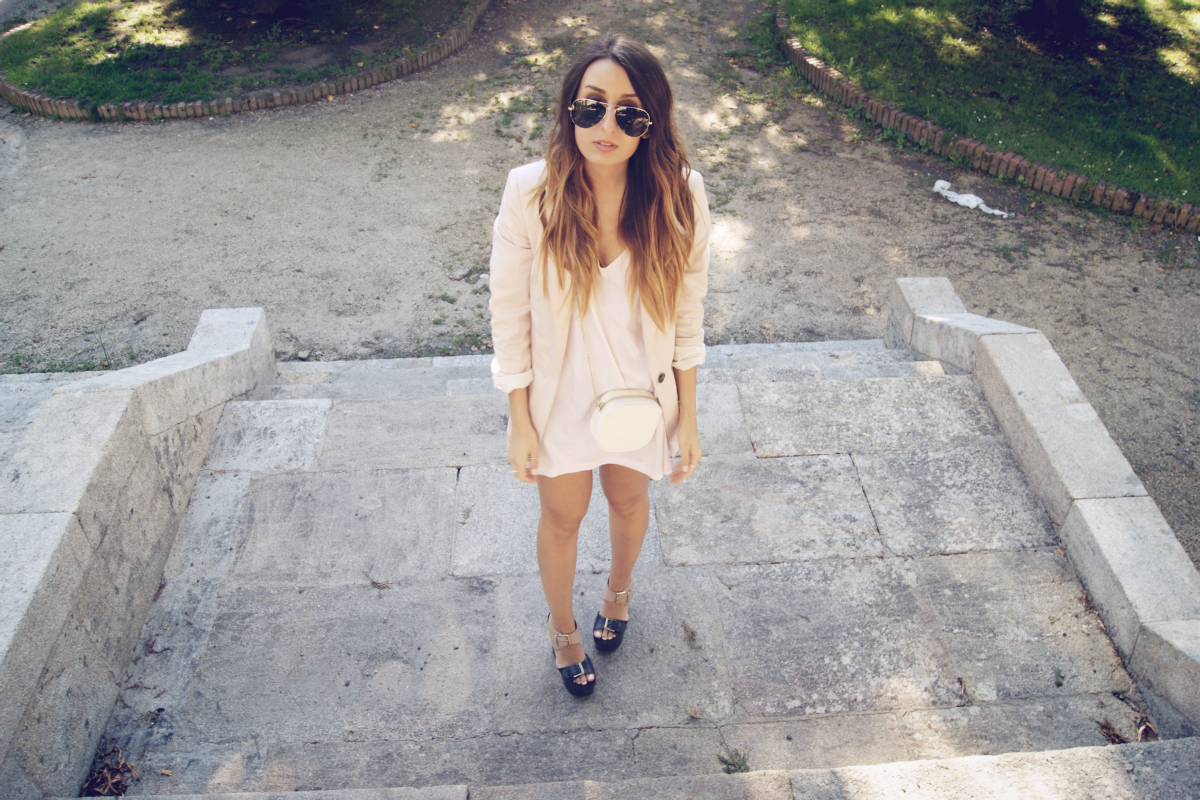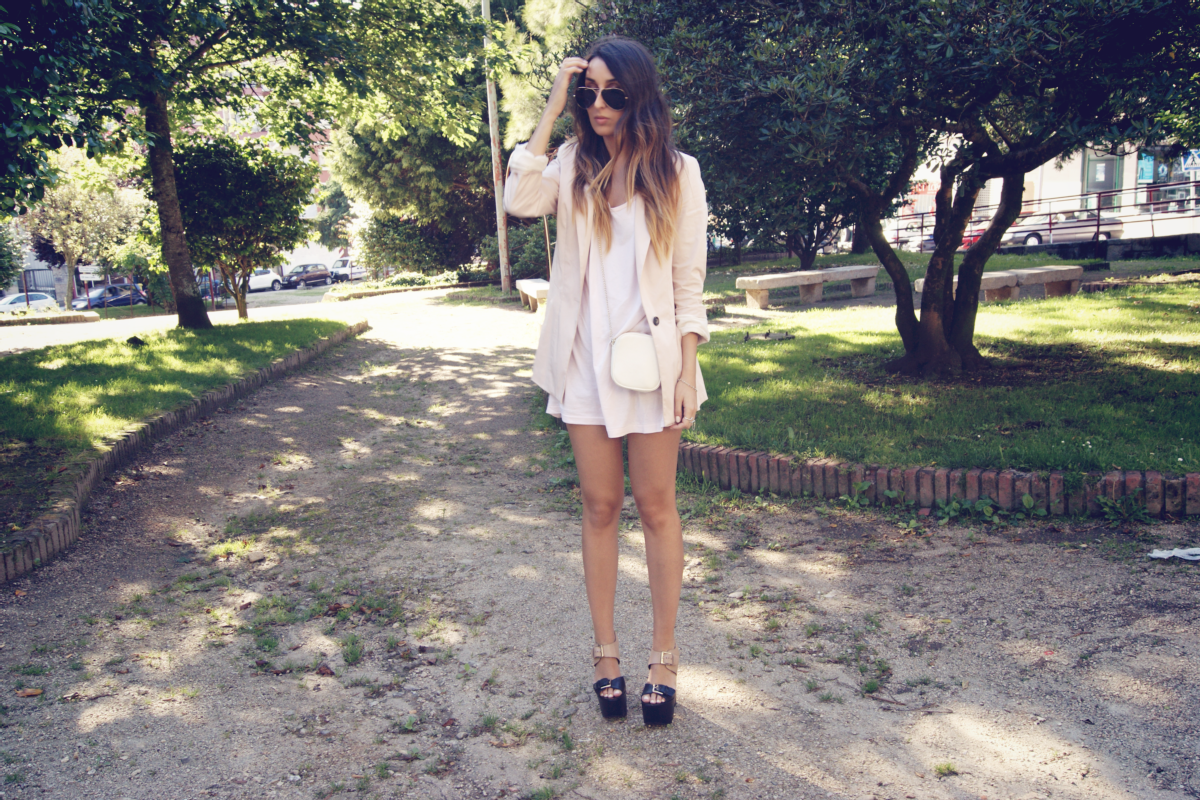 American Apparel tshirt, Zara blazer, Report Signature shoes (find them here), Zara bag (similar here), Ray Ban sunglasses
Wearing an old blazer and big tshirt as dress from American Apparel, both too pale to can be considered pink. This clutch is ridiculously tiny, but going out from home with just really necessary things is a good exercise and much appreciated for your shoulders. Regarding the shoes, one of my favorites right now; I know, I say this same shit every time I get a new pair of shoes, but these ones have a neutral ankle strap that works great with my skin.
That's all for today. Time for a beauty sleep!
xx