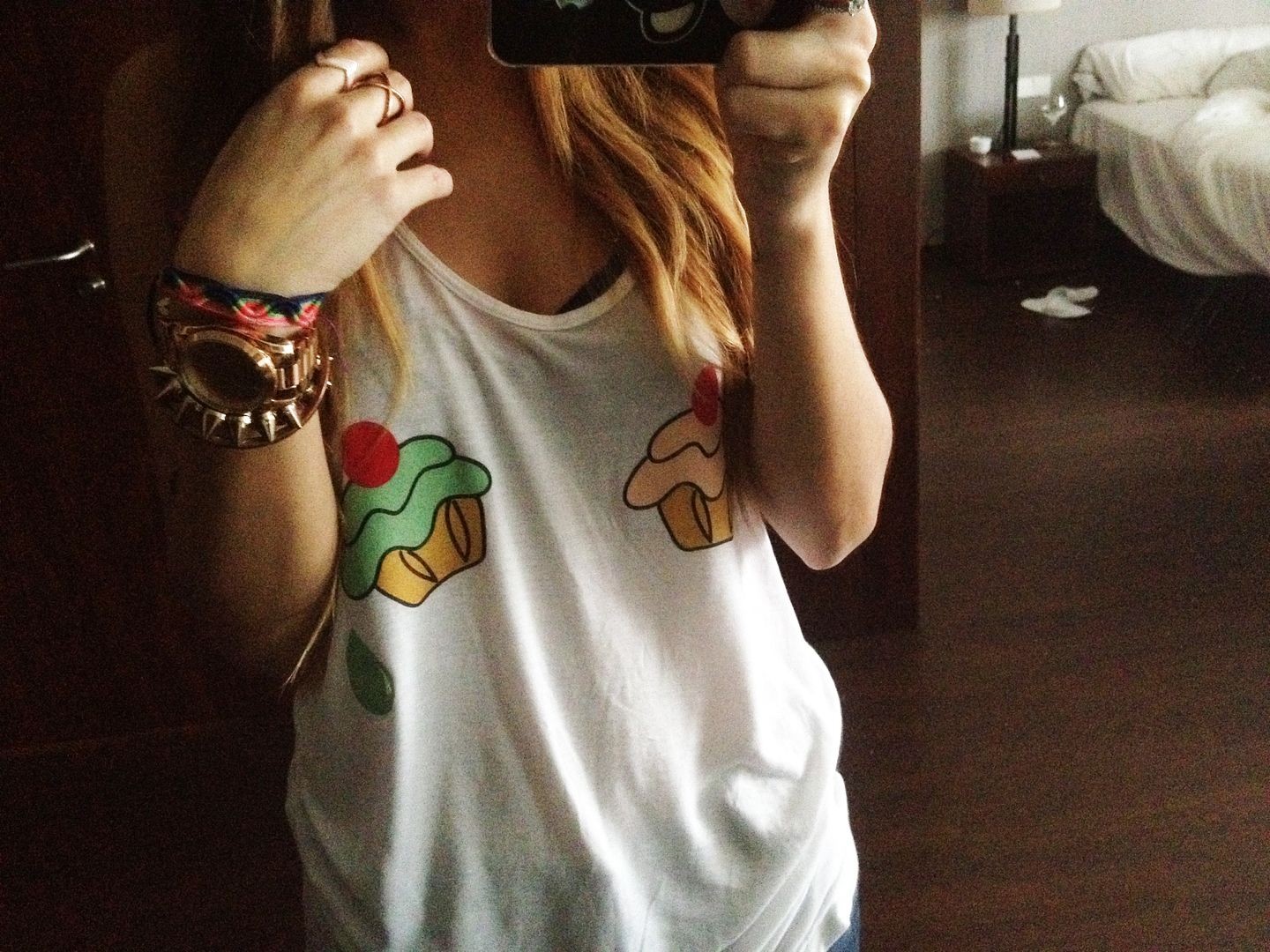 High Heels Suicide top, Michael Kors watch, Asos bracelets here and here
Good morning!
Increasing vitamin C levels trying to recovery from my sore throat and face a excited day of work. Wearing the
Cupcakelicious
again, btw almost out of stock woohooo! So many things to do, see you later!!