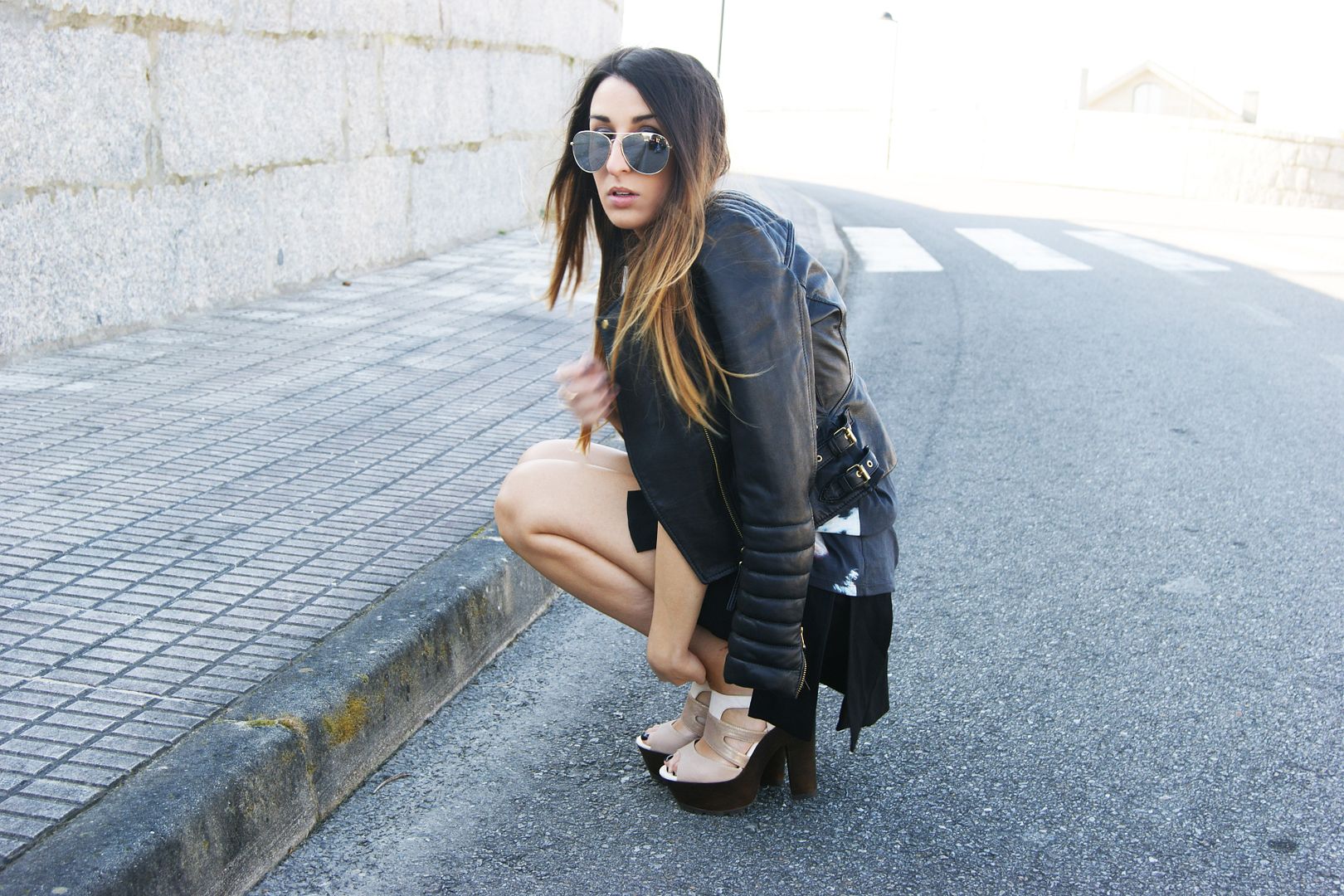 Zara dress worn as top, skirt, leather jacket, H&M sunglasses (similar here), Jellypop Extend shoes
Here I leave you a up and down and then I walk shooting. Sometimes I just can't stand there and pose and it usually drives my boyfriend crazy.
Today was a really busy day and a friendly migraine decided keep me company oooh I'm exhausted but the store is almost ready, so I'm pretty happy too, today I'll go to bed with a fewer problem.
See you tomorrow!
xx