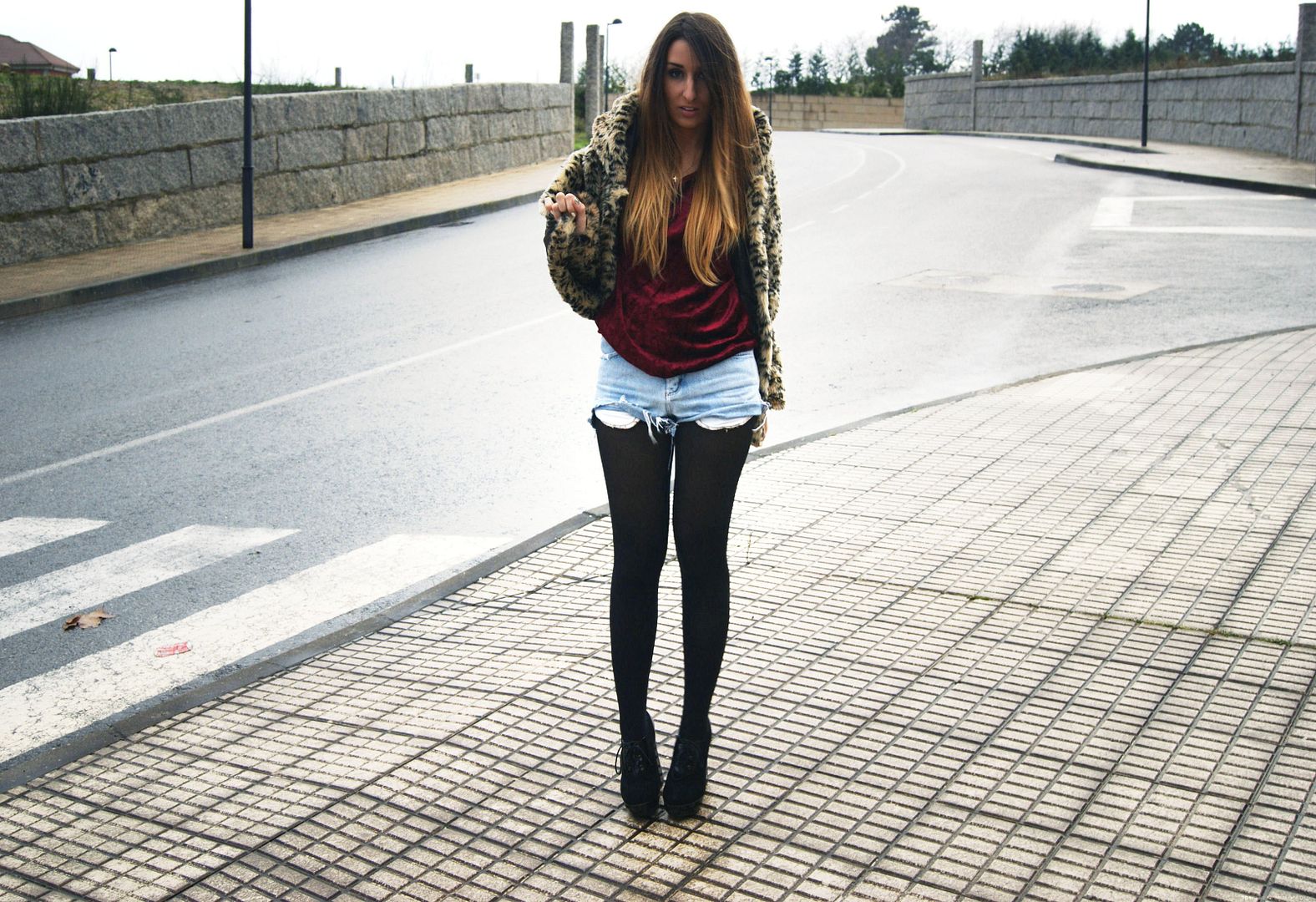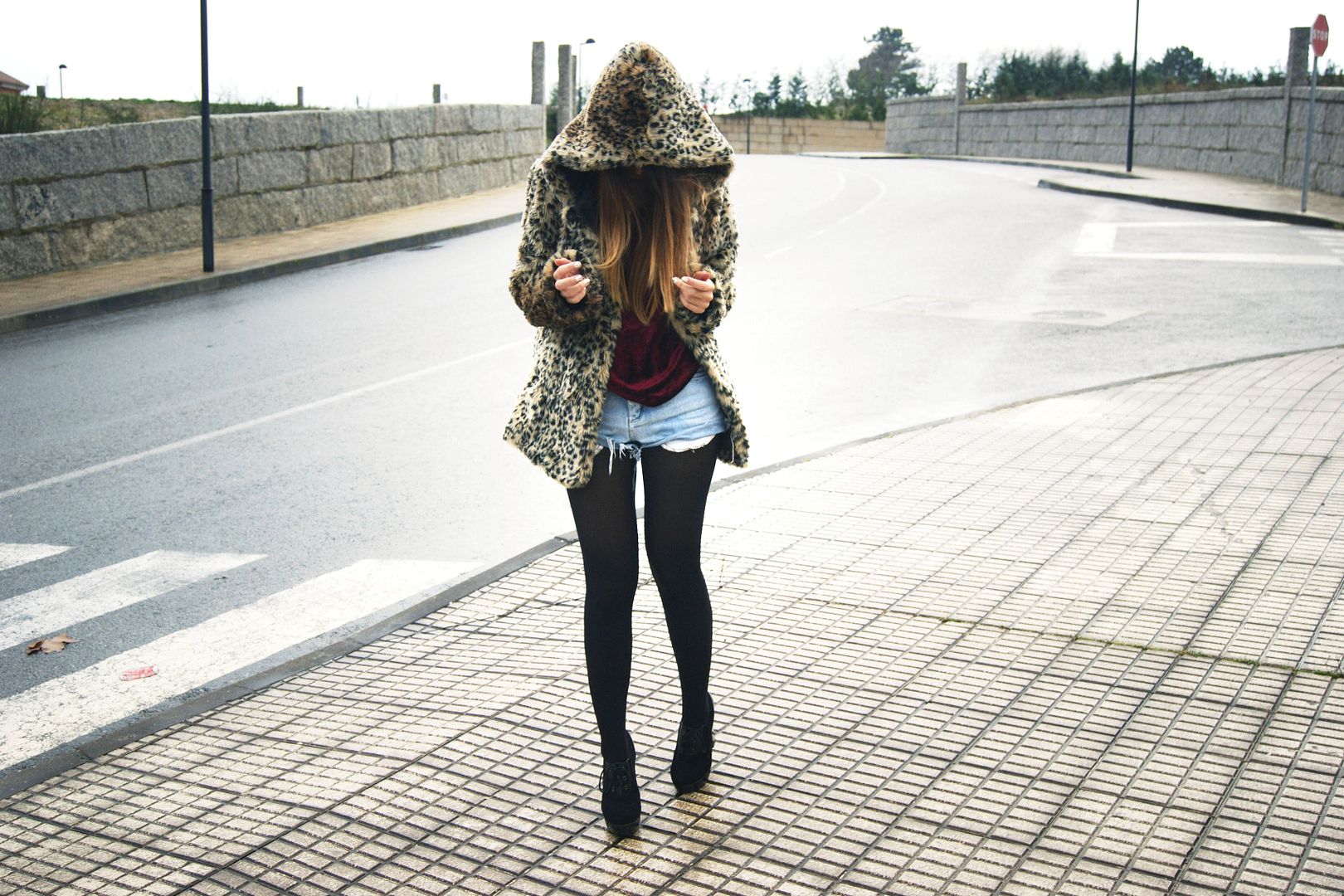 Bershka coat, Zara velvet tshirt, vintage shorts, Fox House shoes
I started the year copying myself. I wore some like this four million of times, I promise you that I tried it with a pair of decent jeans but the result is not me, me not like it at all... I know, I abuse a lot, some of you told me more than once, I'll try to fix it, but meanwhile leave me wear them during my lacks of inspiration, I opine that everything looks better (means cooler) with ripper shorts.
Empecé el año copiándome a mi misma. Calculo que me puse algo así unos cuatro millones de veces, os juro que lo intenté con unos vaqueros decentes pero el resultado no es yo, no me gusta del todo... Lo sé, abuso un montón, algunos de vosotros me lo habeis comentado y más de una vez, intentaré buscarle una solución, pero mientras tanto dejadme que siga recurriend a ellos en mis periodos sin inspiración, opino que todo se ve mejor con un par de shorts destrozados.