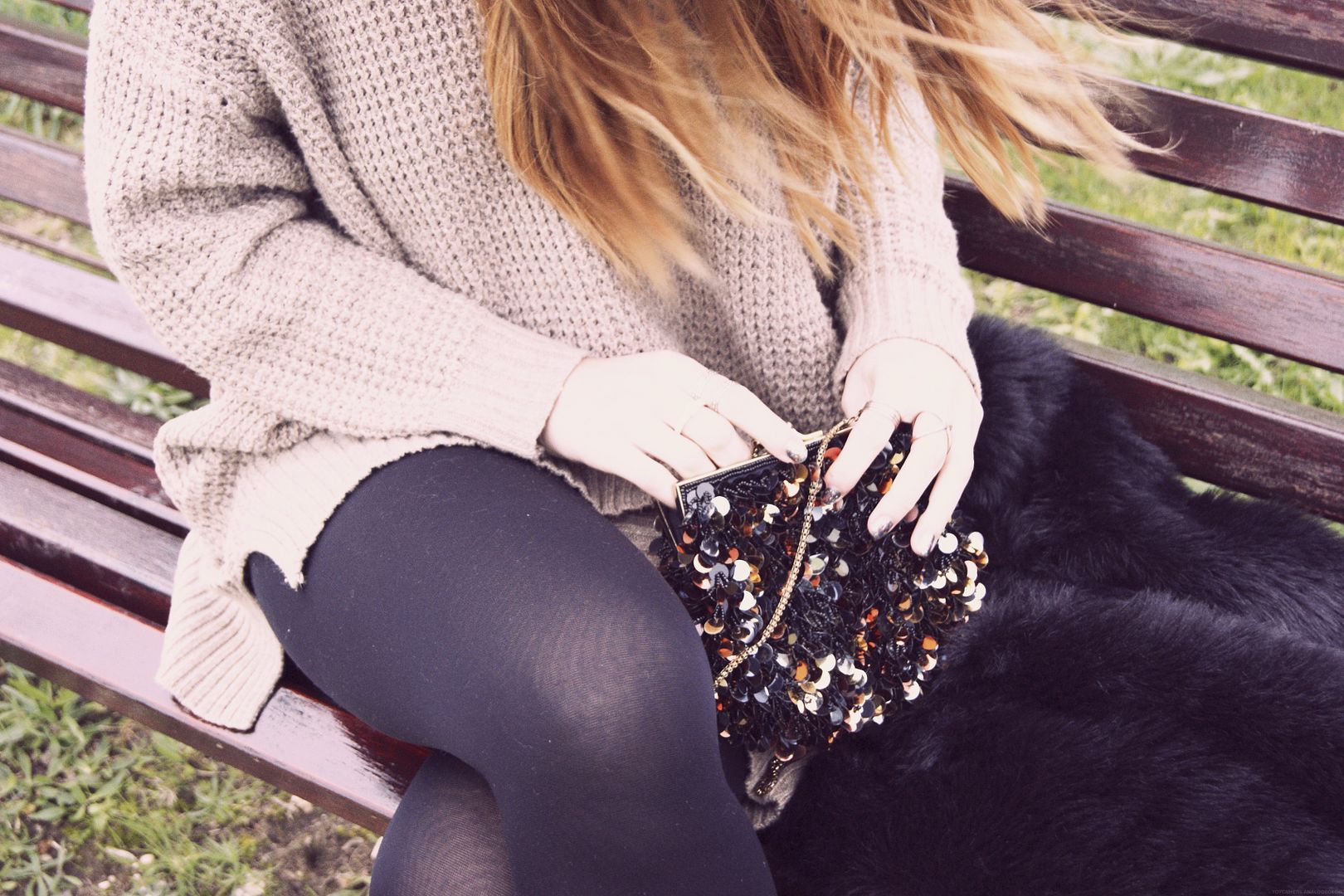 Zara jumper, Nelly.com heels, Zara coat (this one is even better!), vintage clutch via Fair Season
I could wear this tonight, love simple outfits to going out.
The clutch
adds the just and necessary sparkle twist, like a tiny disco ball. Can't wait for summer to come to mix bare legs with this jumper. Meanwhile, tonight I'll do it with lace tights and messy pony.