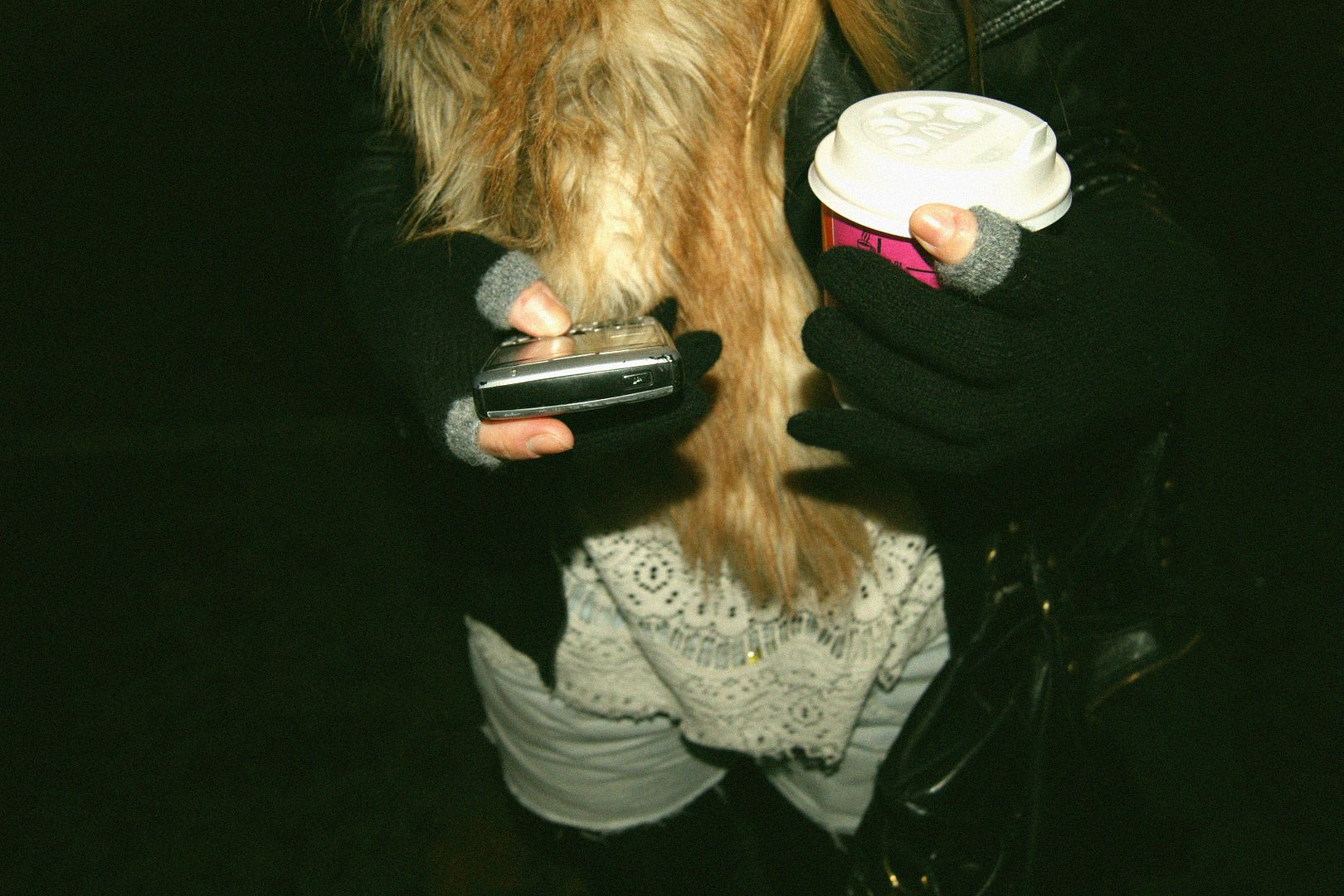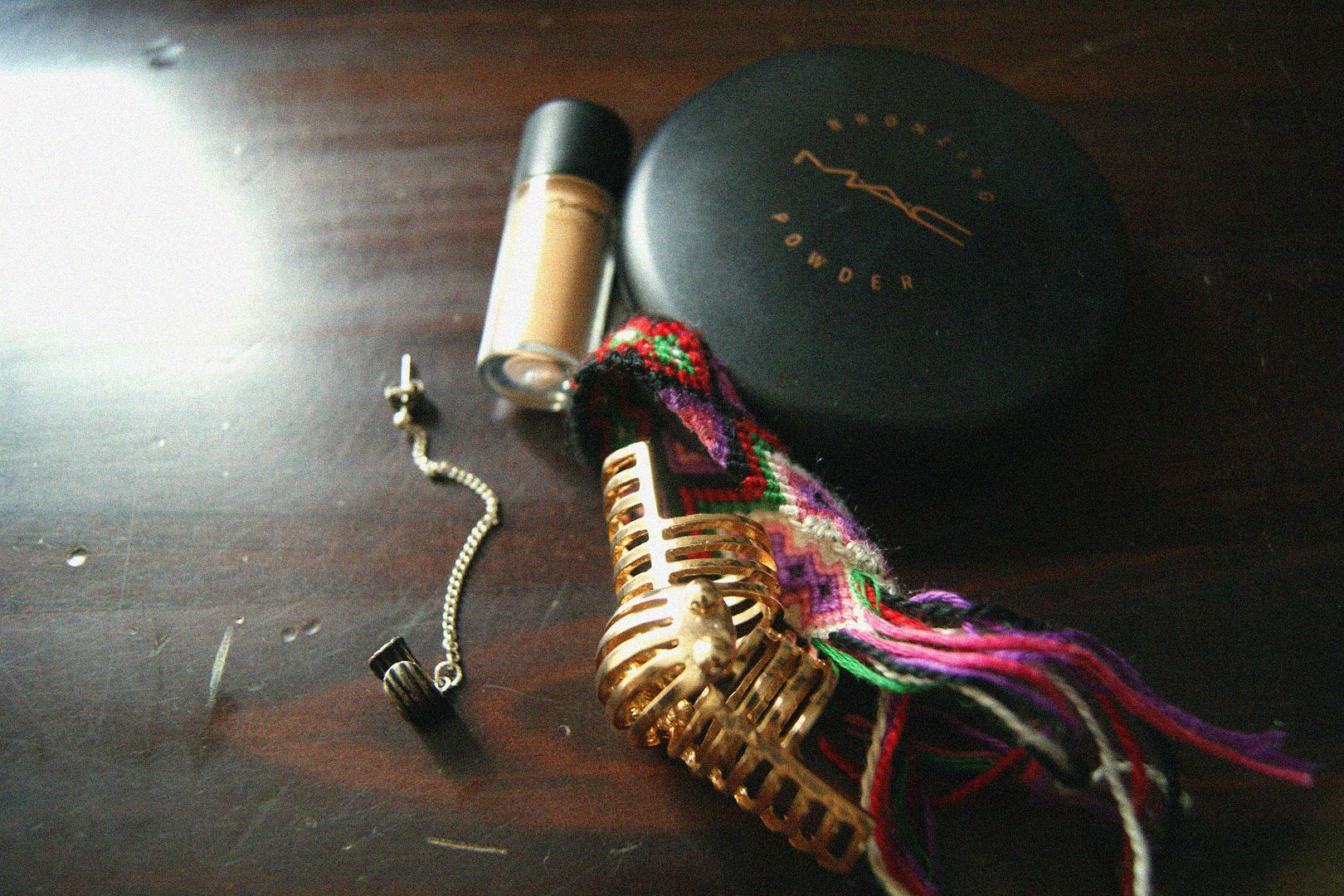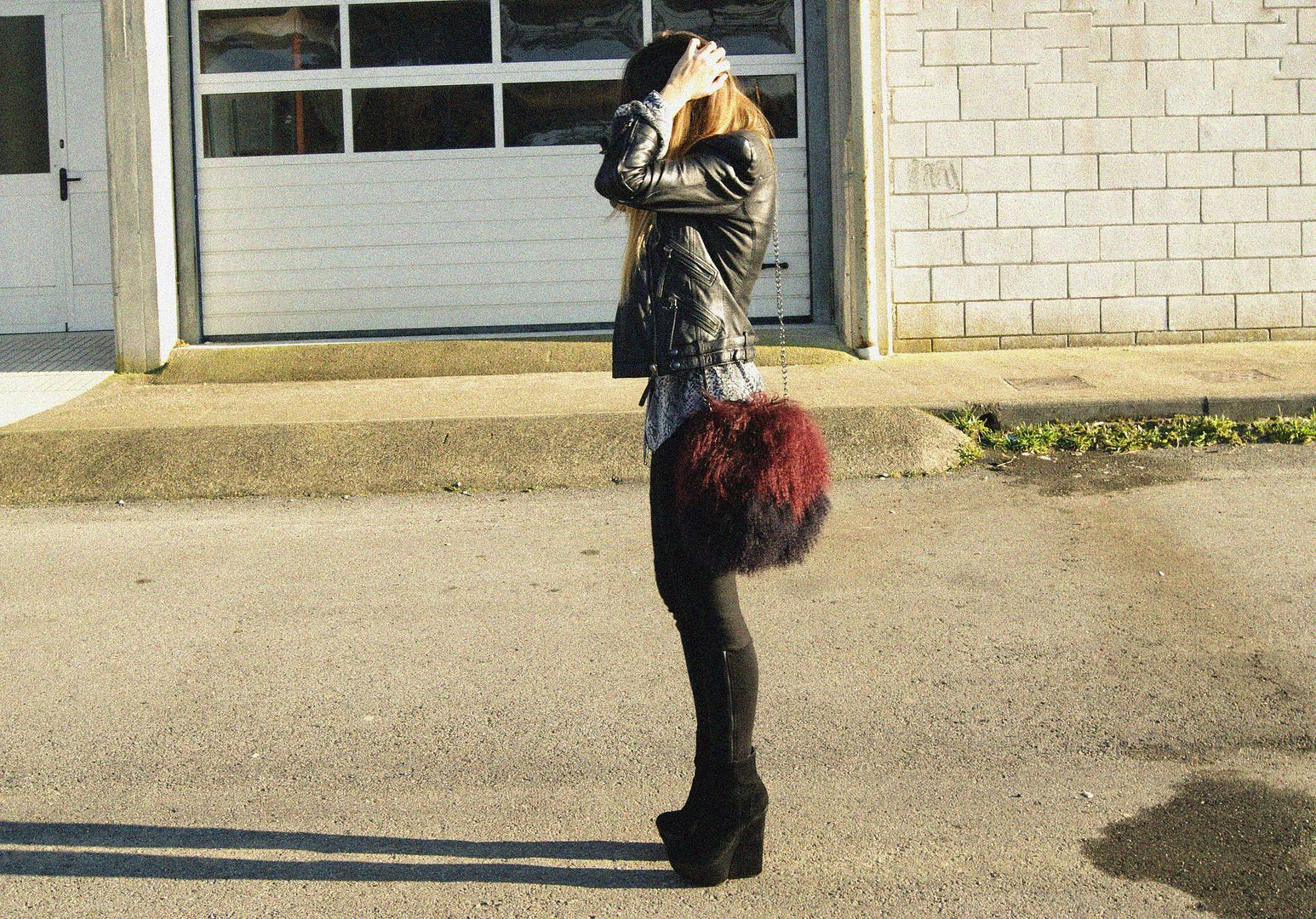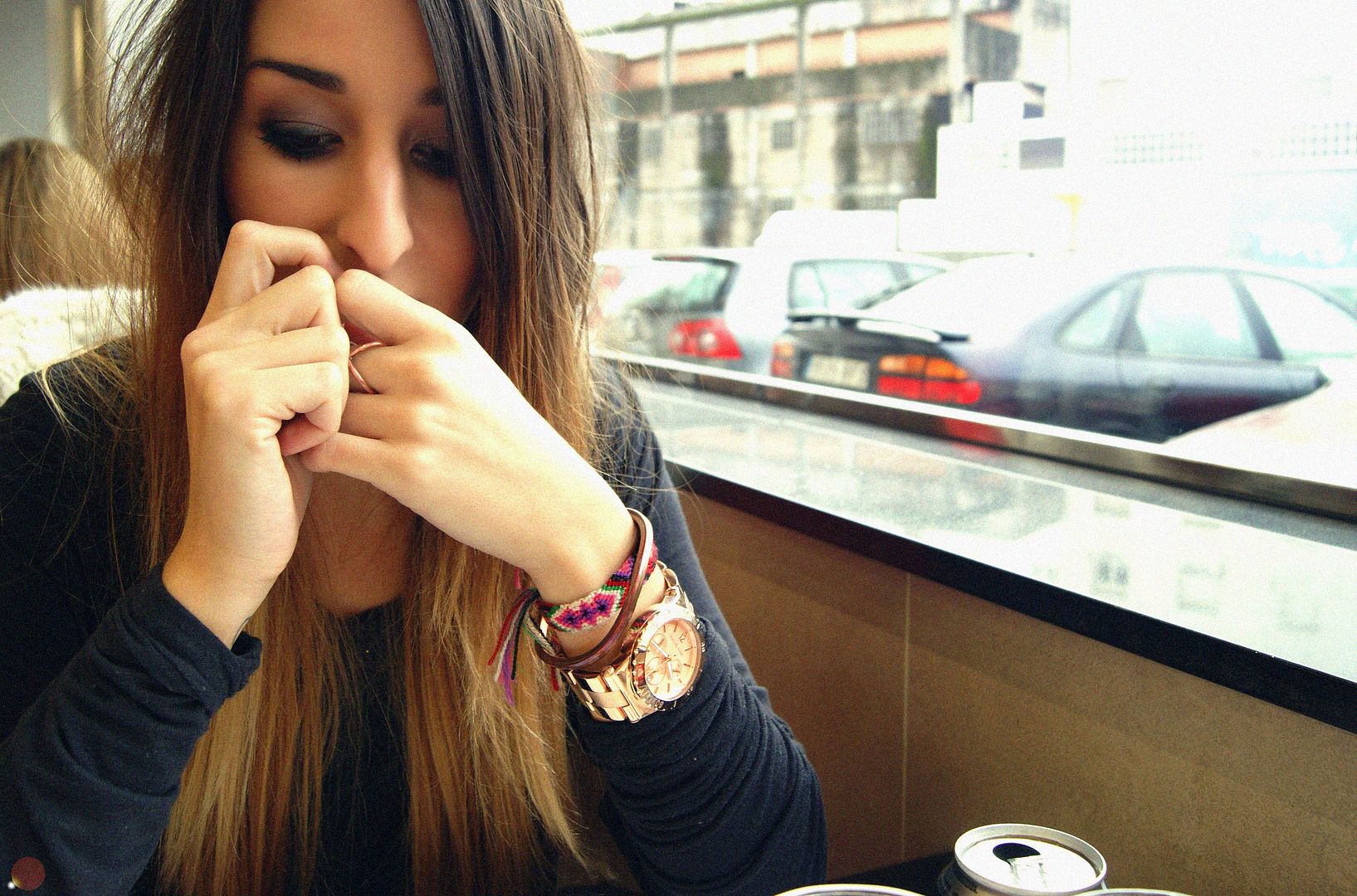 - Wrapped in an old Zara scarf. Sunglasses abuse.
- Taking boiling coffee and a Bb that is falling apart. Everything is possible with the Etre Touchy gloves, two fingerless have never been so useful.
- Wearing the Gagalicious boots and fluffly bag, again.
- Ba-bye healthy lifestyle.
- Stripes and pleated skirt from Zara and my always-wearing patent leather booties from Fox House.