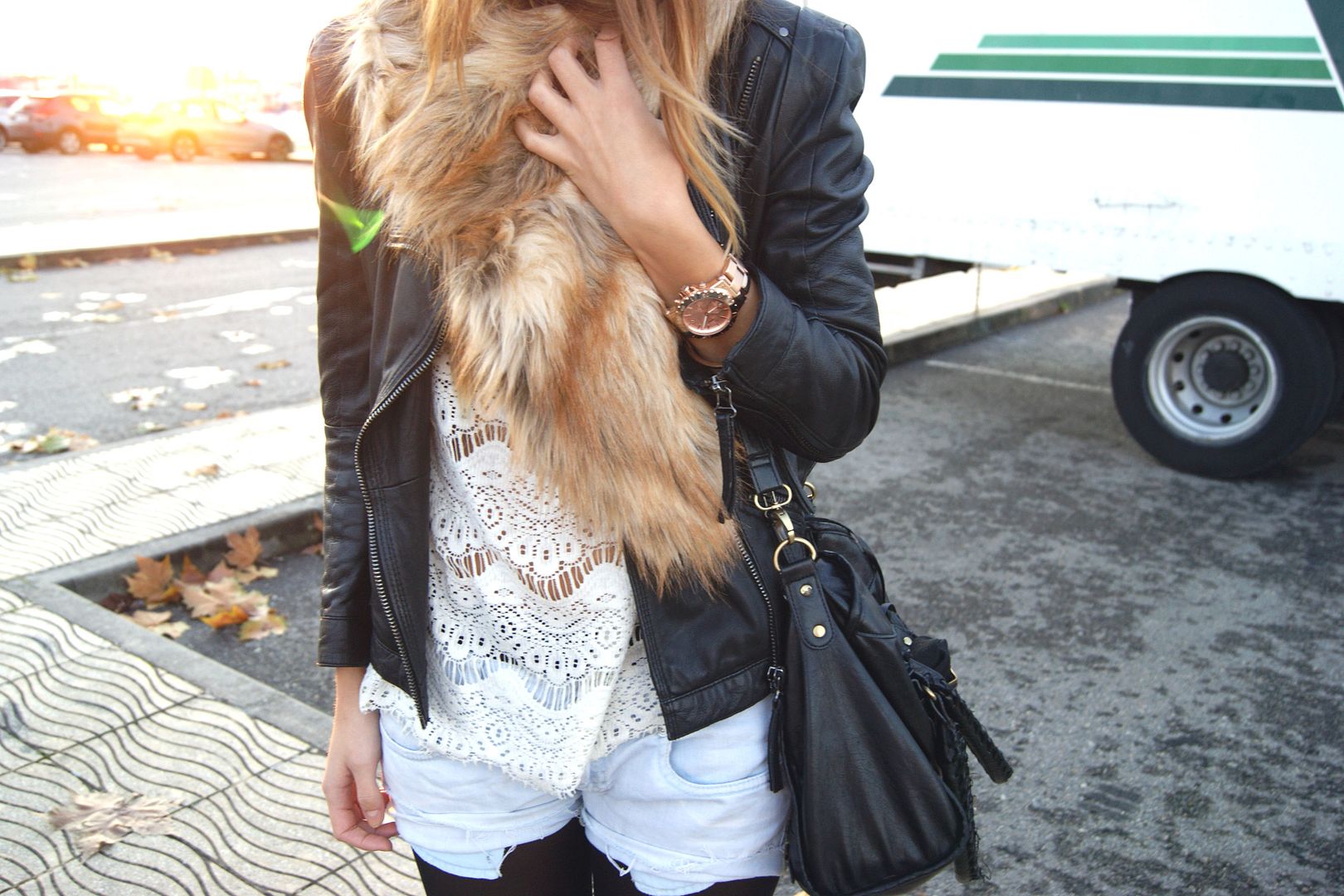 Zara jacket, lace shirt, DIY shorts,
Nelly.com
shoes, H&M faux fur collar, Michael Kors watch
Chilly evening with A. Craving a moment like this.
If you have a sec I would really appreciate your vote for me
here
, will mean the world to me, thank you guys!
Hecho de menos un día como este.
Si teneis un segundo os agradecería muchísimo que votaseis por mi aquí, significa un montón para mi, muchisimas gracias!