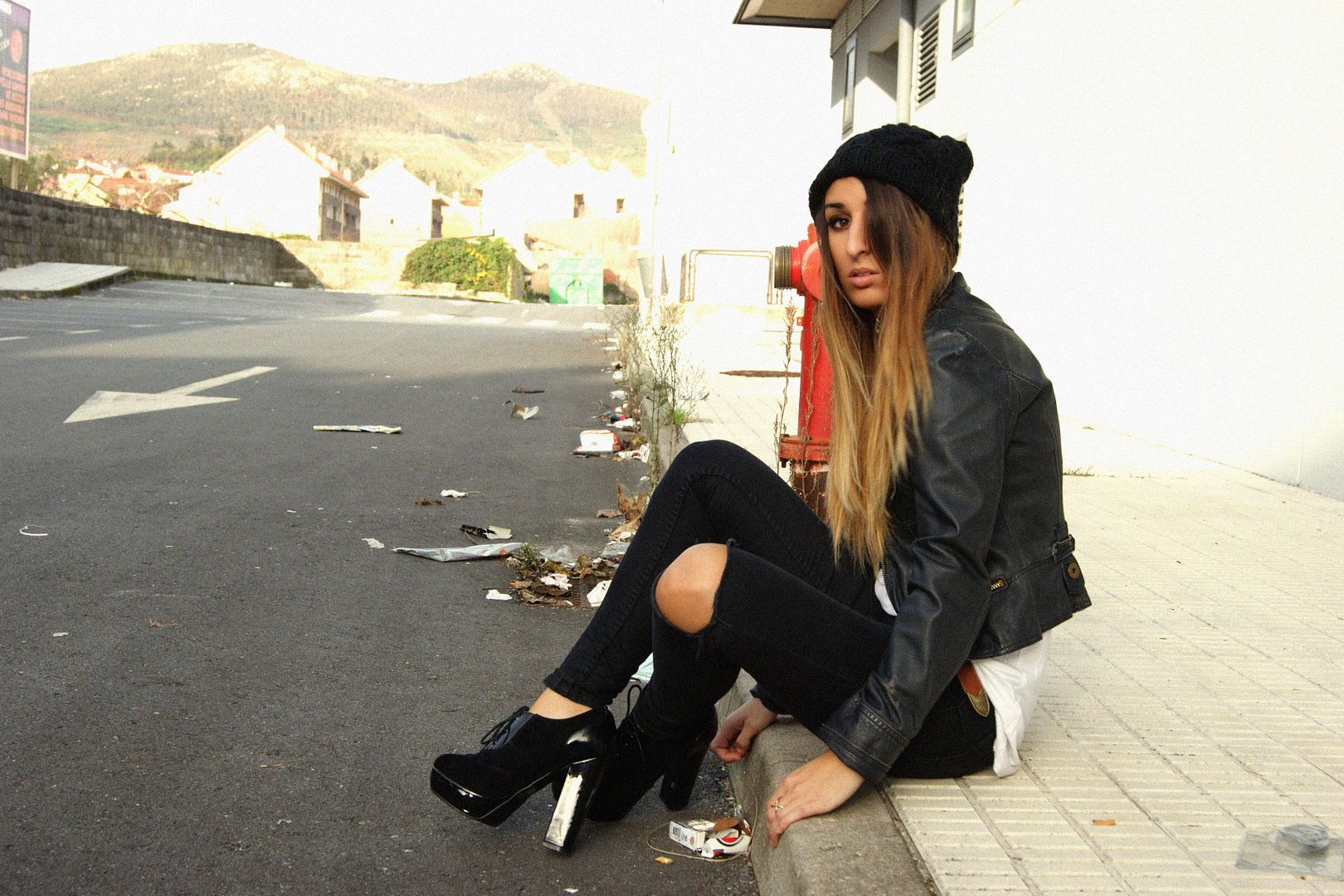 Gifted Fox House shoes, Zara leather jacket, Zara man beanie, Pull and Bear belt
This is the sixth black beanie I buy, every winter I try to find the perfect one and I always fail, but after pay a visit to Zara men department I think I got it. Can't explain my obsession for this belt and black outfits... btw, where could I find a black version?
Este es el sexto gorro negro que me compro, cada invierno intento dar con uno que sea 'el perfecto' y siempre fracaso, pero este año tras una visita a la sección masculina de Zara tengo el presentimiento de que lo conseguí. No puedo explicar mi obsesión por este cinto y el negro... por cierto, dónde podría hacerme con la versión negra?
Psss no os olvideis del
sorteo de Closetista
!