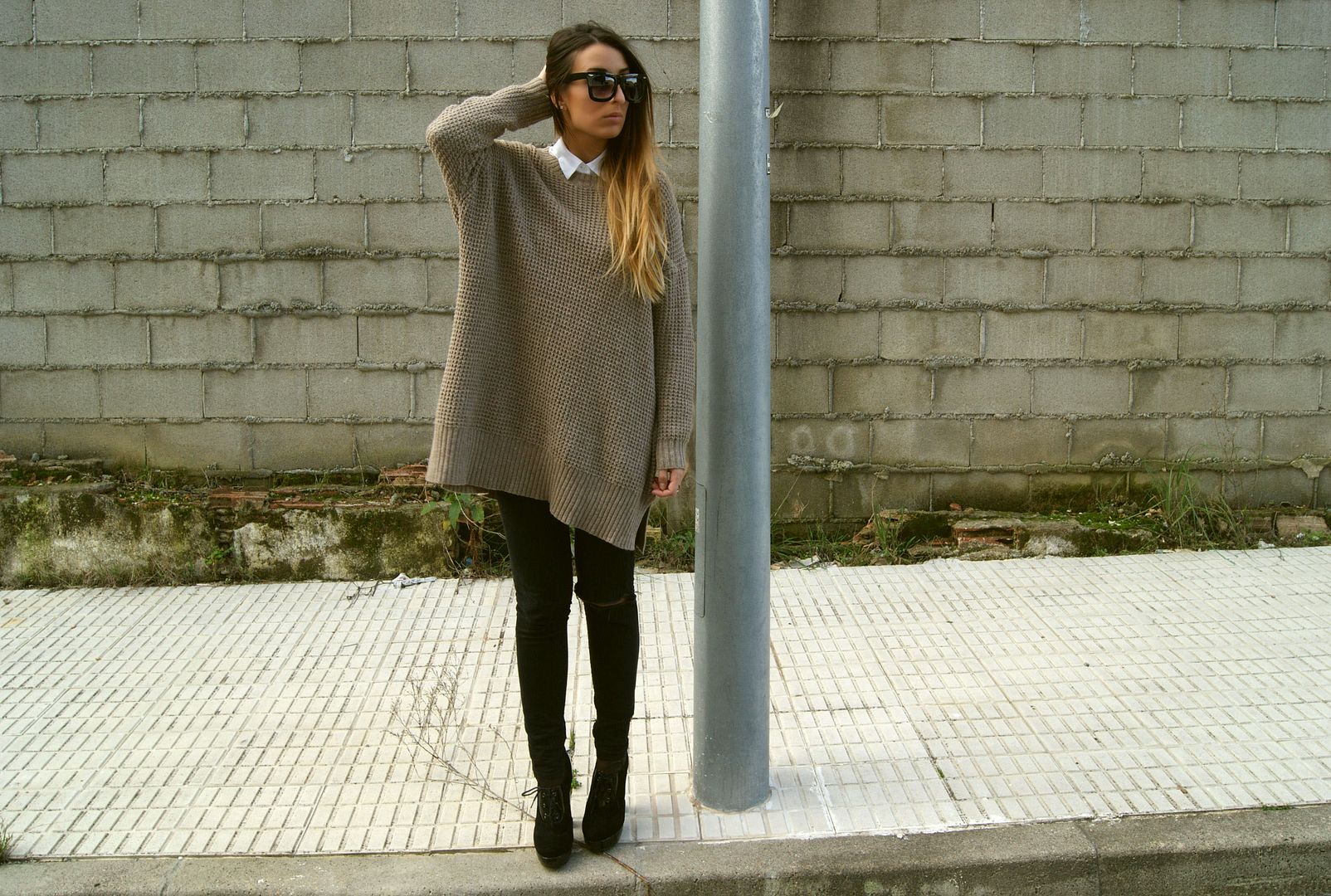 Zara jumper, Fox House shoes, Zara faux fur bag
From the most simplistic outfit to the biggest stupid (but very necessary) stuff I've ever carried into only one bag. Don't ask me how but I'm very handy filling little clutches, look this one! Hasn't got enough space for my wallet, but it does for two glasses cases, the keys and dog's passport... among others.
Don't forget joing Closetista giveaway!