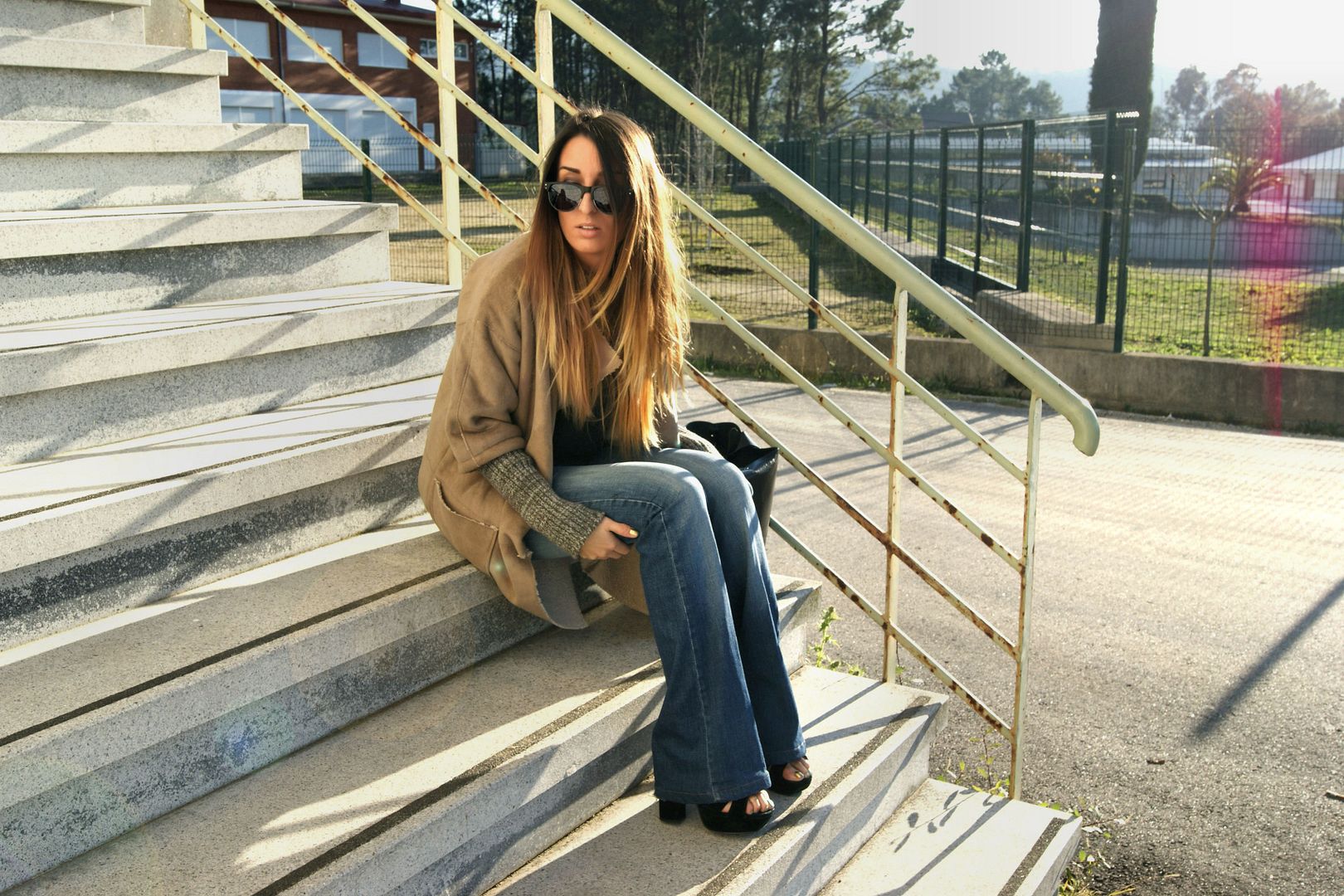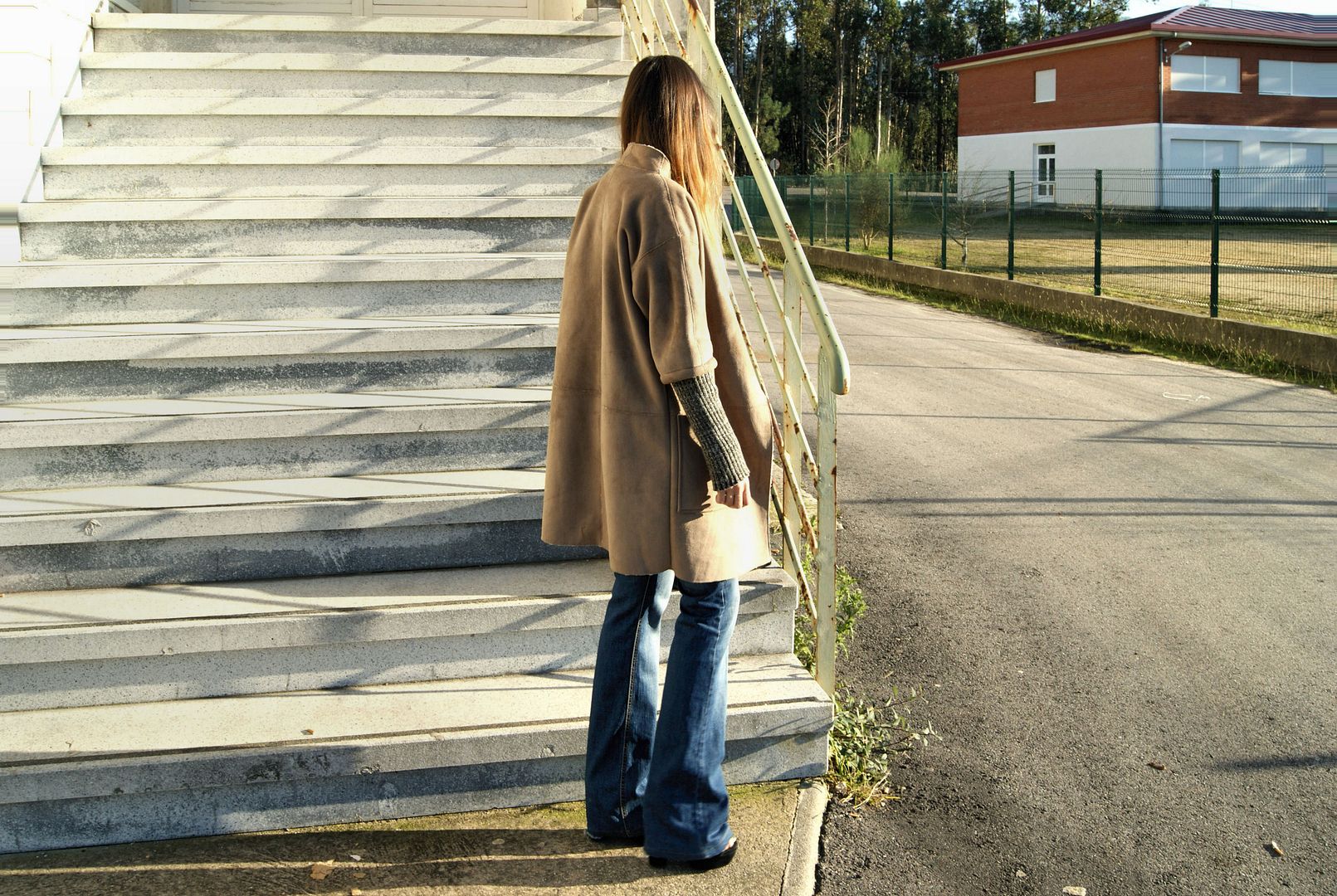 Everything from Zara, Office shoes
I'm wearing these flare pants more than my boyfriend can bear, he hates them so bad (guess even more than the Podium) but obviously I don't. I'm quite bored of skinnies, right now I'm trying to find a pair of becoming straight jeans, but always end up buying skinnies again or a sweater... At time of shop trousers my body turns the most anomalous in the world, I swear.
Estoy poniendo estos pantalones más de lo que A puede soportar, los odia a muerte (creo que aun más que los Podium) pero obviamente yo no. Estoy bastante aburrida de los pitillos, ahora mismo intento encontrar un par de pantalones rectos que sienten bien, pero siempre termino con otros skinnies o un jersey... A la hora de comprar vaqueros mi cuerpo se vuelve el más deforme del mundo, lo juro.