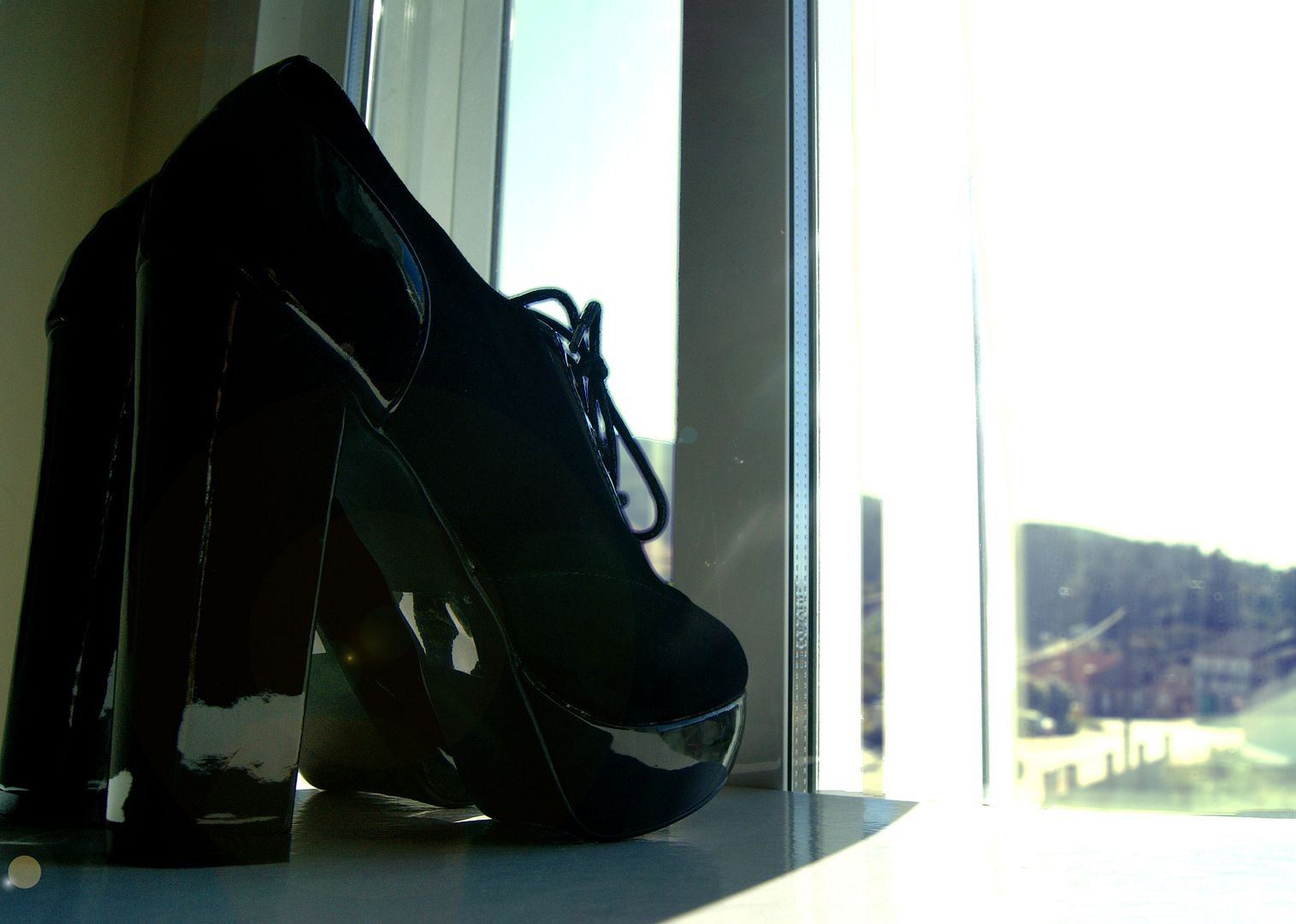 Shoes courtesy of Fox House
I find myself spending the evening into a mall, and I'm not a mall-girl, but wind and rain aren't best partners to shopping; and shooting at 8.00a.m. trying to get the most light possible when it supposed I'd be having breakfast quietly. I'm hopeless with the daylight saving time, isn't new I know, but it takes me a month to get used to.
Thanks Heaven new shoes always help you to feel better...