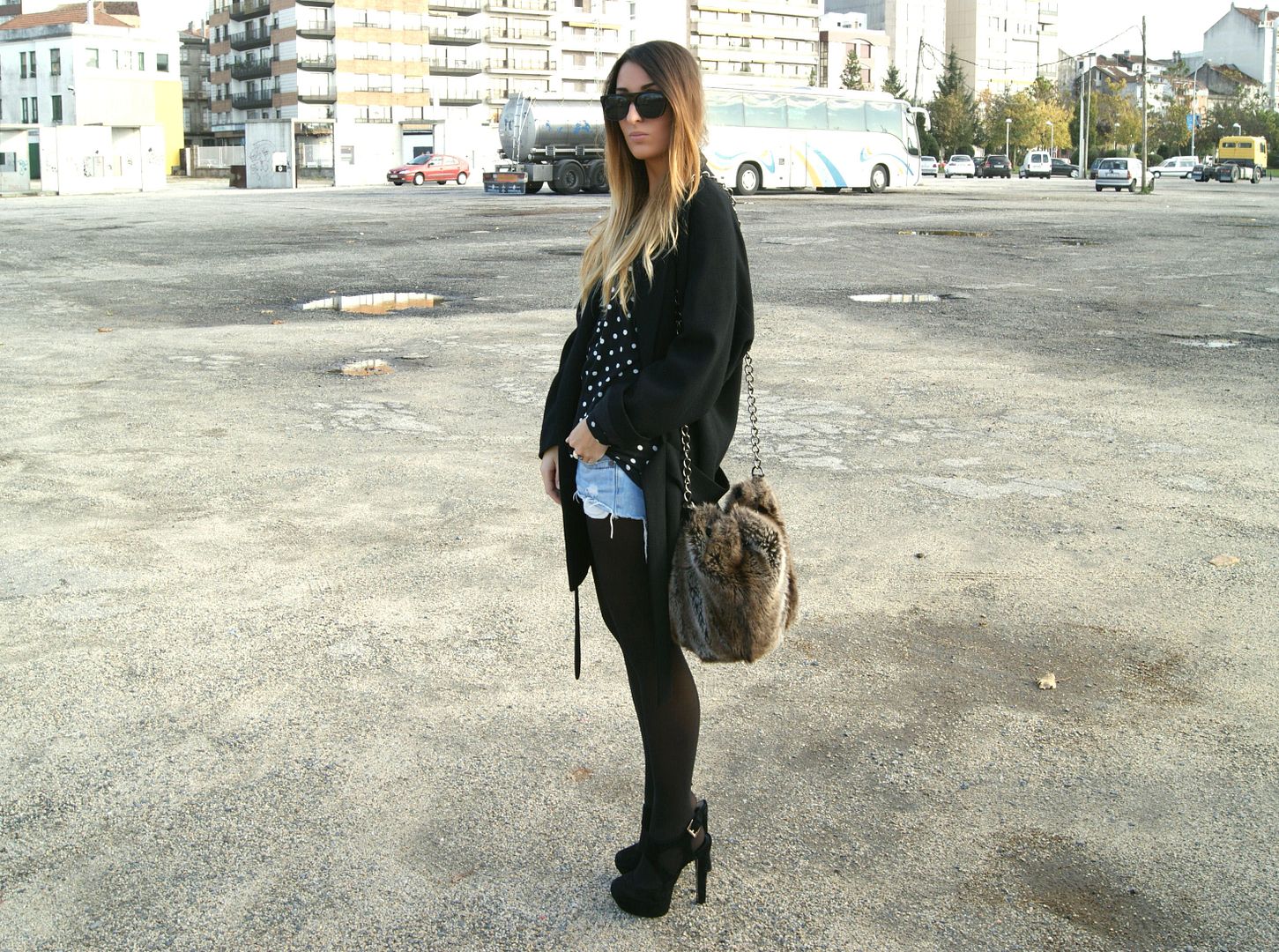 Zara coat, shirt, faux fur bag, Office shoes, DIY cutoffs
Abandoning bed to spend a chilly morning of Sunday having breakfast and reading the newspaper, a weekly pleasure only available if you hadn't gone out last night.
I wasn't a big fan of polka dots and I say "was", now I do. Maybe because I found the polka dots shirt that conforms to my ideal of a perfect polka dots shirt. I tried it on the dressing room at the same time as the coat and basically they formed this outfit.