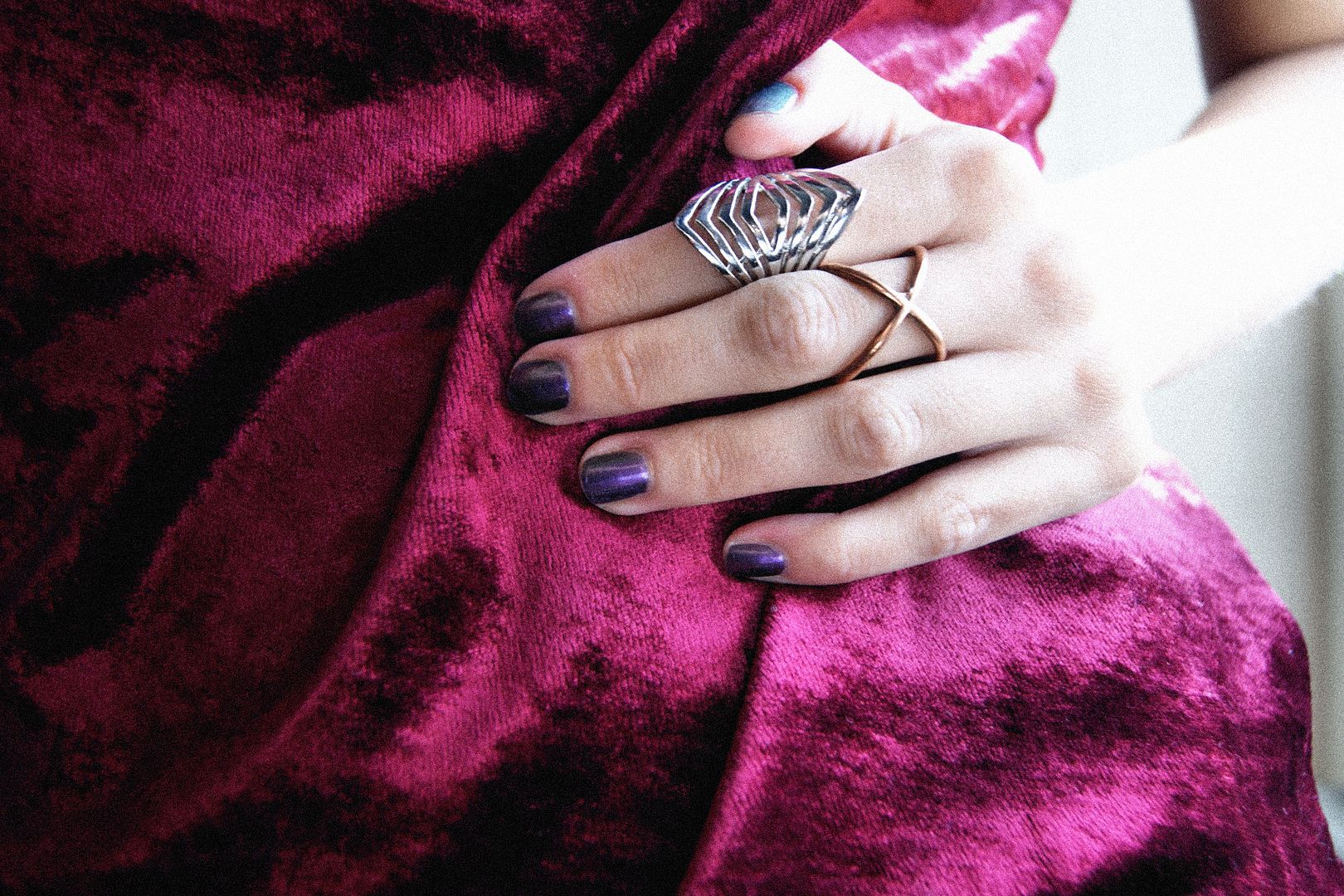 Right now I'm in a minimal period. Instead of buy tons of junk jewelry and look like a Christmas tree I'm more busy trying to find these perfect pieces that doesn't need anything more. I've got some stuff that satisfy this need like the
gold metal kiss from Asos
and the silver one found in a flea market that reminds me a rib cage (I've got a huge imagination, I know). And since today thanks to Eliana from
The Stylesketchbook
now this bomber quartz necklace from
VOOO!
is in my jeweler to form a great partner in crime with the
Fashionology
rose one. Searching and rummaging I found the designs from
We Are Here
, I never heard about it, but their pieces are AH-MAZING. Ok, the presenter makes me nervous, but here you can see the complete collection and also meet the young designer. These jewels have something that scares me and make me want them so bad. Thinking about go for the
Boundless cuff
but still doubting between the
Wilted
and
Stalk
rings, thoughts?