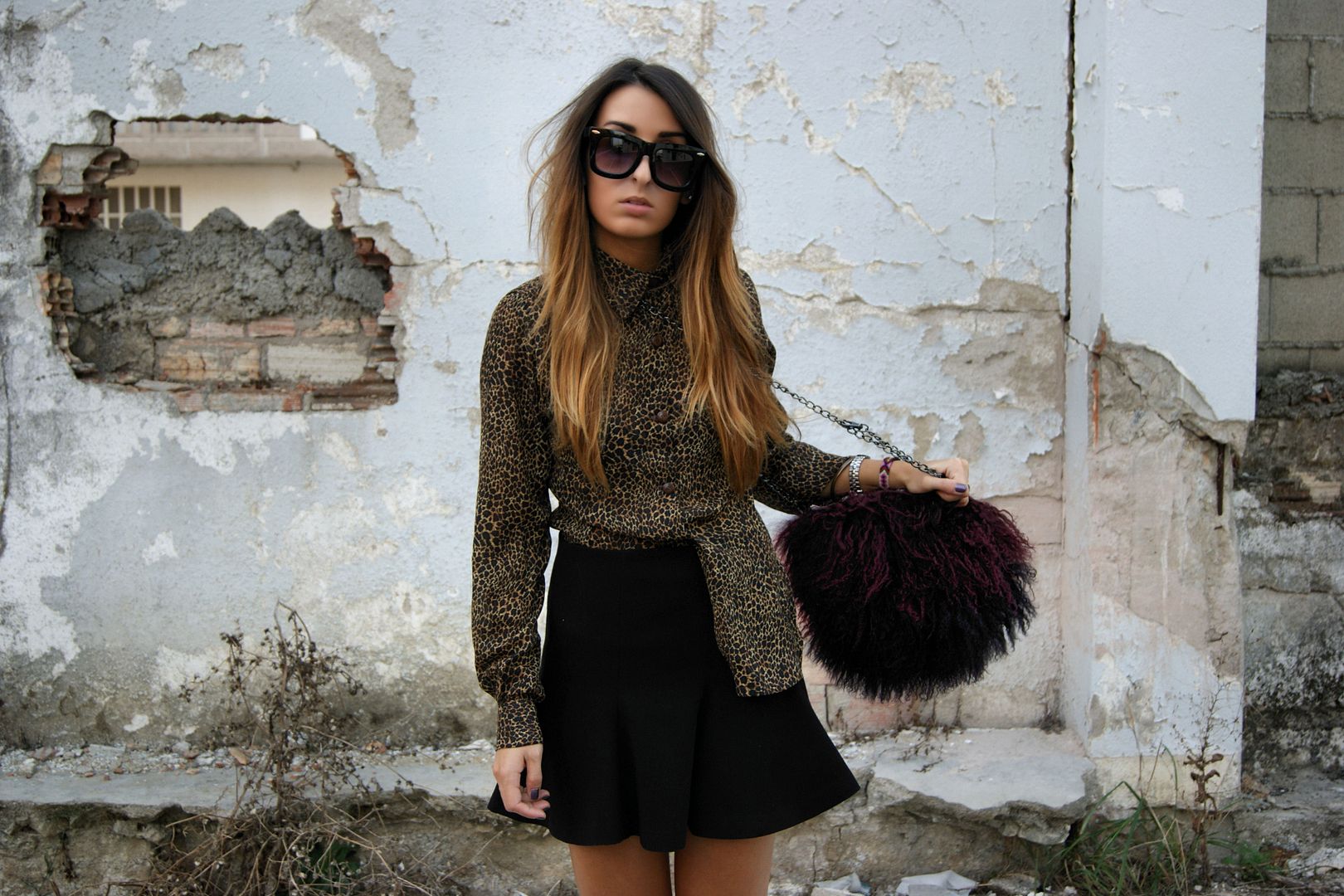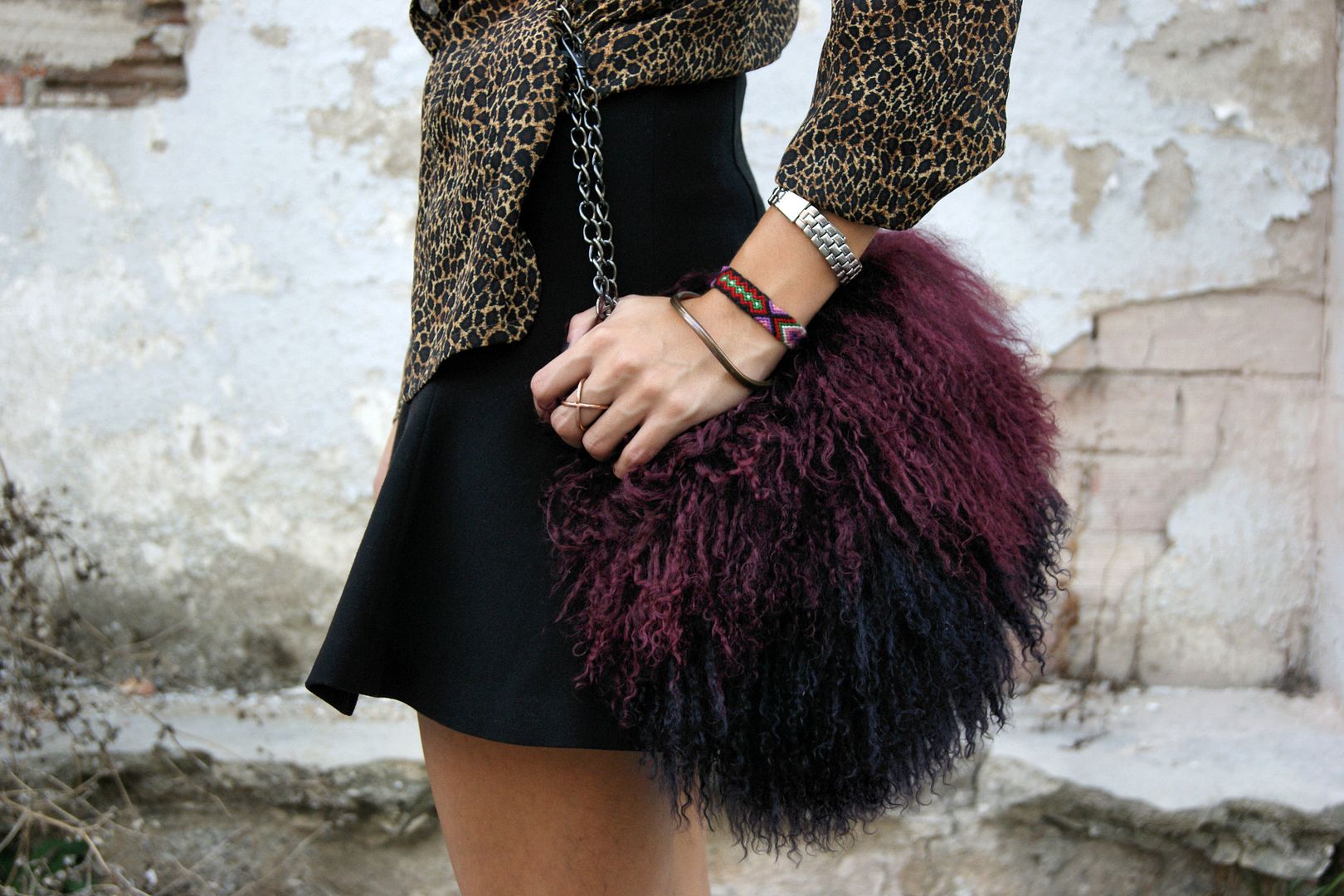 Zara fur bag, skirt, vintage shirt,
Office shoes
,
80's Purple
sunglasses
Was looking for a basic blue shirt to button up when found this cheetah one in mom's closet. Like that buttoned lose the wild factor.
Buscando una camisa azul básica para abotonar hasta arriba encontré esta en el armario de mi madre. Me gusta el hecho de que abotonada pierde un poco ese toque salvaje.