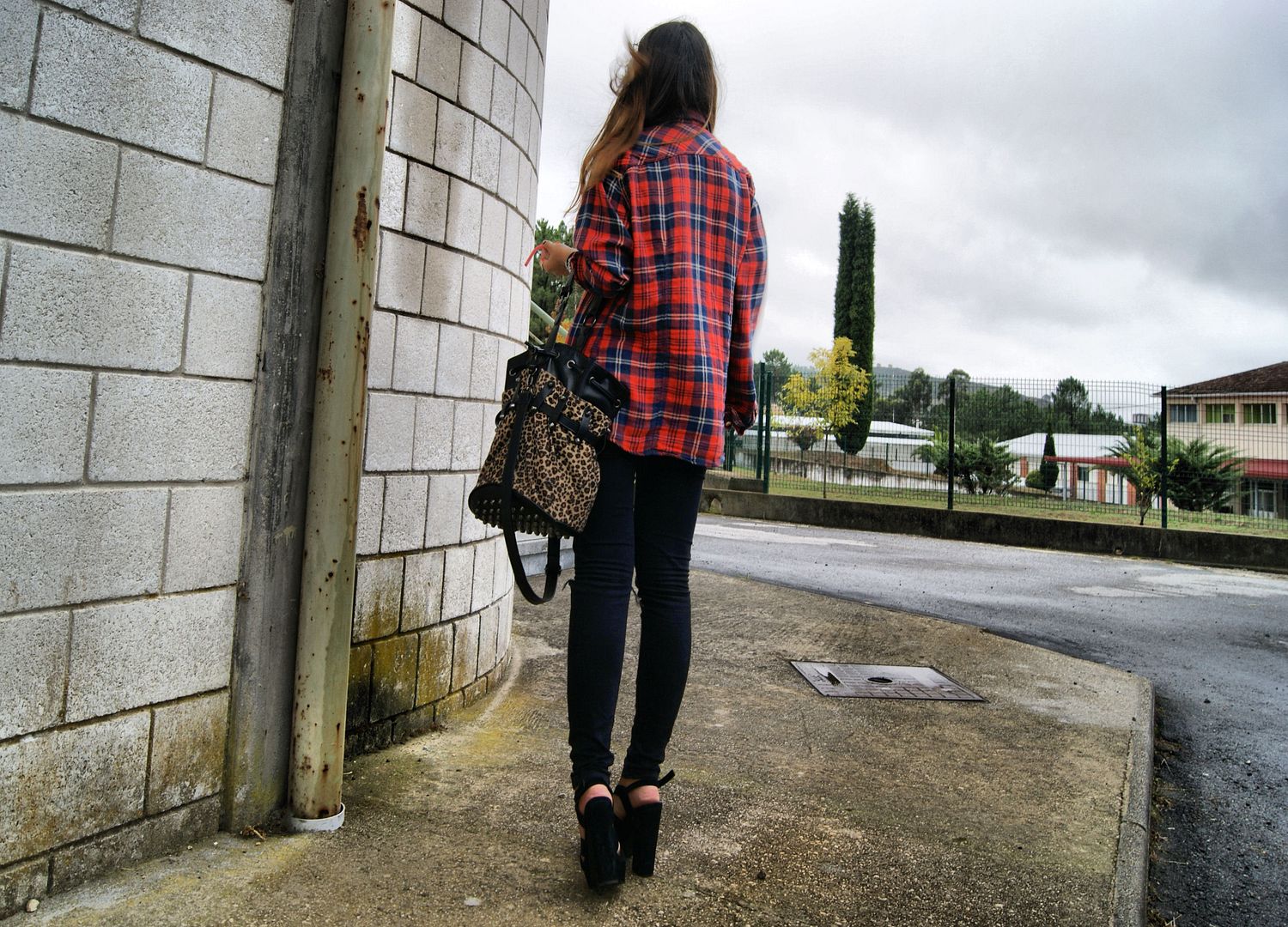 Zara man shirt, Blanco jeans, Office shoes, Yesstyle bag
Wearing flannel shirt bought in men's department, if you're looking for oversized stuff, they have the best. The mix of oversize+skinnies+heels is definitely my favourite. Guess everybody have a quick resolution for those days when your inspiration gone away; this is mine, intrigue me know yours...
Camisa de cuadros de hombre, si buscais oversize, ellos los tienen todos. El mix de oversize+pitillos+tacón es definitivamente mi preferido. Creo que todo el mundo tiene una rápida solución para esos días en los que tu inspiración se larga sin avisar; esta es la mia, me intriga saber la vuestra...