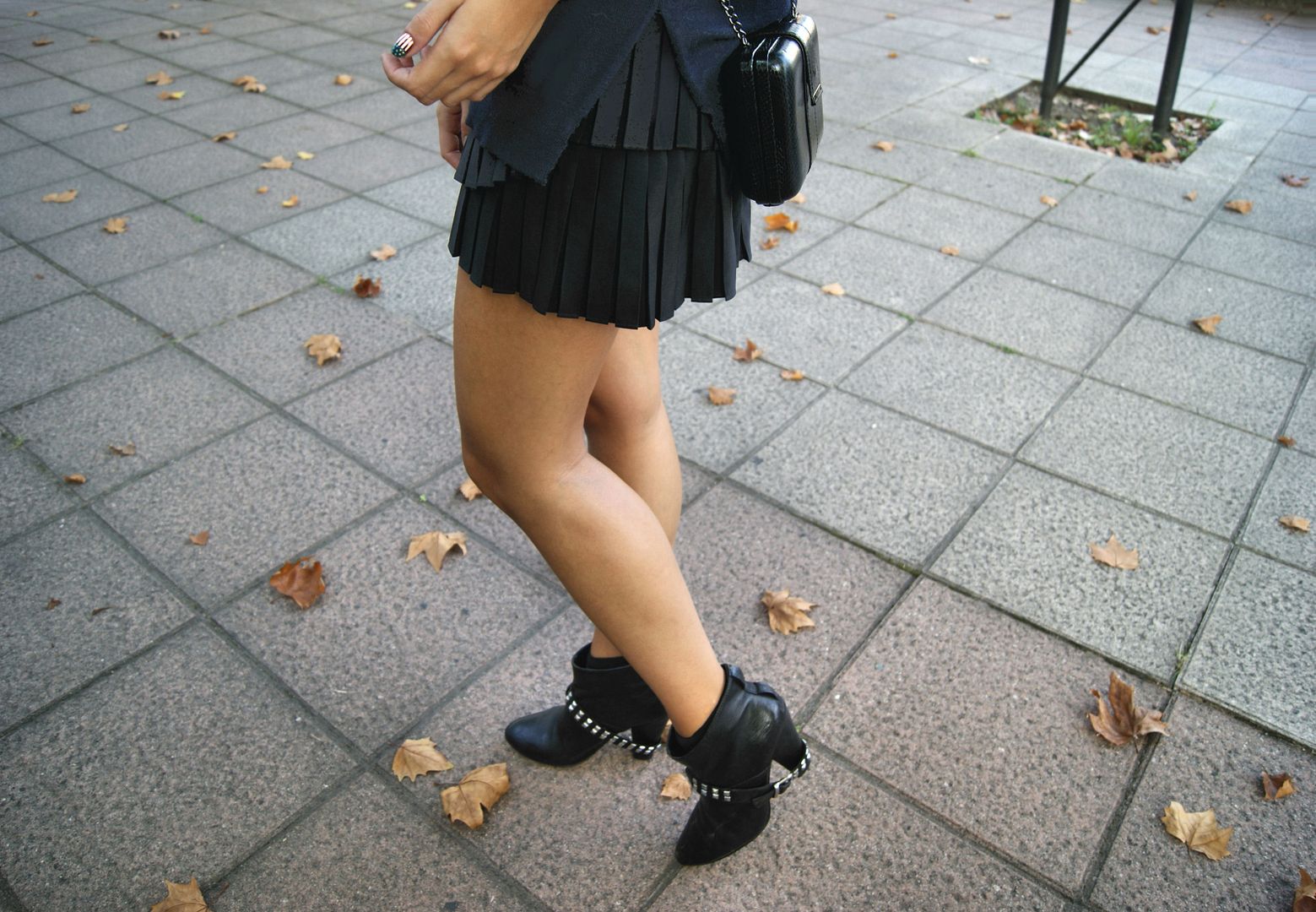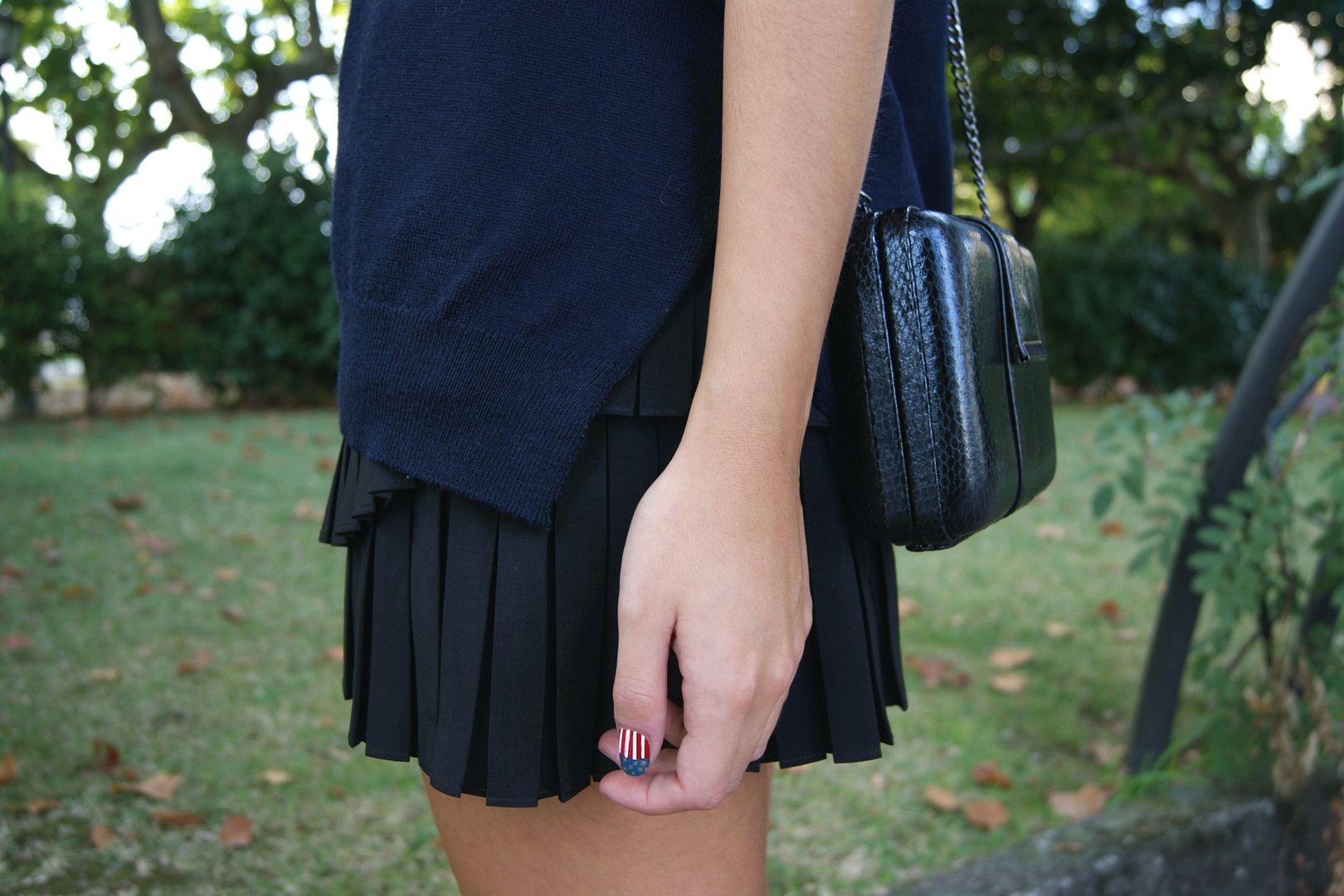 Zara pleated skirt, bag, old Zara boots, jumper borrowed from my mom
When I was just a kid I planned before go to bed what to wear next day to go to school, I used to mix navy and black thinking that nobody would notice the difference, but mom always did. All I've learned about fashion was thanks to her, but today the fashion bans never-mix-black-n-navy or heels-and-sweatpants seem stepped out from Stone Age. What about the "patriotic" nail? Just found it funny.
Cuando era pequeña antes de irme a la cama siempre preparaba lo que me iba a poner al día siguiente para ir al colegio, solía mezclar negro y marino pensando que nadie notaría la diferencia, pero mi madre siempre la notaba. Todo lo que aprendí acerca de moda fue gracias a ella, pero hoy las restrinciones nunca-mezclar-marino-y-negro o tacones-con-chandal parecen sacadas del Prehistórico. Que a qué viene la uña "patriótica"? Simplemente me pareció simpática.