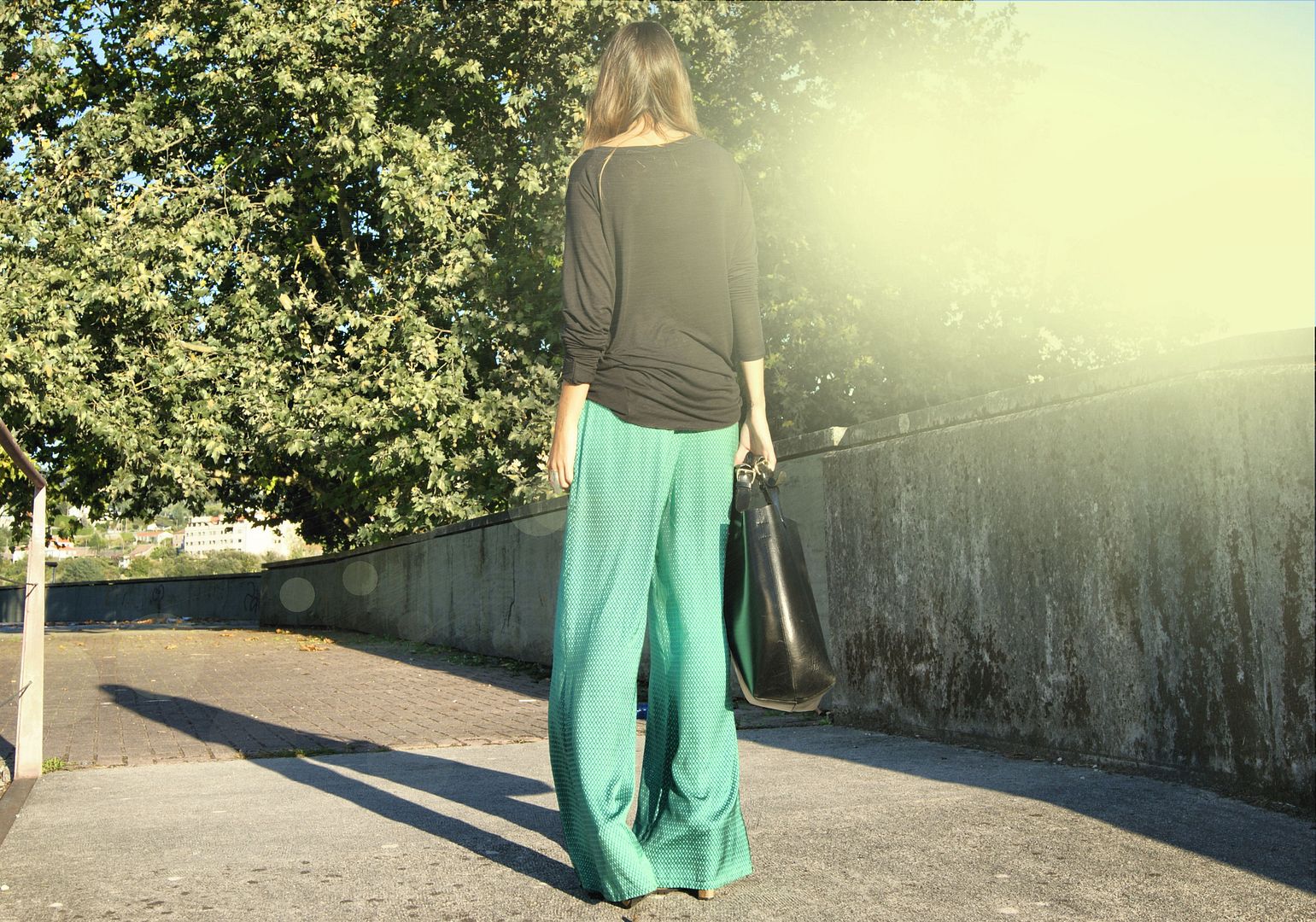 Everything from Zara
These pants are not so me, but must admit are the most comfortable I own. This was a very simple mix but I would like to try them with some in faux fur (you know, seventies inspired), however with the sun shining and 25ºC of temperature is impossible being focused in cold days.
Estos pantalones no son muy de mi estilo, pero admito que son los más cómodos que tengo. Esta es una mezcla muy simple, pero me gustaría probarlos con un peludo (rollo años 70), sin embargo con el sol brillando y 25ºC de temperatura es imposible centrarse en el invierno.