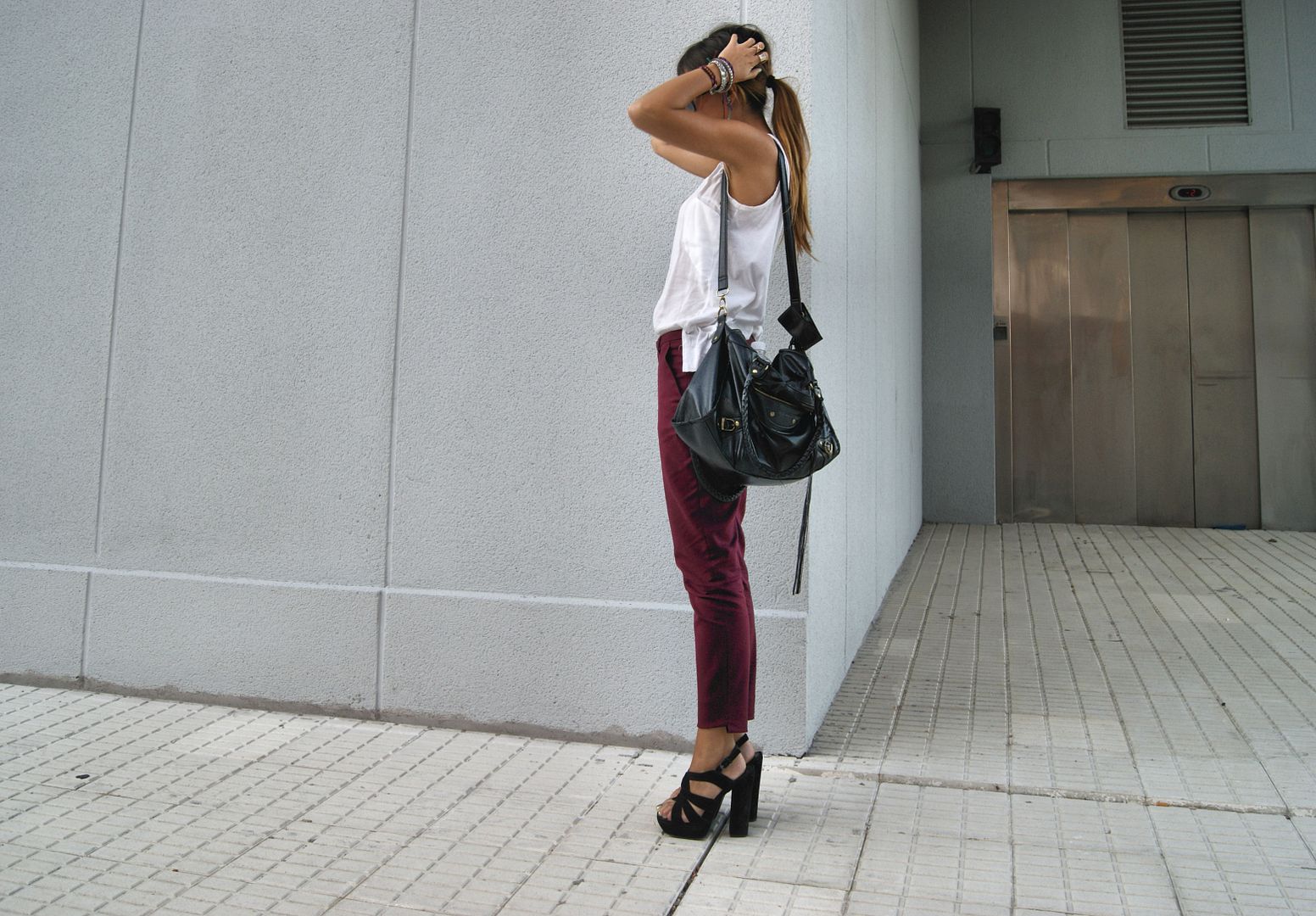 Zara pants, top, old Zara sunglasses, Office shoes
I'm becoming a huge fan of this colour, and guess these pants and the
H&M floppy
hat won't be the last to get into my closet, ridiculous because I never have been a fan of red tones... I always form the same team when I wear color pants: basic at the top and leather jack over; it can be boring for some, but if I have learned anything is 'if it works, don't change it'.
Thanks everybody for help me to fix my black and dark space! Love you guys!
Me estoy convirtiendo en toda una fan de este color, y creo que estos pantalones y el sombrero de H&M no serán los últimos en entrar en mi armario, y es ridículo, porque nunca me habían gustado demasiado los tonos rojos... Siempre formo el mismo equipo cuando llevo pantalones de color: top básico arriba y chupa por encima; algunos lo considerarán aburrido pero si hay algo que he aprendido es 'si funciona, no lo cambies'.
Gracias a todos por echarme una mano y solucionar mi negro y oscuro espacio! Os quiero chicos!