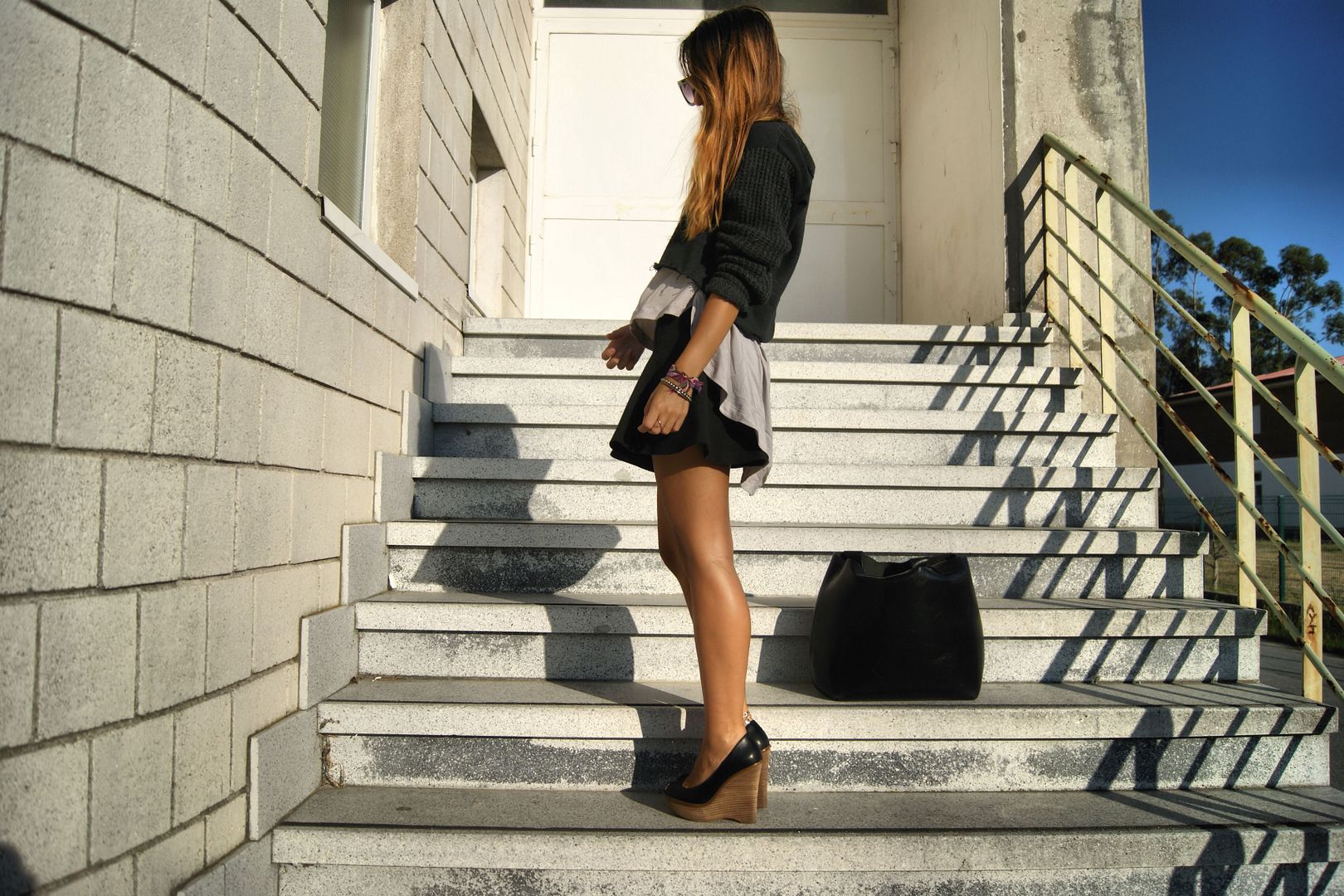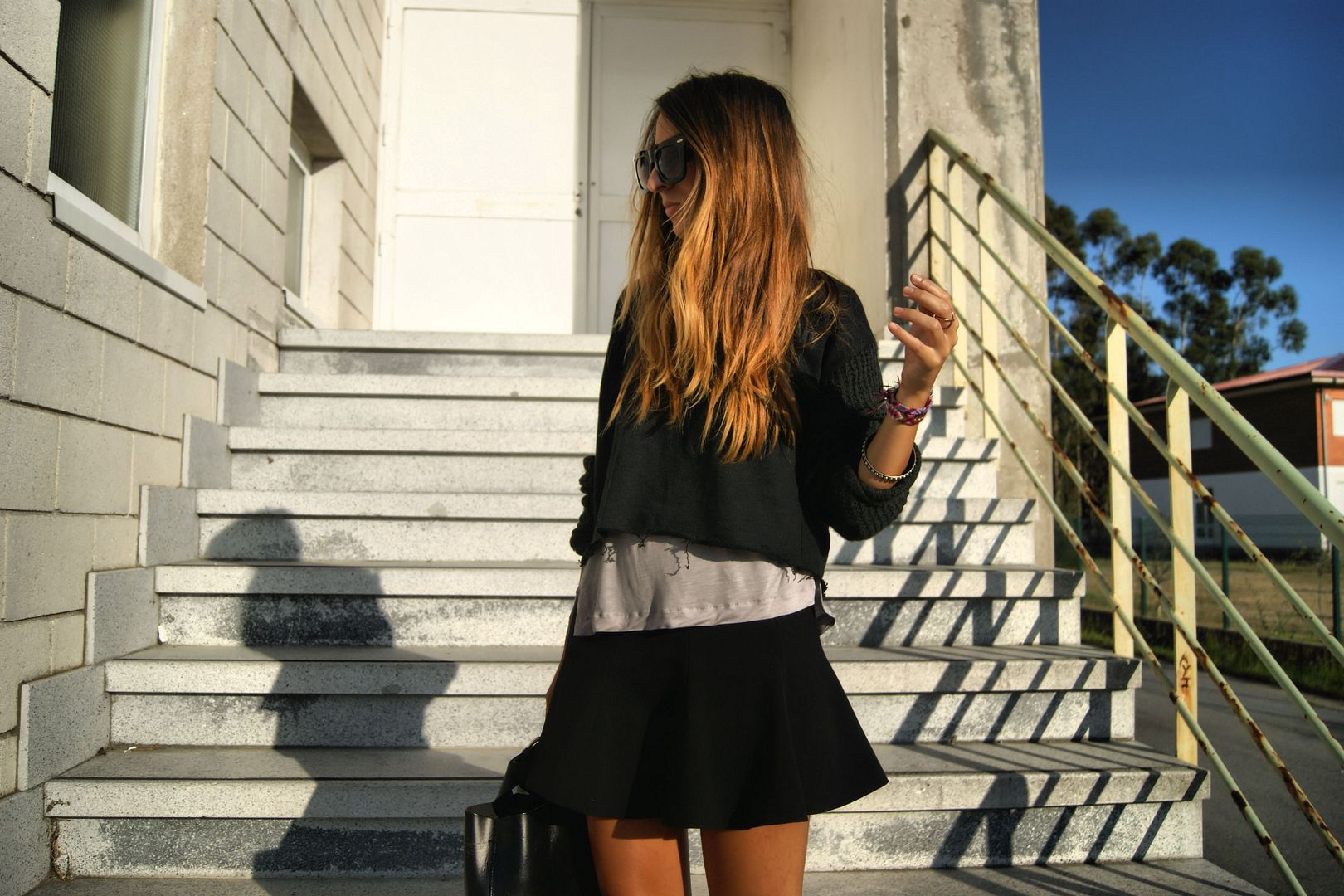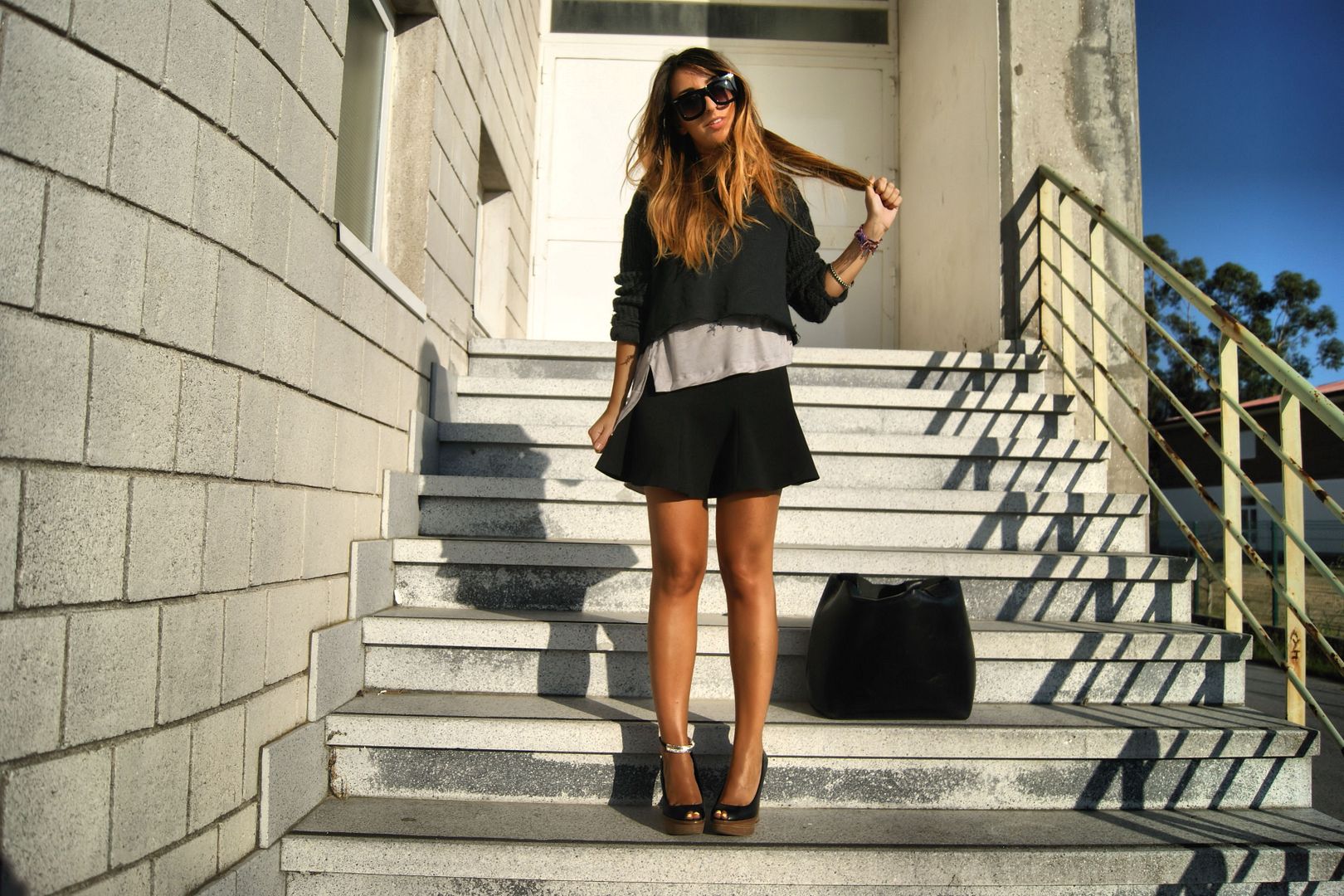 Everything from Zara from head to toes, 80's Purple sunglasses
I'm one of these girls that when something doesn't work they have to fix it as soon as possible. Past day I found necessary add a sweater and exactly the one I had in mind it was too long... scissors and voilà!
And yes, yes my hair looks extremely messy, no idea what's happening with him lately!
And no, no, not too warm for a cozy knit!
Soy una de esas personas que cuando algo no funciona tiene que solucionarlo cuanto antes. El otro dia me vi en la obligación de añadir un jersey y justo el que tenía en mente era demasiado largo... tijeras y voilà!
Y sí, sí mi pelo está extremadamente revuelto, no tengo ni idea de lo que le pasa ultimamente!
Y no, no no hacía demasiado calor para un jersey de punto!