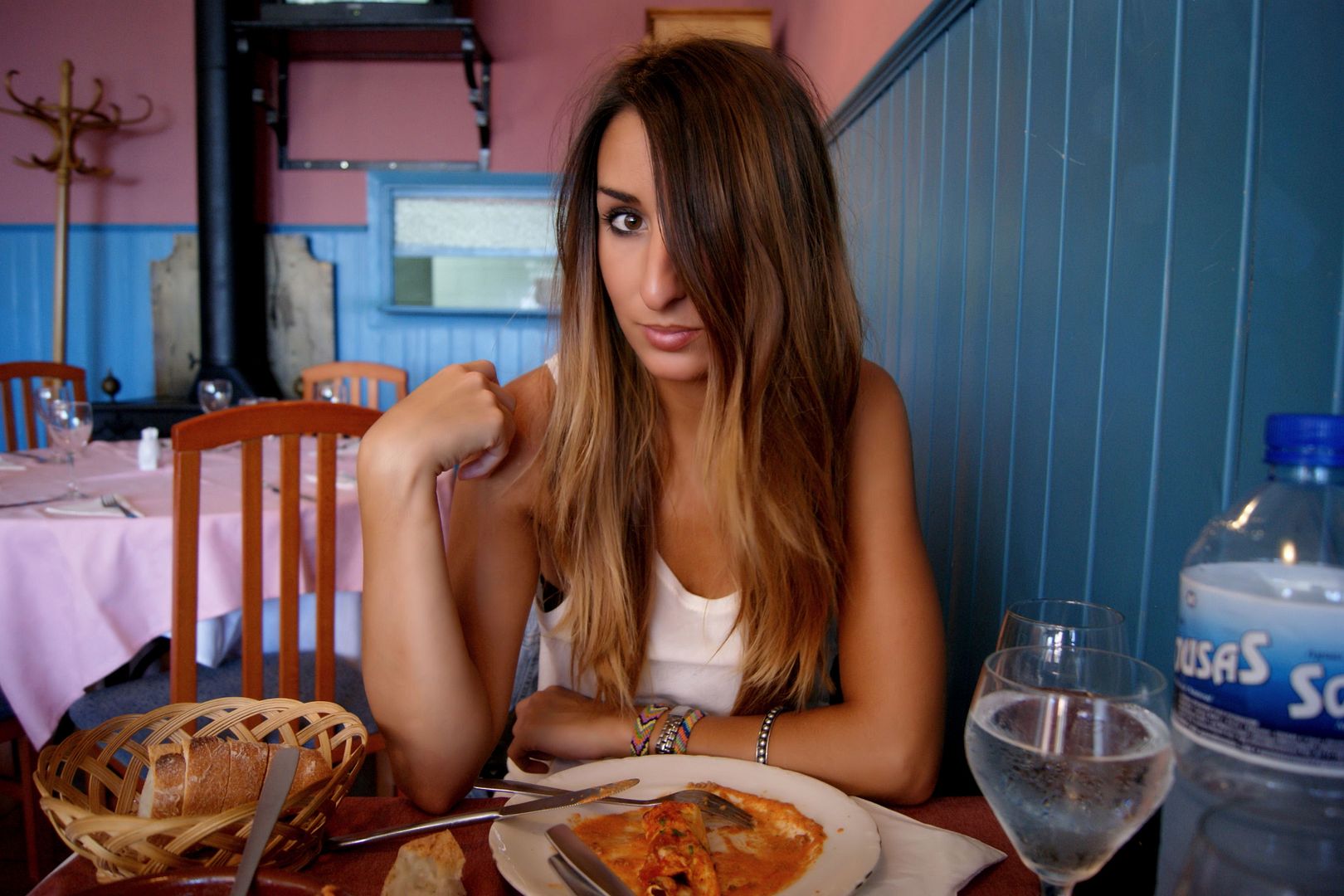 Having delicious italian with A, but this is not the reason of the post...
Yesterday I said via twitter 'On my way to the hairdresser' and inmediately I received millions of tweets saying 'Don't change anything!' haha DON'T KILL ME! I didn't get bored of ombrè hair, yet. I just decided treat my hair (it seemed straw lately) and also lighten the tips a little bit. Faint in my opinion, but today someone shouted 'Dummy blonde!' and I would like to reply 'No, no, no, you're wrong, just half dummy!'

Deliciosa comida italiana con A, pero este no es el motivo por el que posteo...
Ayer en mi
twitter
puse 'De camino a la peluquería' e inmediatamente recibí millones de tweets diciendo 'No cambies nada!' jaja NO ME MATEIS! No me aburrí del pelo a lo ombrè, todavía. Sólo decidé darle un tratamiento (parecía paja ultimamente) y también aclarar las puntas un poco. Casi imperceptible en mi opinión, pero hoy alguien me gritó 'Rubia tonta!' y a mi me gustaría haberle contestado 'No, no, no, estás equivocado, sólo media tonta!'
Que os parece?