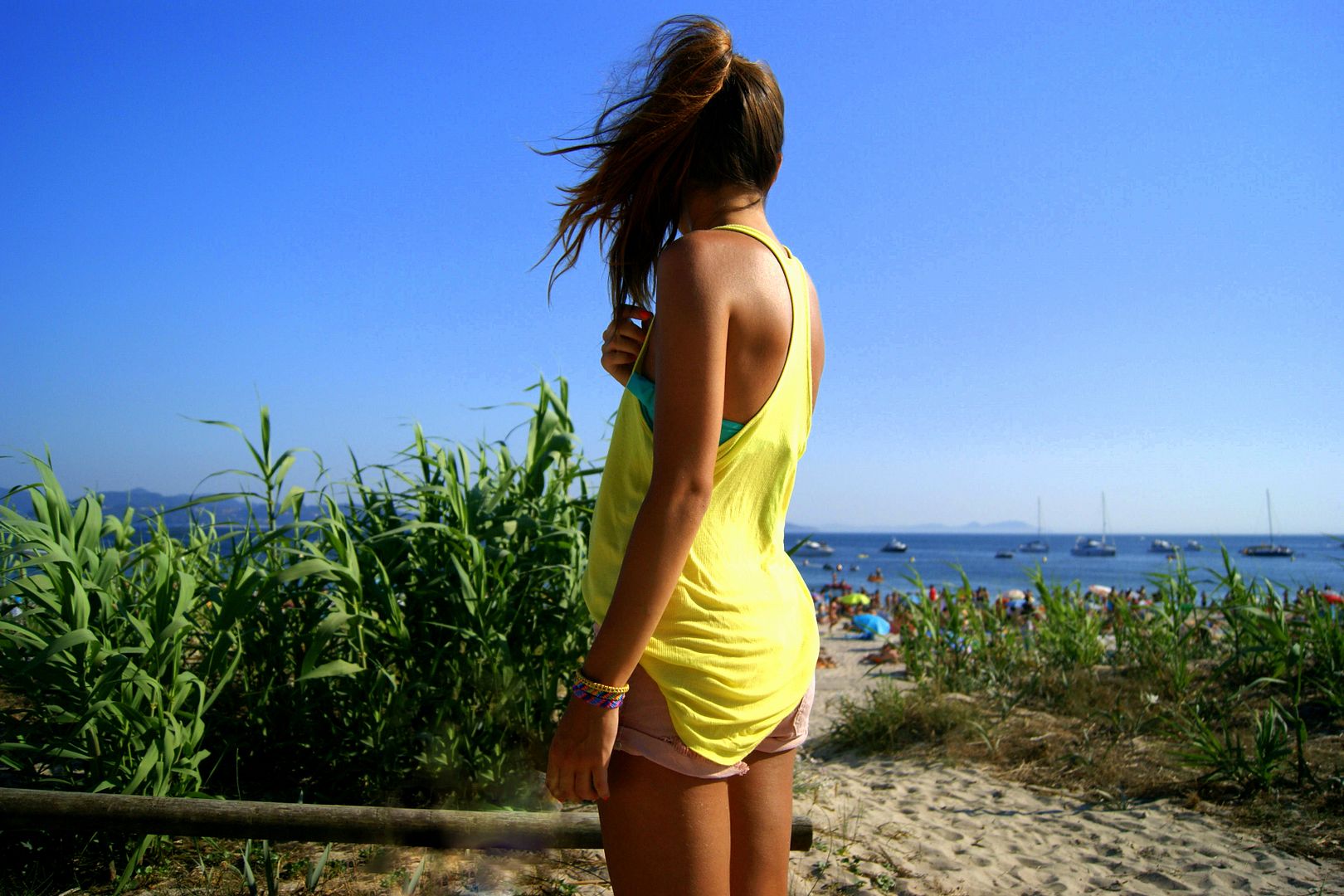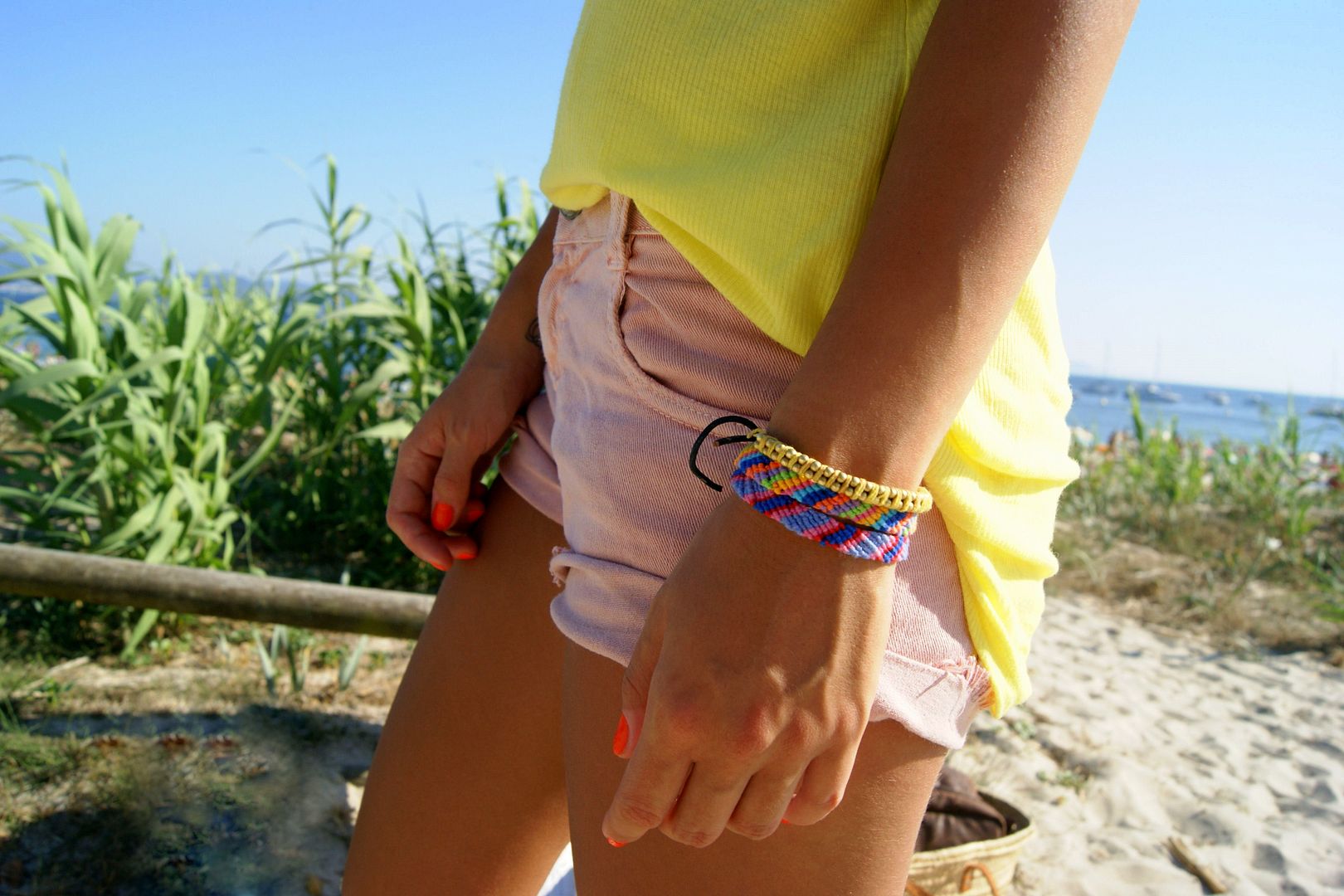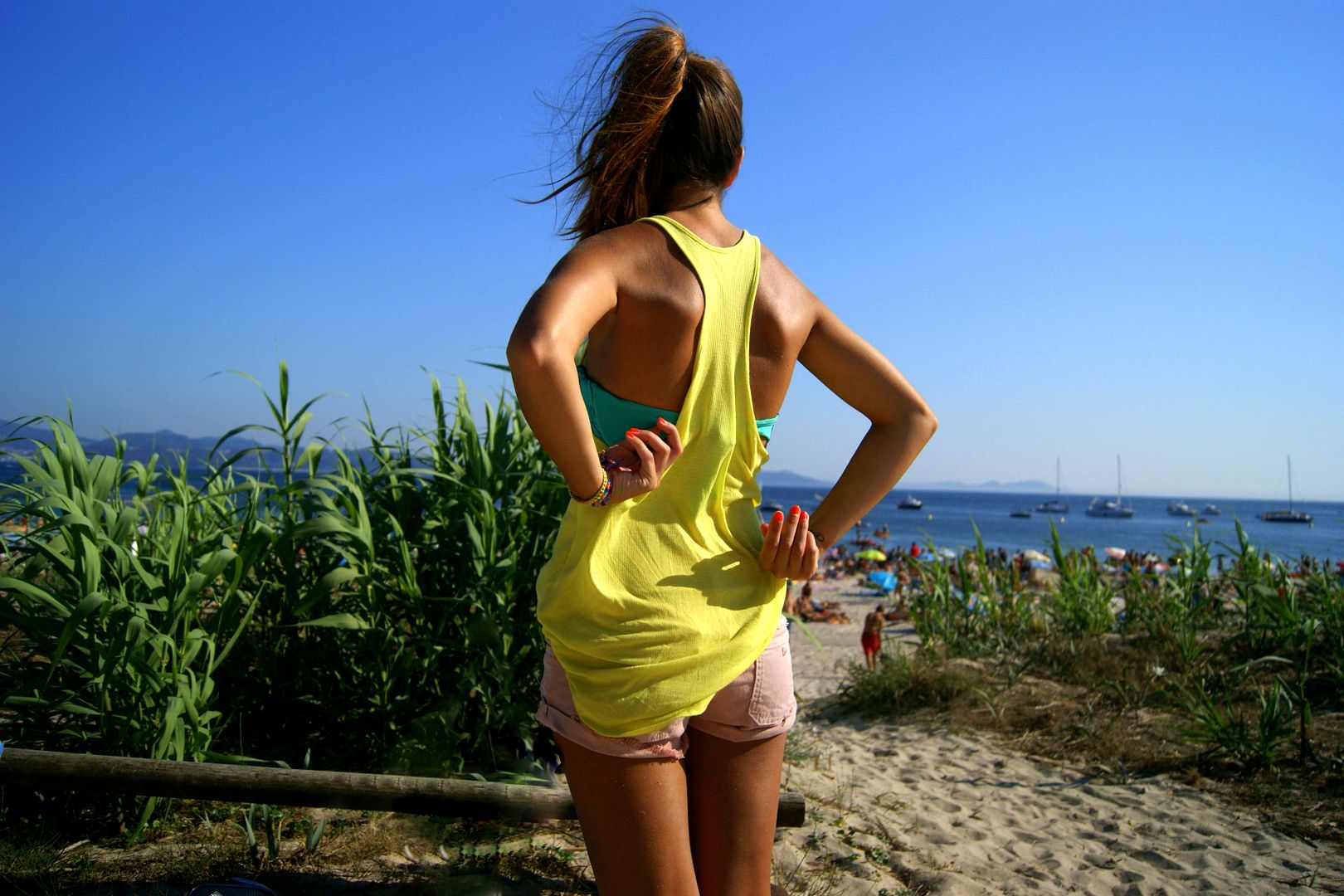 Zara shorts, H&M top, Pull and Bear bikini, DIY friendship bracelets, Model Own nailpolish, zapatos
One more beach outfit.
Beach, beach, beach, that was our plan for the entire weekend, and I adore it; except when a overdose of sun keep you at bed with fever... but I'm well again and ready to start an August full of fun! Whop! Whop!
Más playa.
Ese fue el plan del fin de semana, y me encanta; excepto cuando sufres una sobredosis de sol y te deja tirada en cama con fiebre... pero ya estoy recuperada de nuevo y lista para empezar un agosto que promete! Whop! Whop!