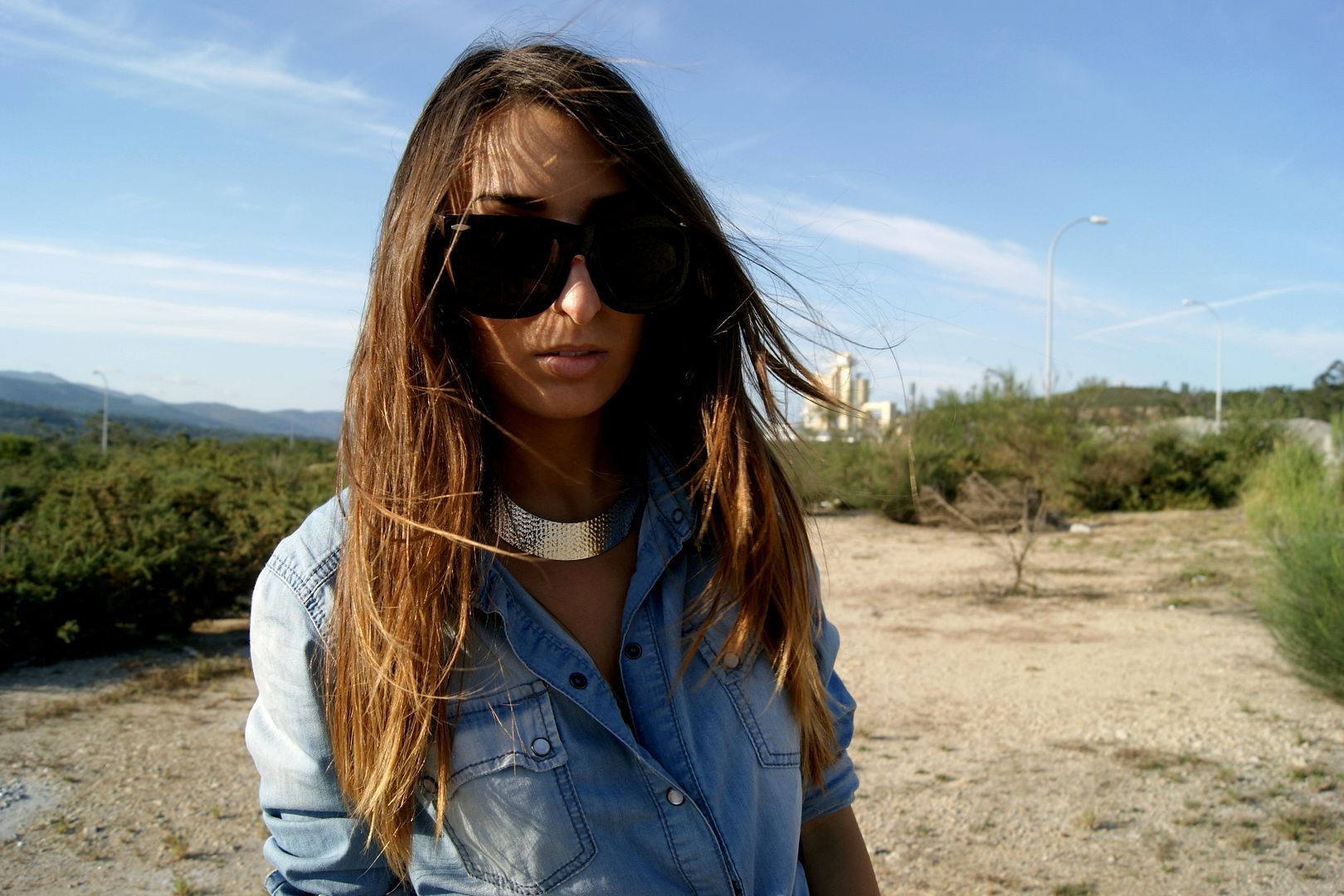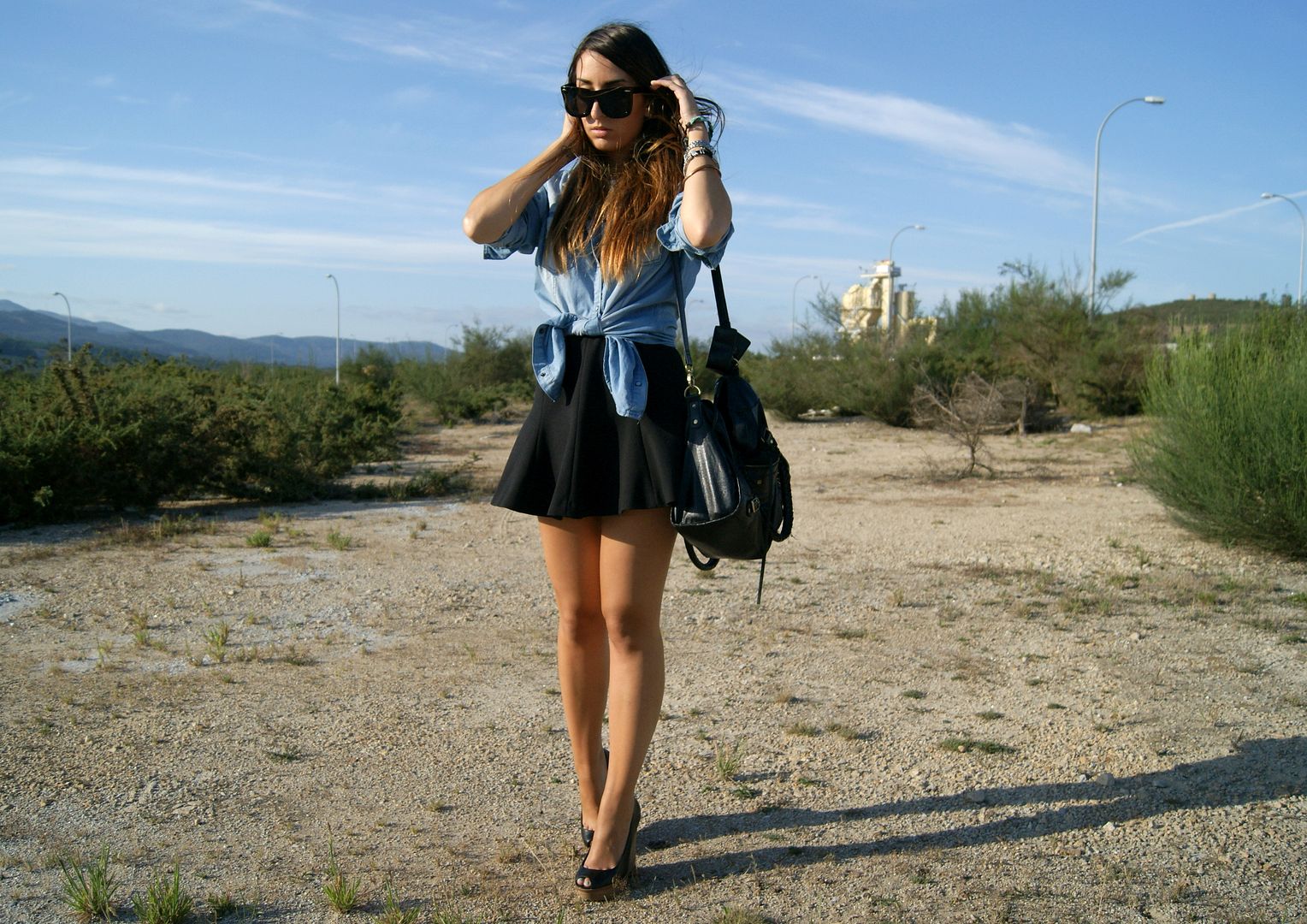 Everything from Zara, 80's Purple sunglasses, Topshop necklace
It should exist a photoshop tool to push aside your hair from face. This day the winter ruined almost all the pics, is impossible find a safe place to shoot. Thanks Heaven the weather is nice again... but winter must go away!
Wearing my current favourite skirt from Zara, saw it online and was directly to the store to try it because wasn't sure about my size. Love the shape, this is a piece you don't get interested in until try it on. The knotted denim shirt was an extra. Girly but not fussy.
Debería de existir una herramienta en el photoshop para apartar el pelo de la cara. El día que hicimos estas fotos el viento las arruinó casi todas, es imposible encontrar un sitio a salvo para fotografiar. Gracias a Dios que la temperatura es de nuevo agradable... pero el viento debe largarse!
Ahora mismo esta es mi falda favorita, la vi en Zara online y me fui directamente a la tienda para probármela porque no estaba segura de la talla. Me encanta la forma, es de estas prendas que no te llaman la atención hasta que la prueba. La camisa anudada es un extra. Femenino pero sin ser ñoño.