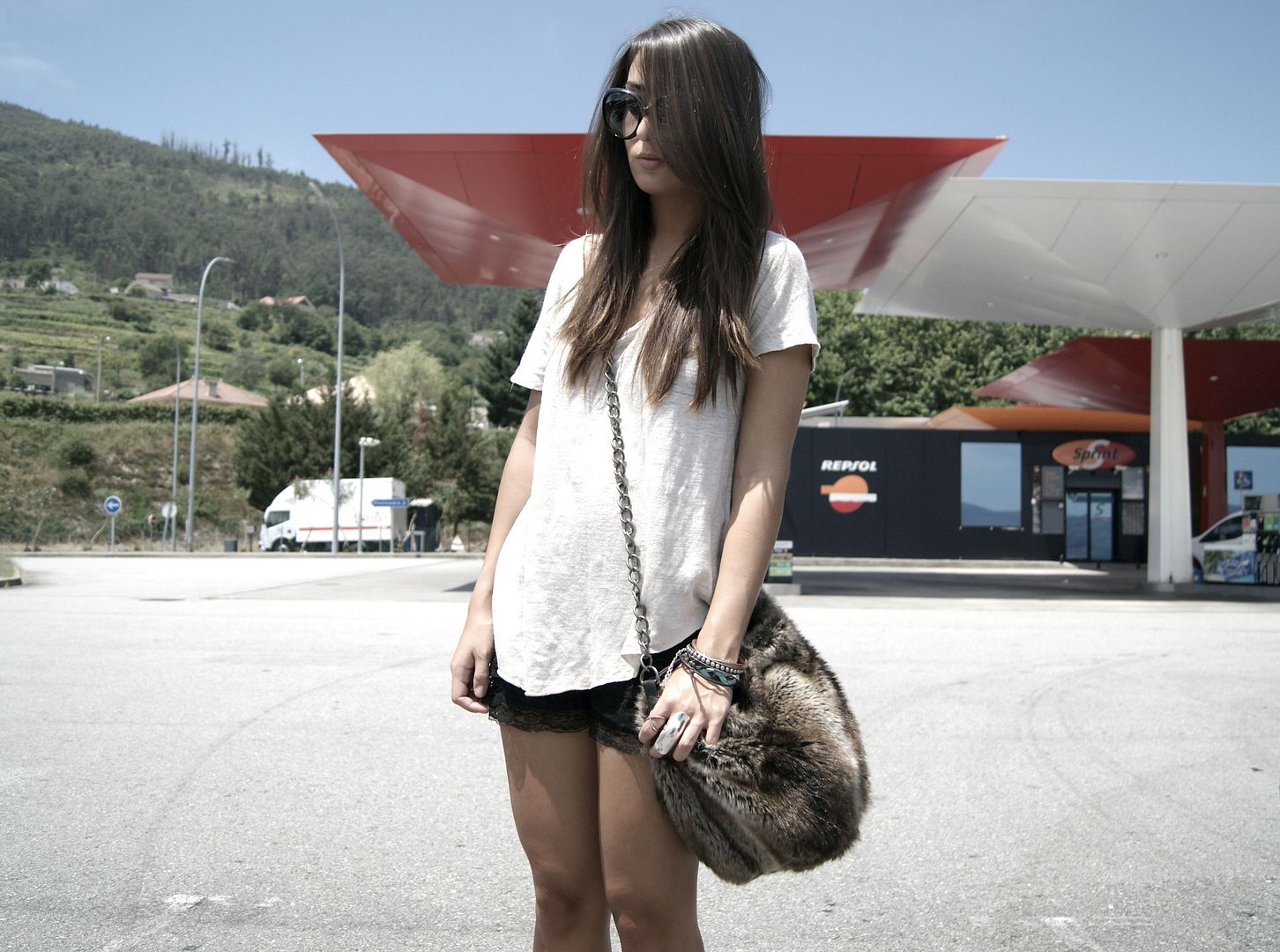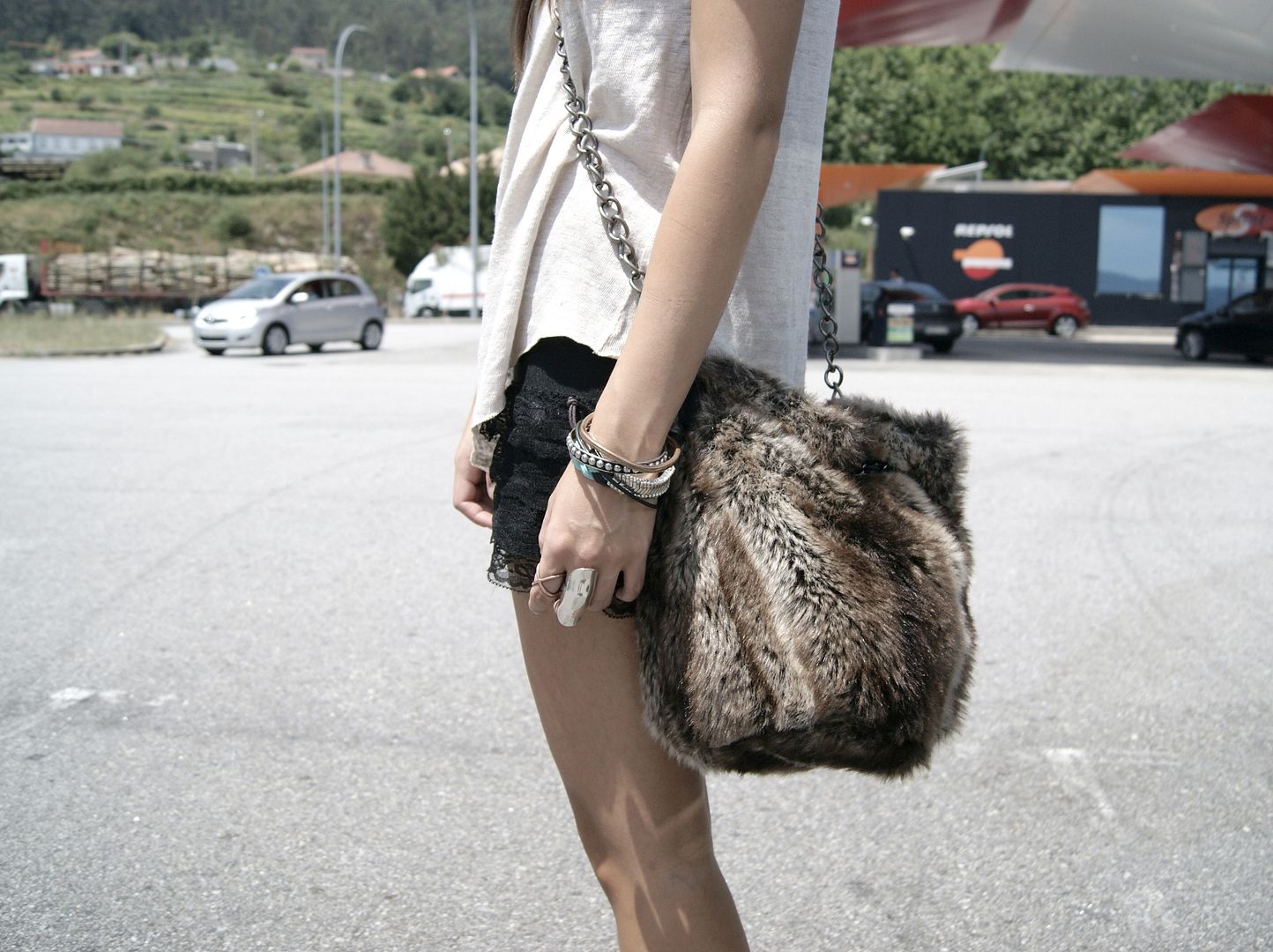 Zara t-shirt, faux fur bag, Asos wedges,
Wholesale-dress lace shorts
After being walking under the terrible midday sun more than an hour looking for a place to have lunch we took the car and ended up trying to have two nasty sandwiches in a gas station. Starving and asphyxiated came back home to pick the beach stuff, that's the best you can do when the mercury rises.
Después de caminar más de una hora bajo el sol abrasador del mediodía buscando un sitio para comer nos subimos al coche y terminamos intentando tragar dos asquerosos sandwiches en una gasolinera. Muertos de hambre y asfixiados nos volvimos a casa para coger el bañador, es lo mejor que puedes hacer cuando el mercurio pasa de 30ºC.