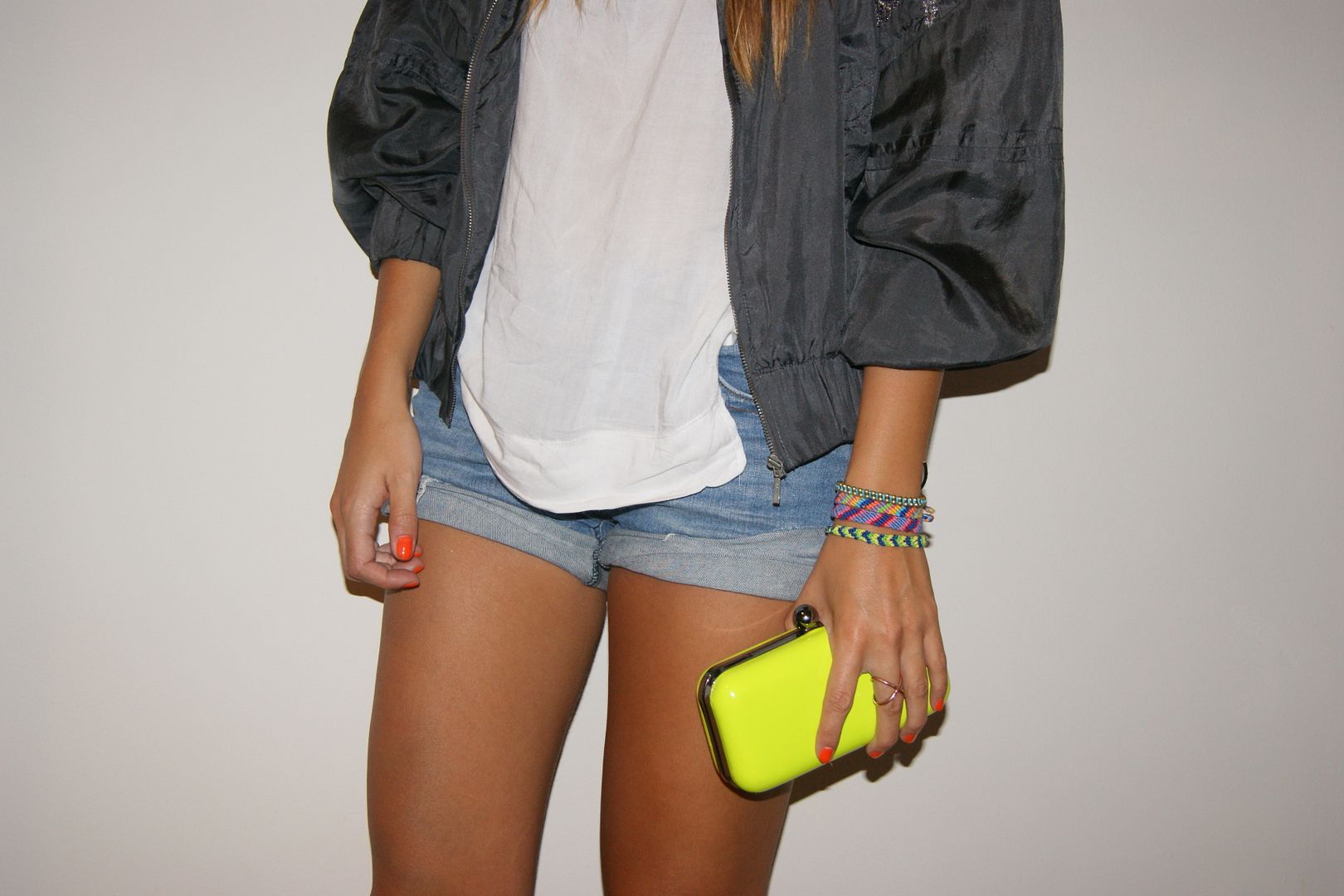 Zara silk hoodie, top, Mango shorts, clutch, Pull and Bear bikini (top), Zara bikini (bottom)
Quick post to show you how obsessed I'm with friendship bracelets. After thousand of tutorials (I know how to do them, check youtube) I managed make my own! Proud of myself! ha!
Now I leave you, I must get ready in 10 minutes to spend the day like a kid in the aquapark, have a great Sunday!