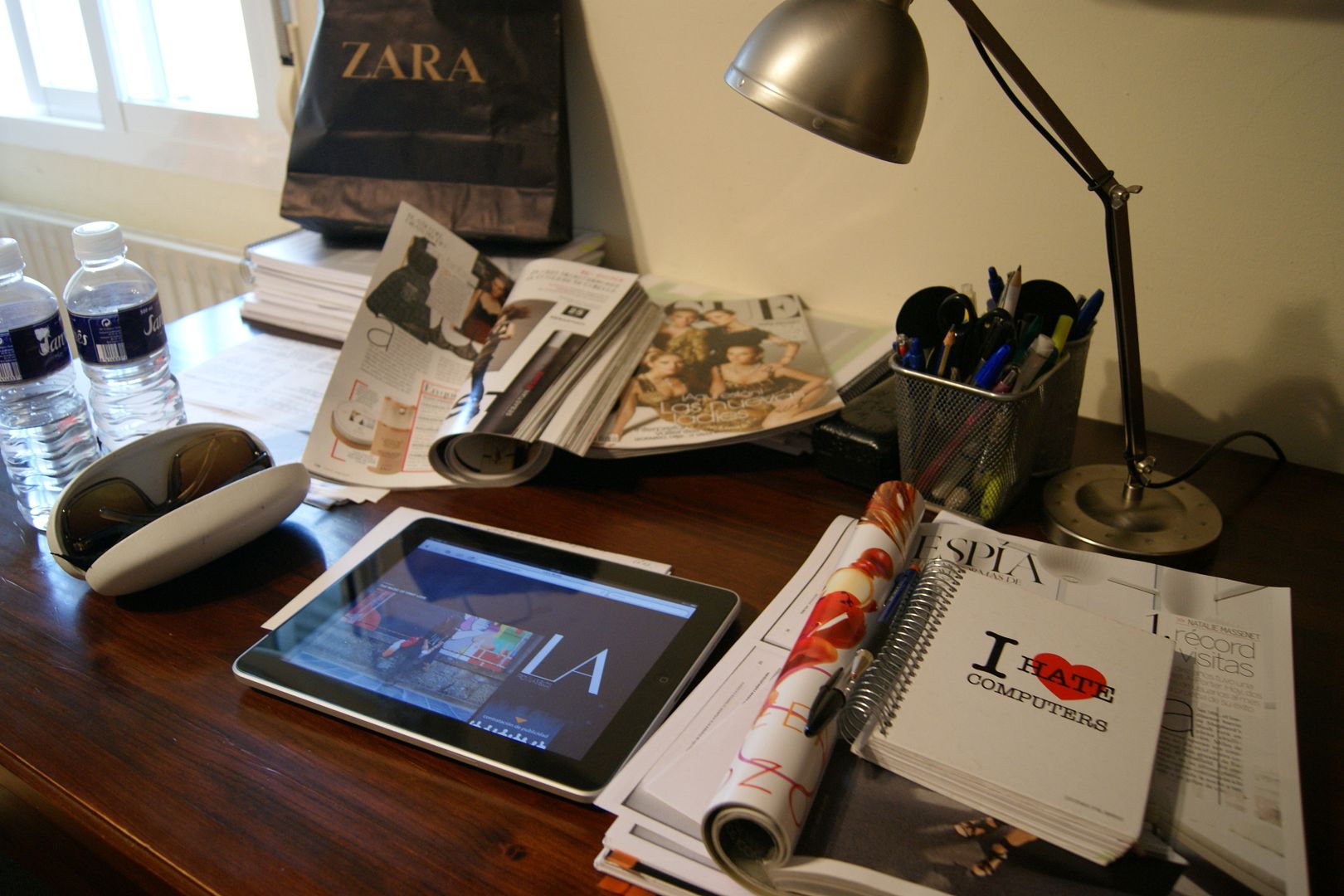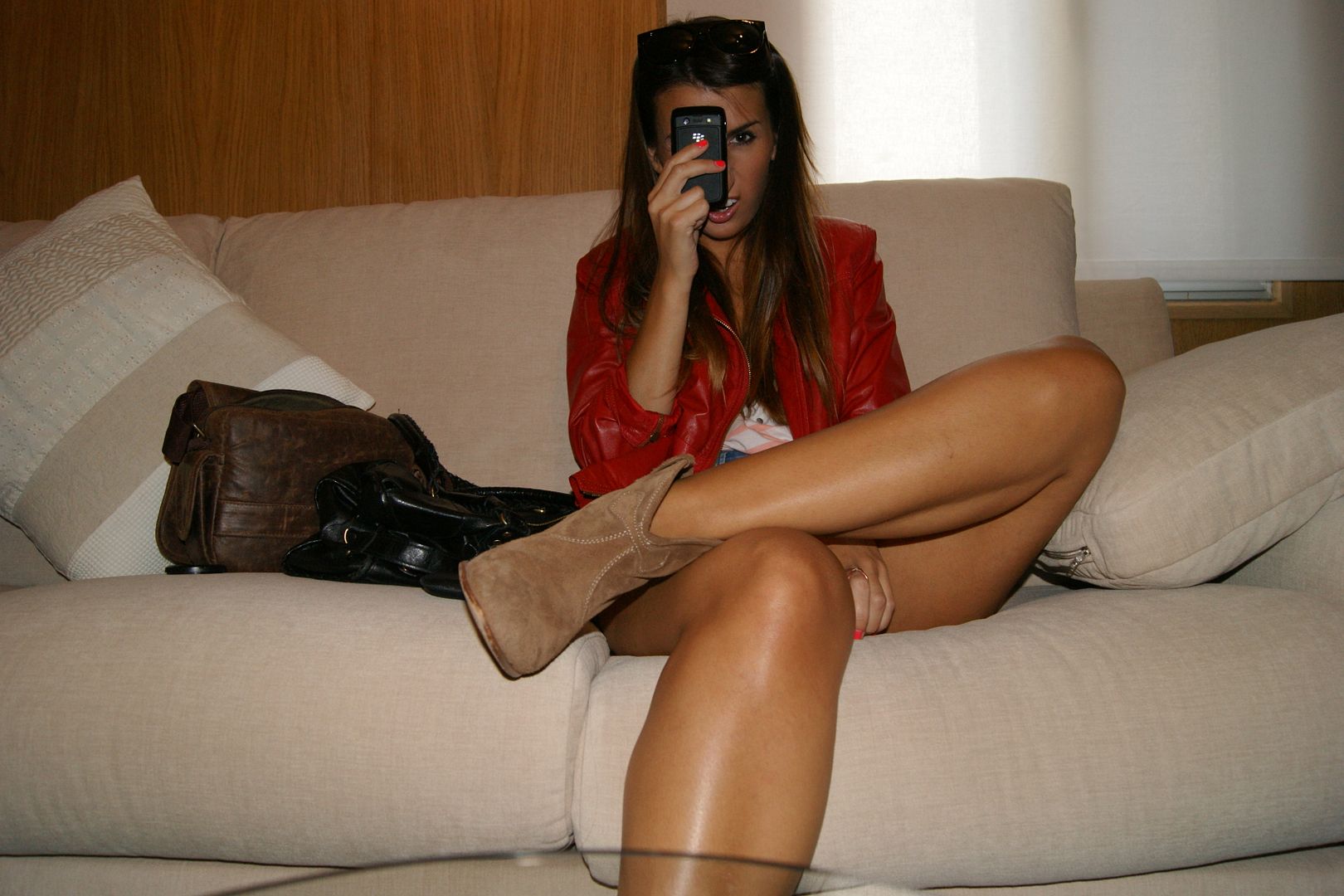 I always was a huge fan of technology, not a obsessed one who stands hours in queue in front of the Apple store, but since I start the blog that became even more addictive. Now I think I couldn't life without being stuck to my iPad, Blackberry and pc... I play twitter like crazy, run the blog and work with a pc, sometimes I get tired of using technology and that can make you feel truly stressed, only happens to me?
- First pic is my desk yesterday, trying to study while I'm working on a post about online shopping and looking for ideas to next month wedding.
- Second was taken just when I arrived home from job, in one of these
twitter
instants...