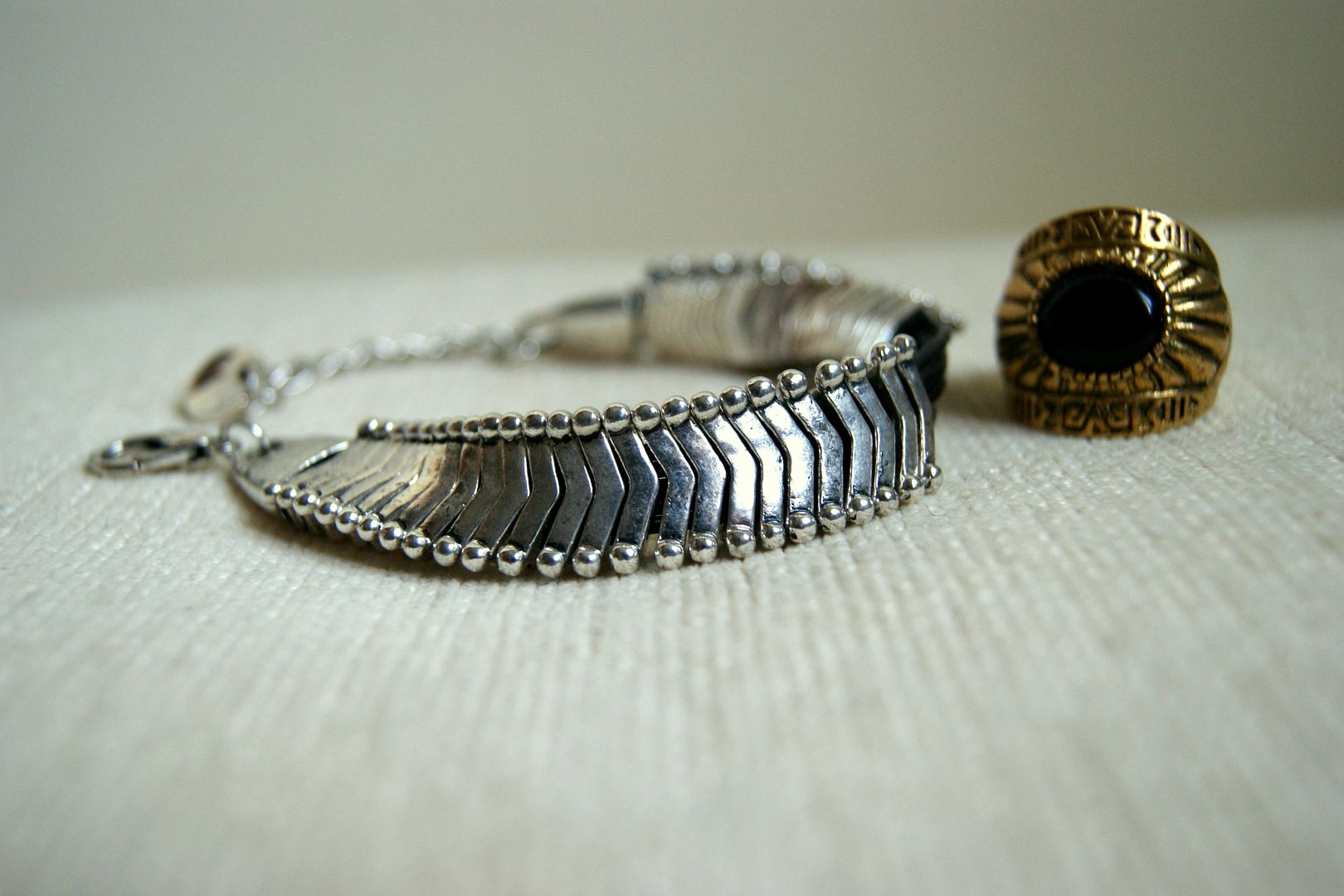 I promised myself don't shop till sales but must confess that I broke my fashion diet past week with the guilty Asos... as you know, once you make pop, you can't stop... this weekend I paid a visit to a flea market and that's all what I found. The ring is a little big for my skinny fingers but I couldn't leave it behind.
About the second pic? Just cute...
Me prometí no comprar hasta rebajas, pero tengo que confesaros que ya me he saltado la dieta la semana pasada, el culpable es Asos... como sabeis, cuando haces pop, no hay stop... así que este fin de semana me di una vuelta por un mercadillo y esto fue todo lo que encontré. El anillo es un poco grande para mis dedos huesudos pero no pude dejarlo.
La segunda foto? Nada... sólo que me gusta