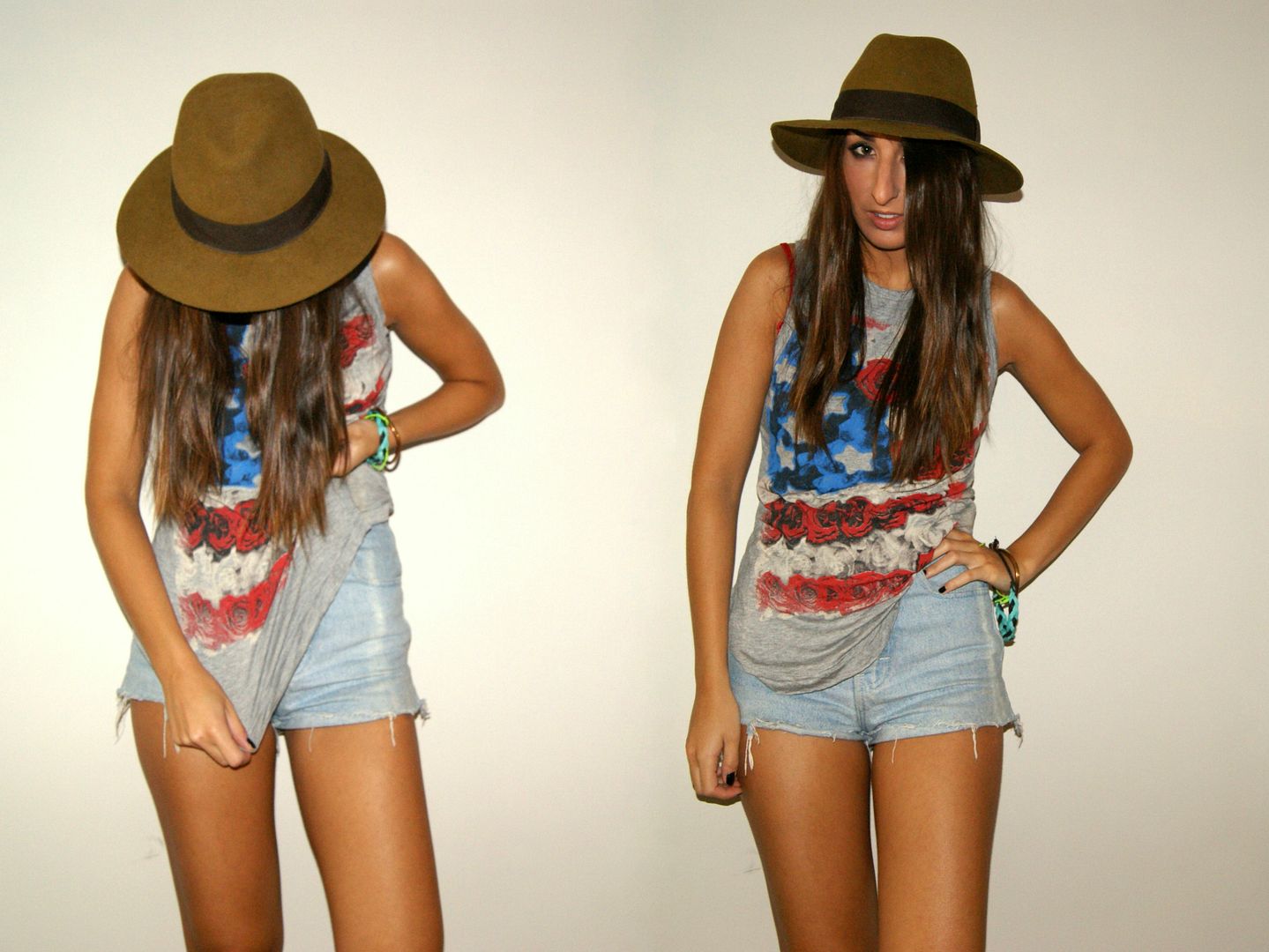 New caro
top (gifted), DIY/vintage cutoffs, Indiana Jones hat
Some days ago I received this nice top from
New Caro
, I really love the fact that the flag is make by roses, pretty cool, not the classic USA flag. When I saw it, this outfit came to my mind, but unfortunately I still couldn't wear it out from home (crappy weather remember?) People who know me, also know that I can't wait to try new stuff, so that's a martyrdom for me!
Hace unos días recibí este top gracias a
New Caro
, me encanta, y sobre todo el hecho de que la bandera esté formada por rosas, no es la típica camiseta americana. Cuando la vi, este fue el primer outfit que me vino a la cabeza, pero por desgracia todavía no he podido llevarlo fuera de casa (por el tiempo asqueroso, os acordais?) Los que me conocen, saben que odio tener que esperar para estrenar algo, así que esto es un martirio!
Para todas las que os guste el estilo navy, os recomiendo que echeis un vistazo en la web de
New Caro
, encontrareis cosas que estoy segura de que os encantarán,
click aquí
.