Follow my blog with Bloglovin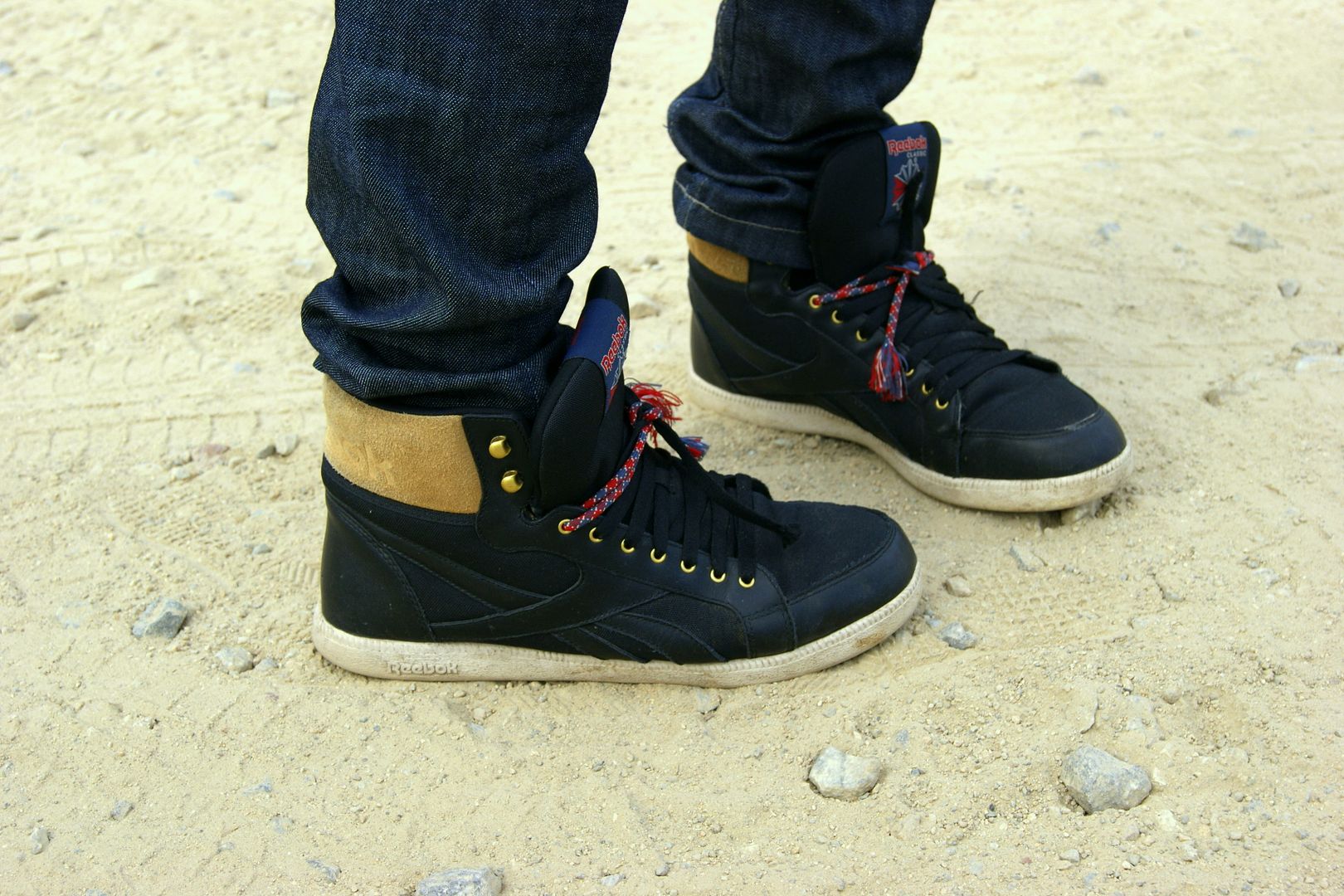 Zara pants, leather jacket, top, Asos bracelet, old Zara shoes, Reebok trainers
I'm wearing these old Zara heels a lot lately, doesn't go really good with that ground, but they went well with the entire outfit. I wore the it-seems-pink version on these pants here, guess it's the second time I wear them since I bought them...
Loving these A's trainers, even more when he wears them with blazer, very a la Kanye West.
Ultimamente me pongo un montón estos zapatos de Zara, no van muy bien con este suelo... pero sí con el resto del outfit.
La versión parece-rosa de estos pantalones los llevó aquí, creo que es la segunda vez que me los pongo desde que los compré.
Me encantan estas zapatillas de A, y aun mas cuando se las pone con un blazer, muy a lo Kanye West.