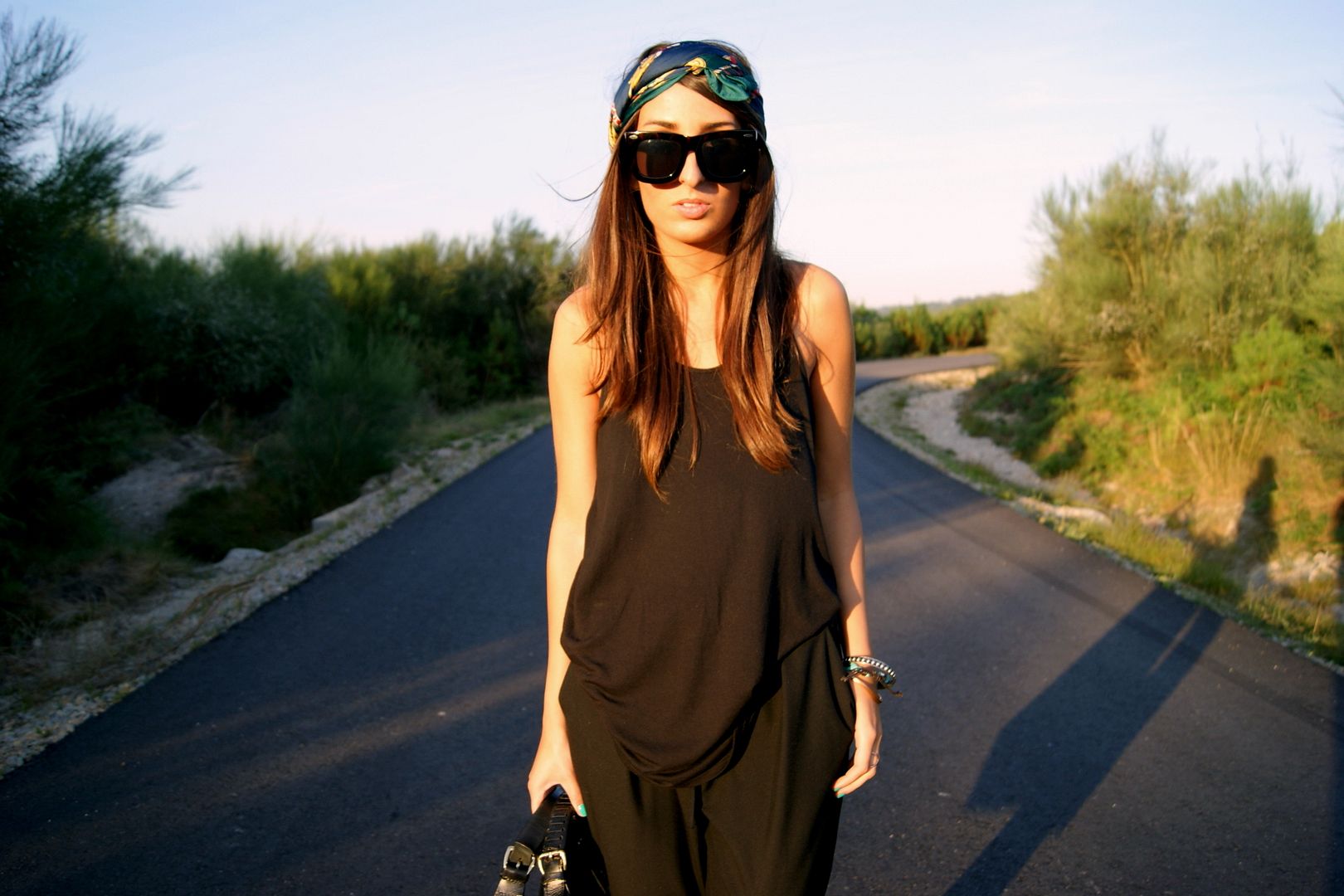 Vintage silk scarf from my grandma, Zara top, pants, leather bag, flea market shoes,
80's Purple
sunglasses
I tried something different that day.
A sober outfit that just adding a silk scarf turns into boho, at least that's my opinion, what's yours?
Esto es algo diferente para mi.
Un outfit sobrio que se vuelve boho añadiendo un simple pañuelo, al menos esa es mi opinión, la vuestra?