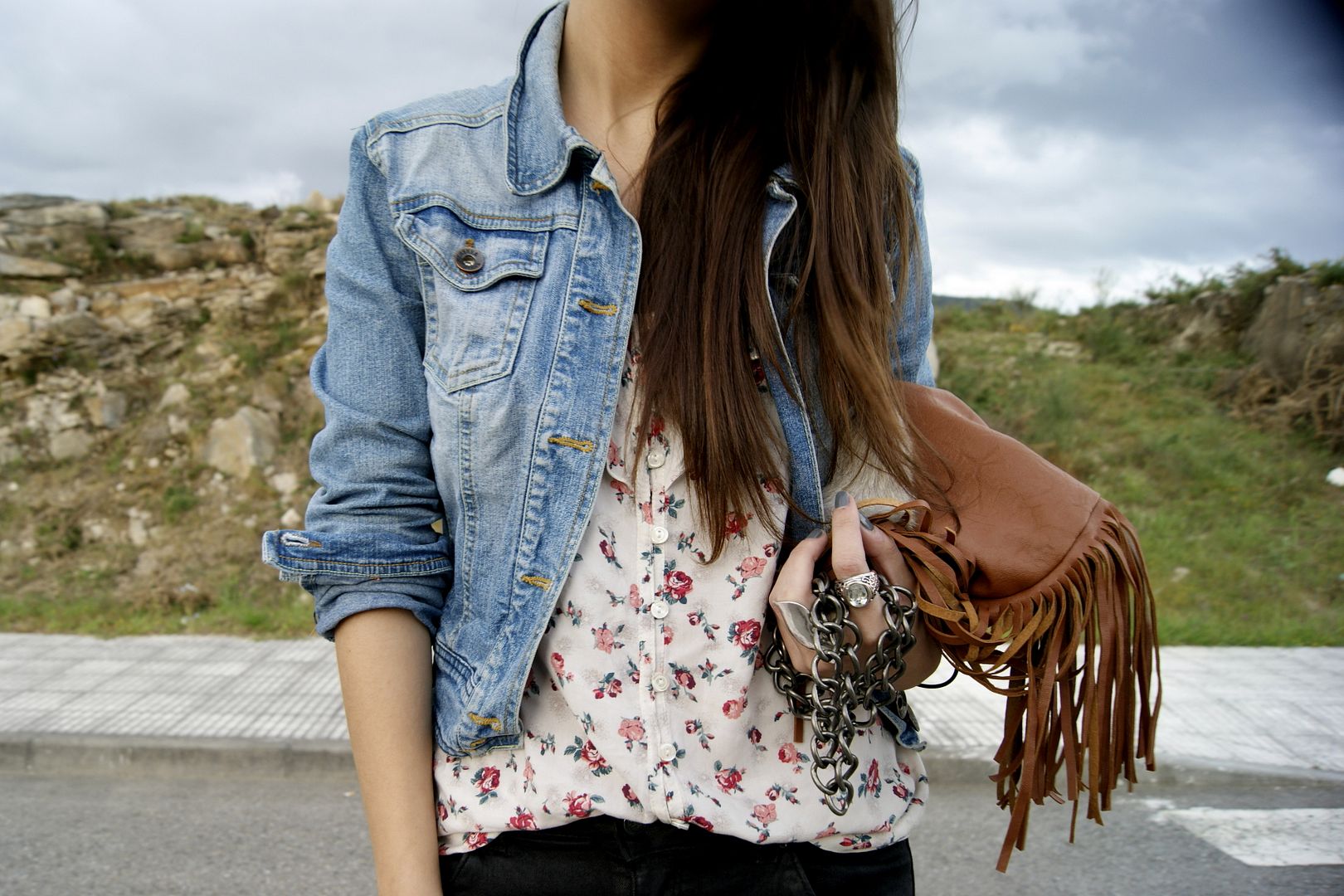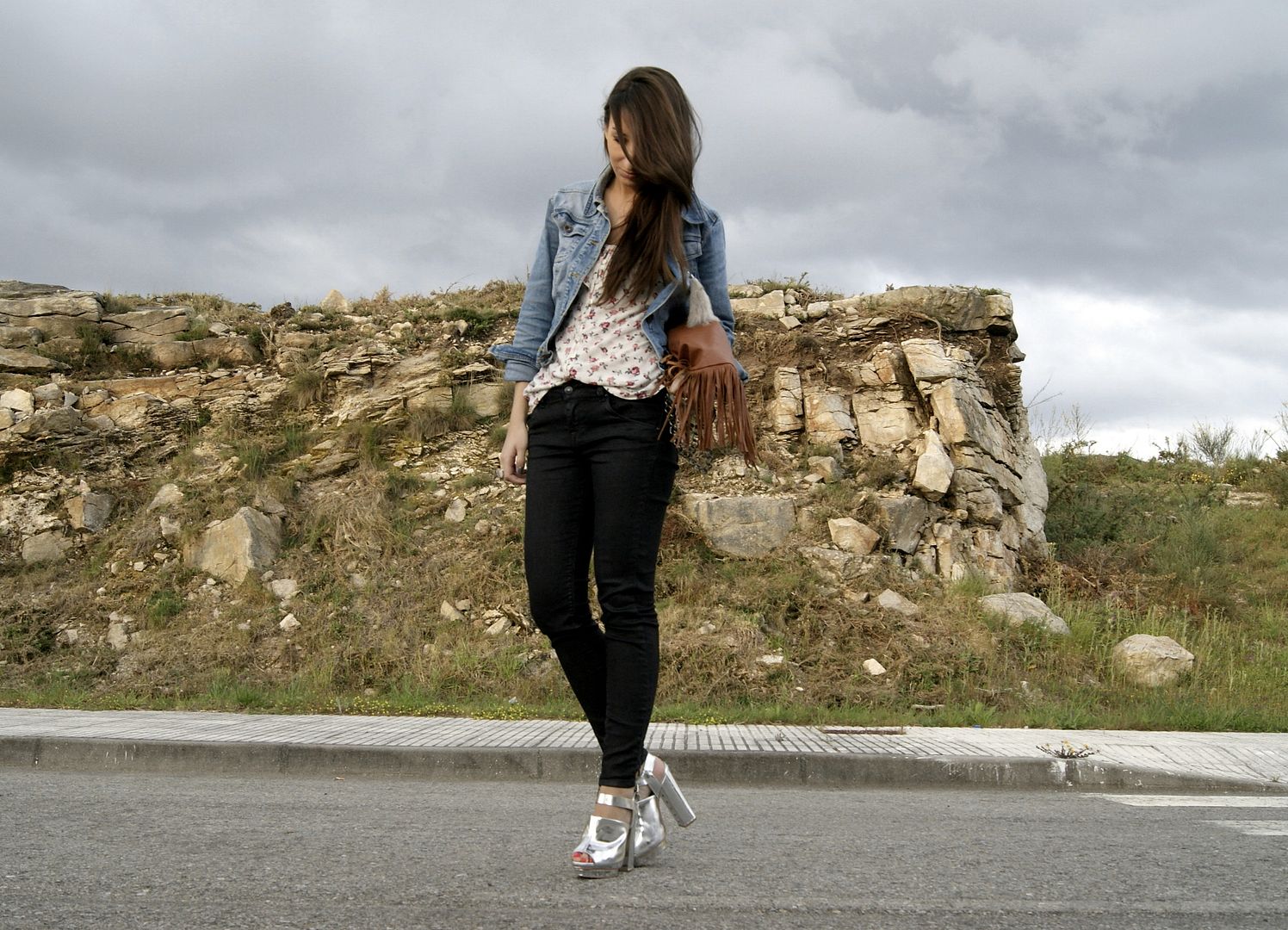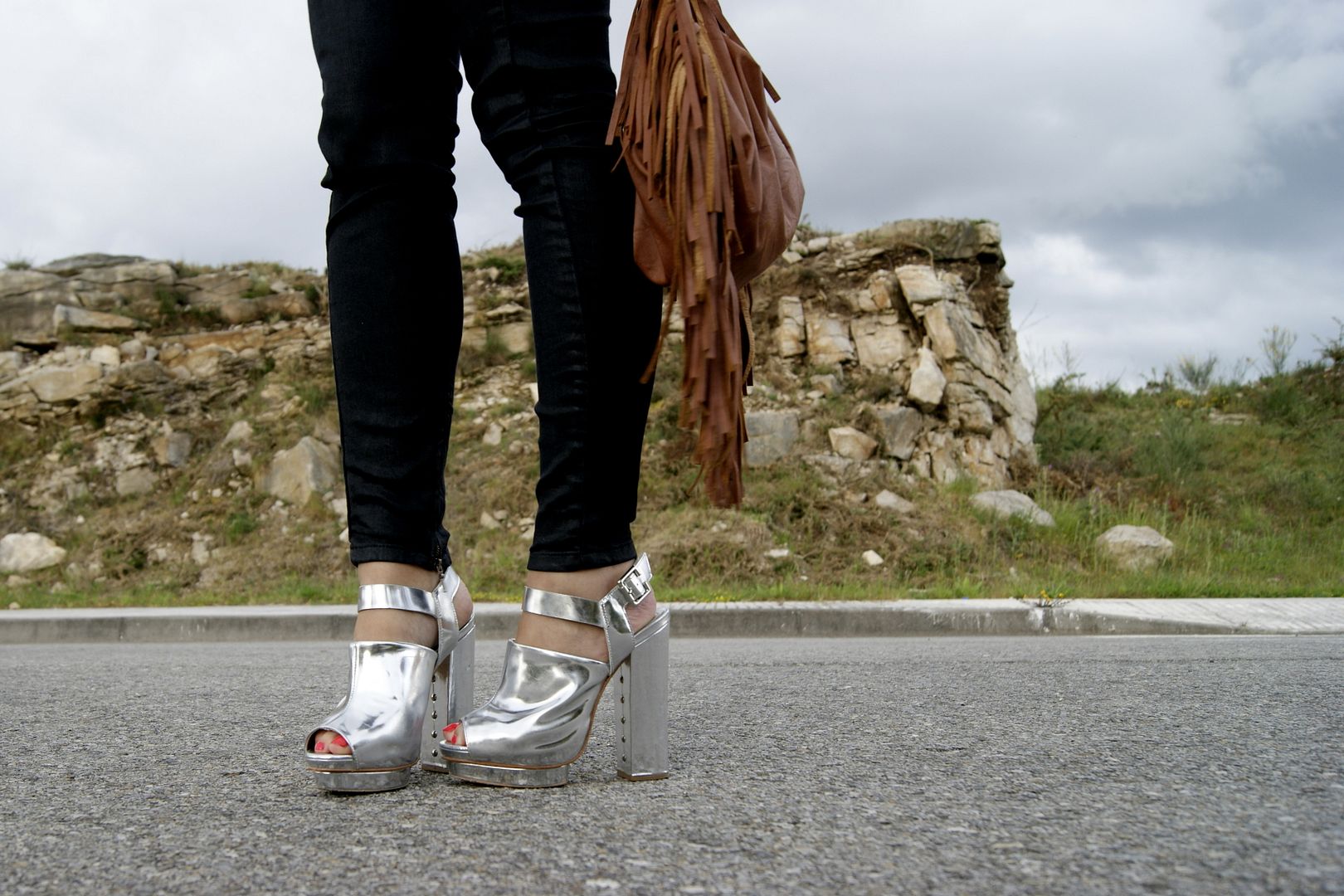 Zara pants, Berskha denim jacket, Topshop heels, old Zara top, Blanco fringe bag
These are the first ten free minutes I've got to blogging since yesterday morning. I'm running out and about during all the day and trying to study in every break I find, the blog right now it's not a priority. More even now, that my camera doesn't work well... No camera, no blackberry, that's hell.
One more time I gotta run :s Hope see you soon! Thank you so much for supporting, you're awesome! Millions of kisses! Happy weekend!
Estos son los primeros diez minutos libres que tengo para el blog desde ayer a la mañana. Llevo dos días corriendo de aquí para allá intentando estudiar en cada hueco que encuentro, y sinceramente, el blog ahora mismo no es una prioridad. Más ahora que mi cámara está estropeada... Sin cámara, sin blackberry, esto es un castigo!
Una vez más, me voy pitando :s Espero veros pronto! Muchisimas gracias por vuestro apoyo, sois increibles! Gracias! Un millón de besos! Buen finde!