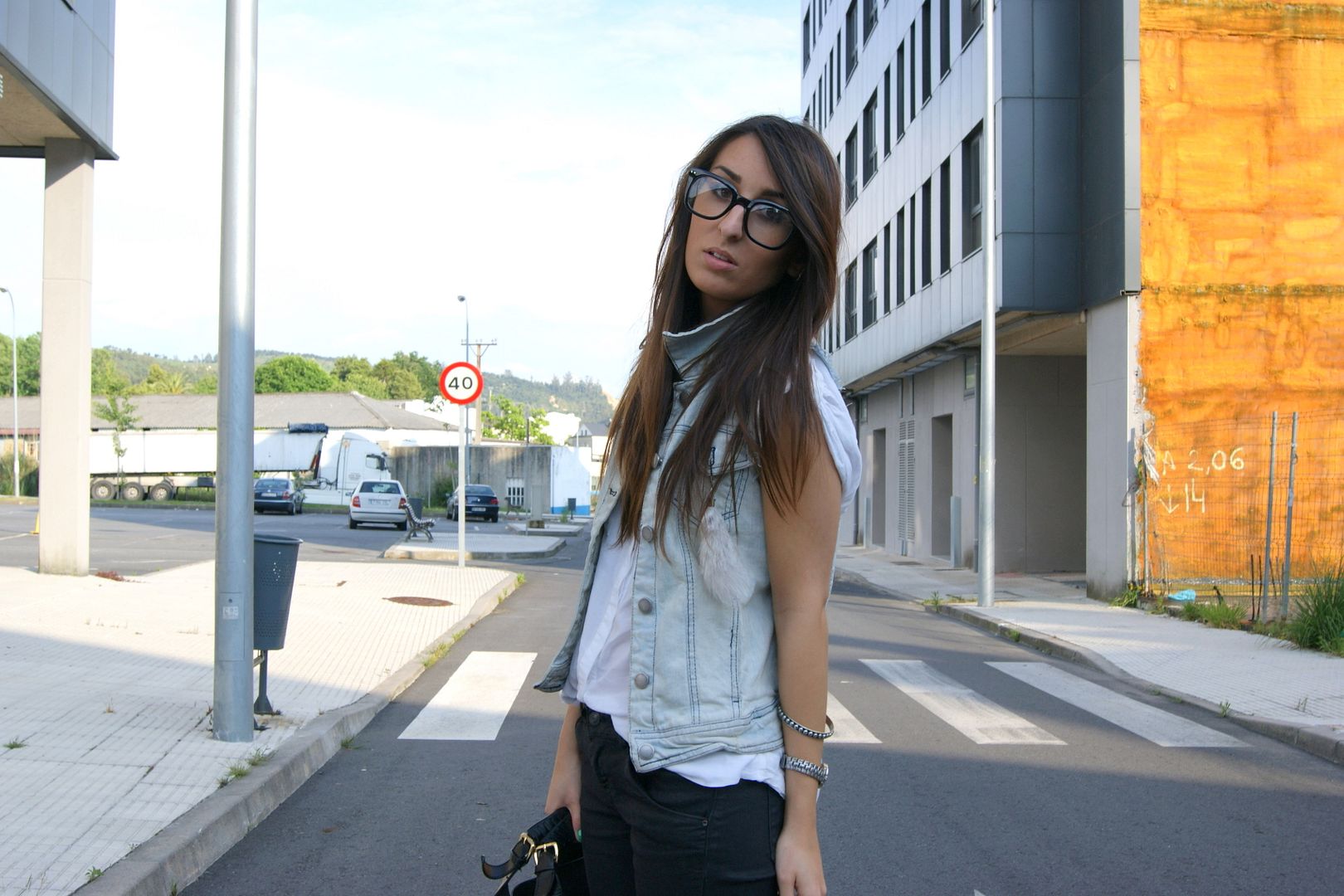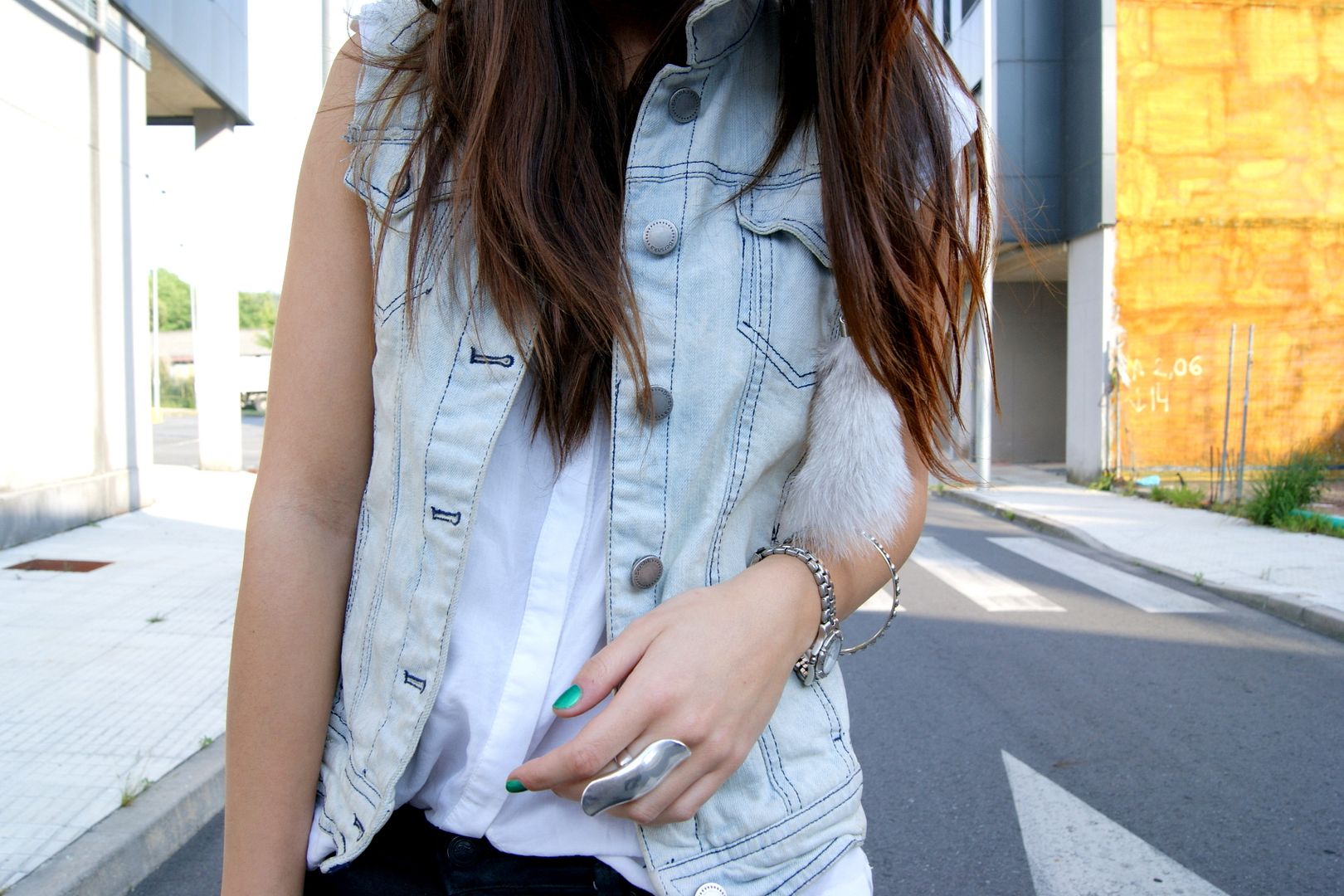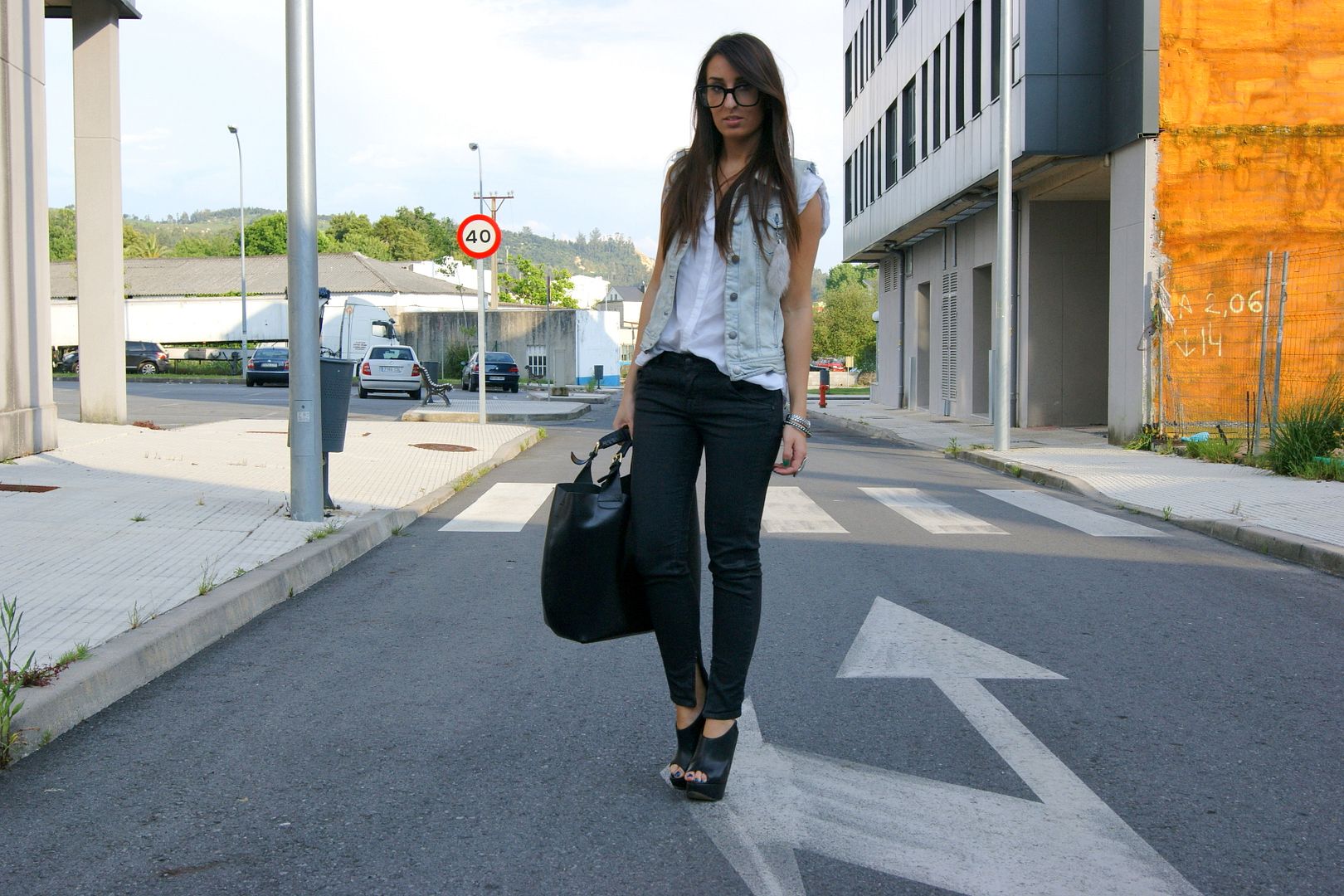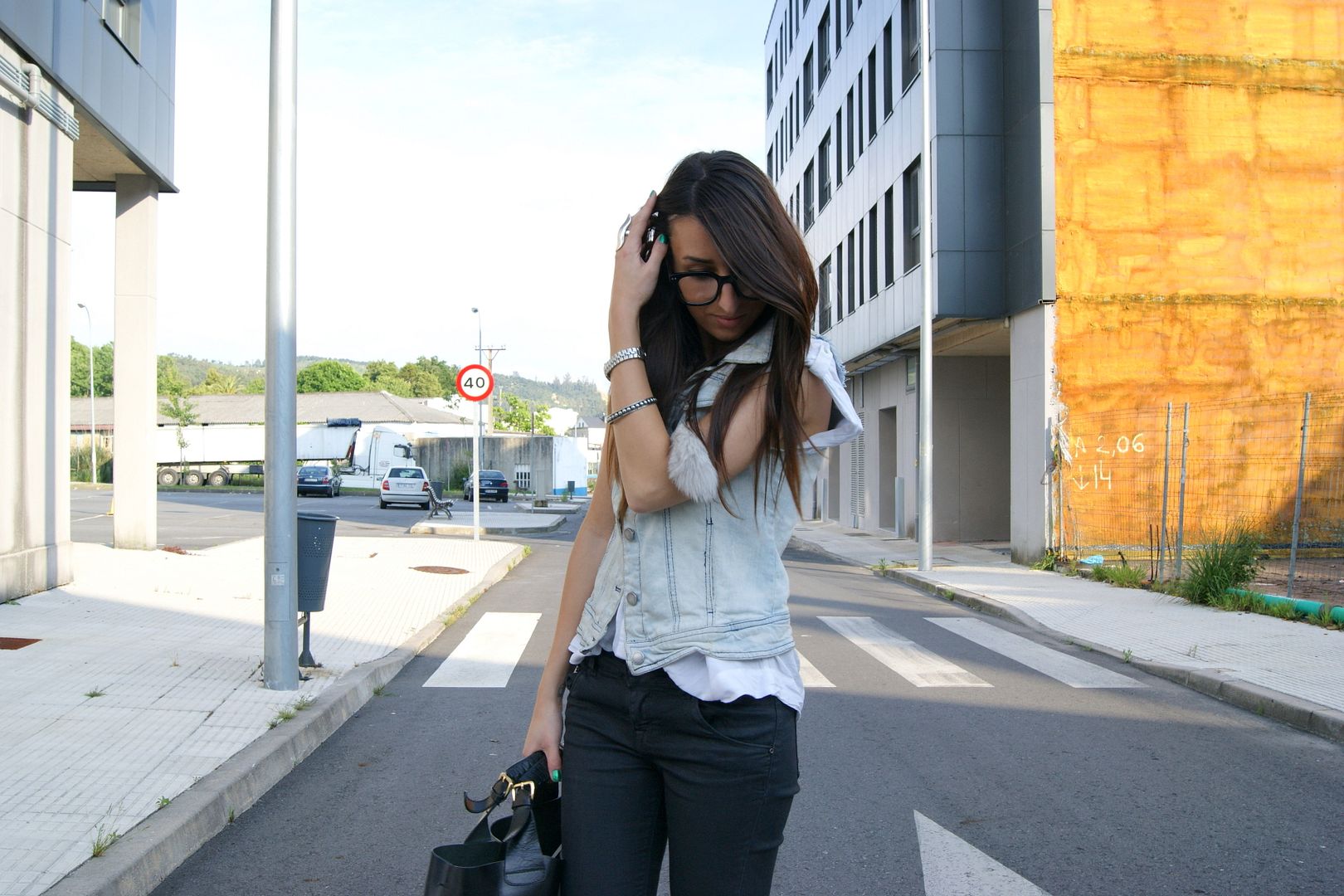 DIY vest, Zara trousers, leather bag, shirt, 80's Purple clear lens, Asos wedges
So happy now that I can walk thru the street and recognize people's faces, perfect too for the loooong evening of study I'm going to start just finish the post.
Kiss your moms and enjoy the Sunday!
Que contenta ahora que distingo las caras de la gente por la calle, perfectas también para la laaarga tarde estudio que empezará nada mas terminar este post.
Dadle un beso a vuestras mamis y disfrutad del domingo!