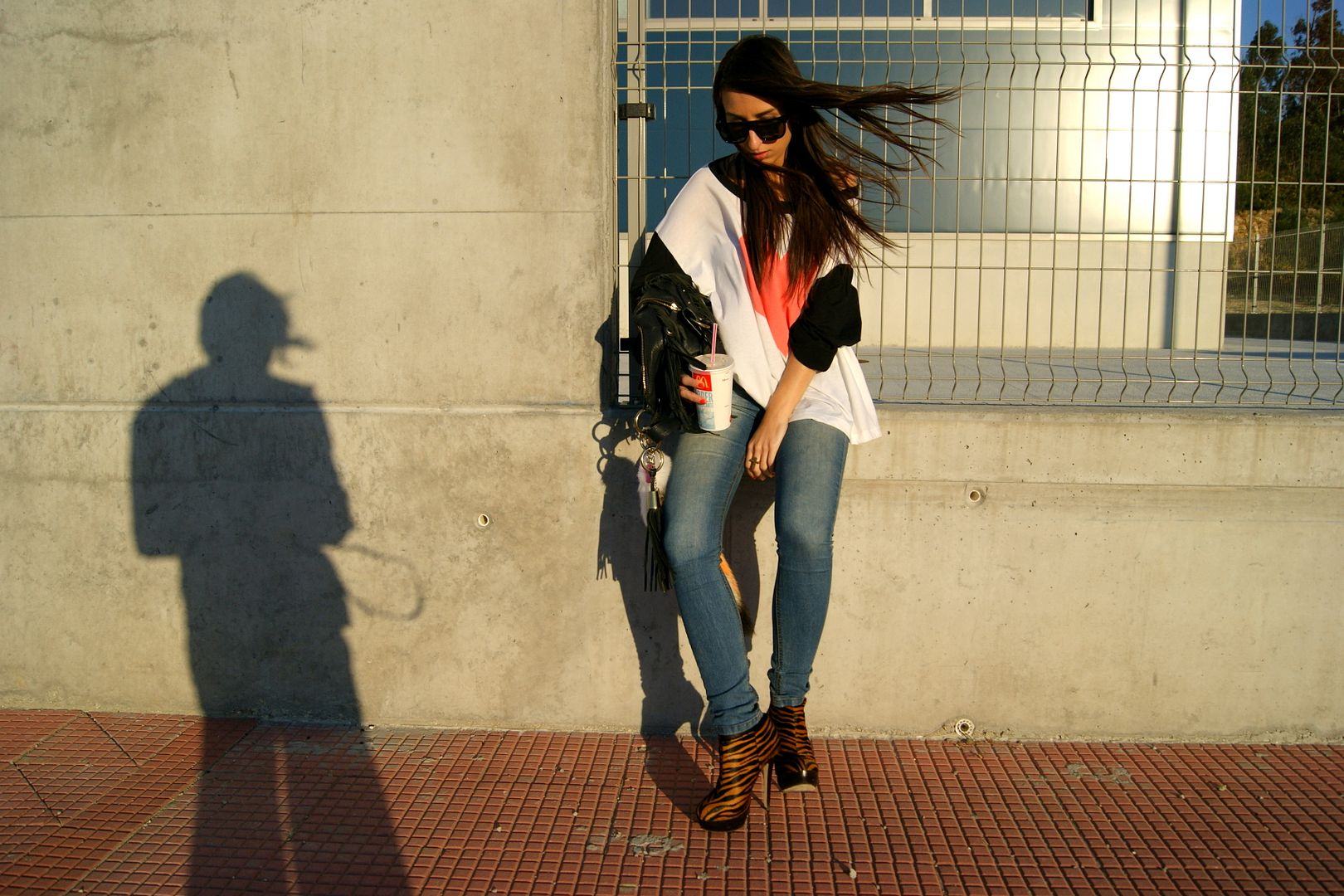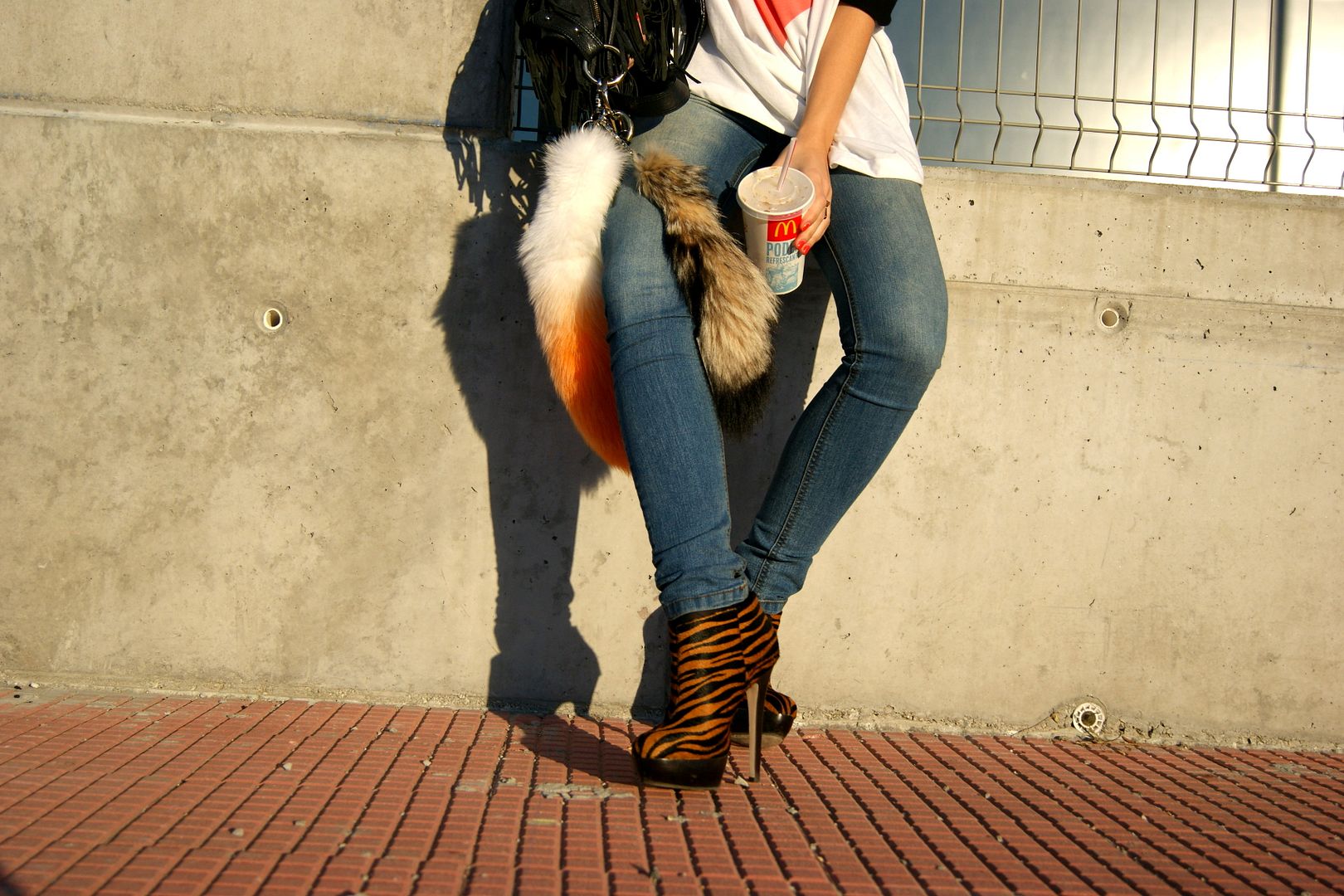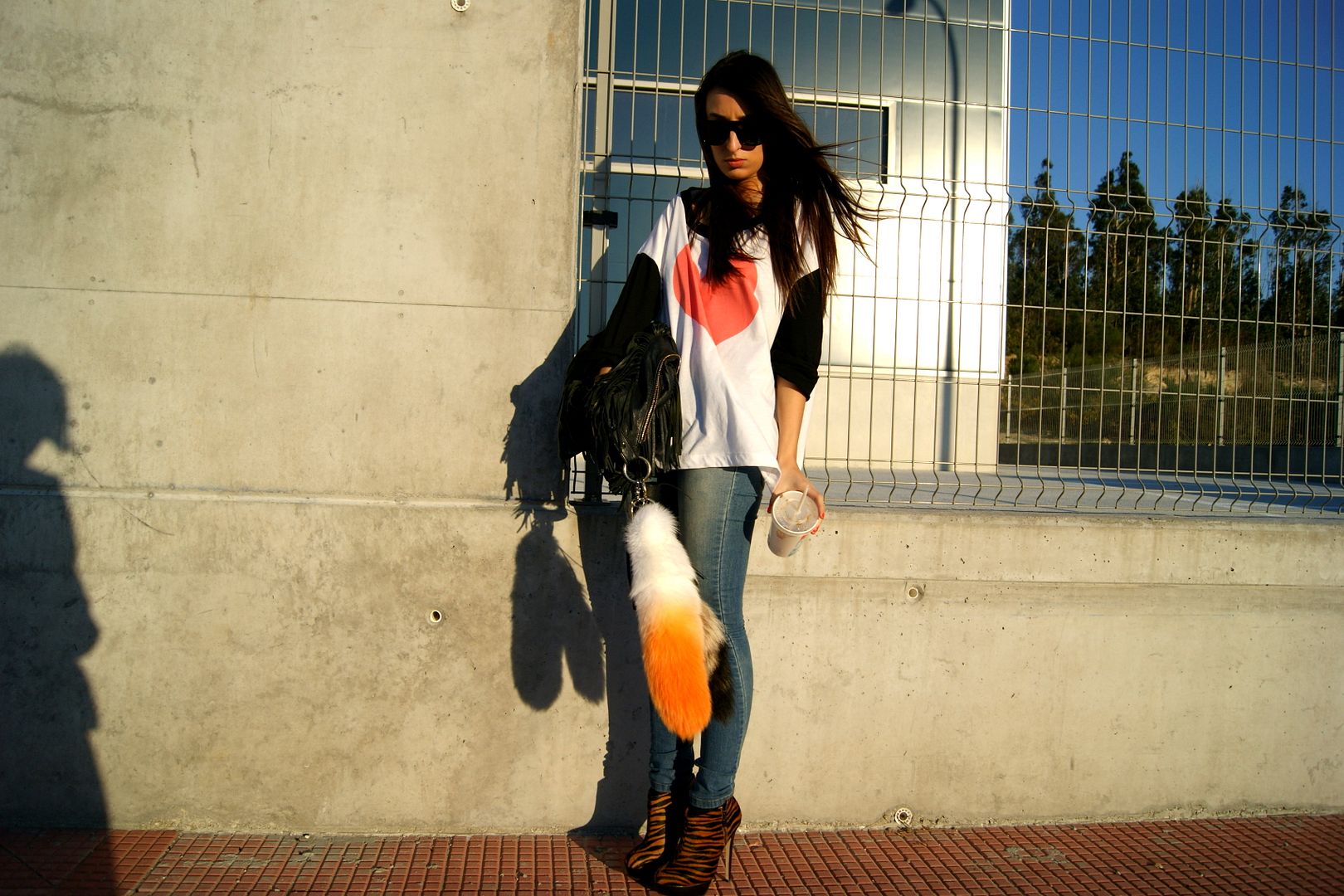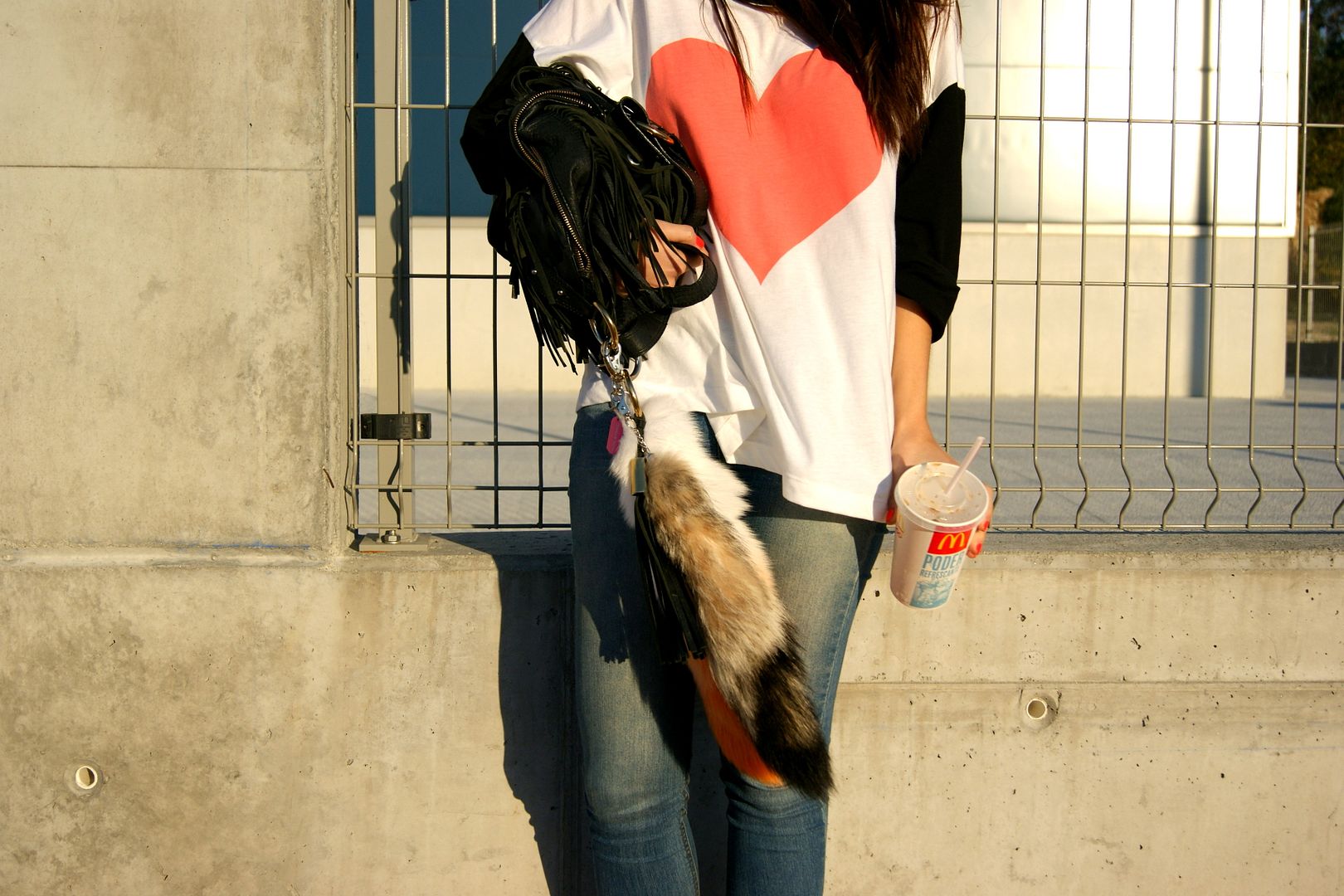 Zara jeans,
Asos
boots, Zara fringe bag,
80s Purple
sunglasses,
Dolls Kill
foxtail, Little fox shirt via
Topshop
Wearing all my current favourites in one: zebra heels, Little Fox shirt and
Dolls Kill
foxtail (Don't forget join the
GIVEAWAY
to get one like this!)
When I like something I can't stop wear it, sometimes is a jacket, a pair of boots or a bag, and doesn't have to be necessary a recent purchase. Lately I'm obsessed with the fringe bag with the two tails...

Todos mis favoritos en uno: botines de zebra, Little Fox camiseta y el rabo de Dolls Kill (No os olvideis de participar en el SORTEO para conseguir uno como este!)
Cuango algo me gusta no puedo sacarmelo de encima, a veces es una cazadora, un par de zapatos o un bolso, y tampoco tiene que ser algo nuevo o que acabe de comprar. Ultimamente me pasa con el bolso de flecos y con los dos rabos...