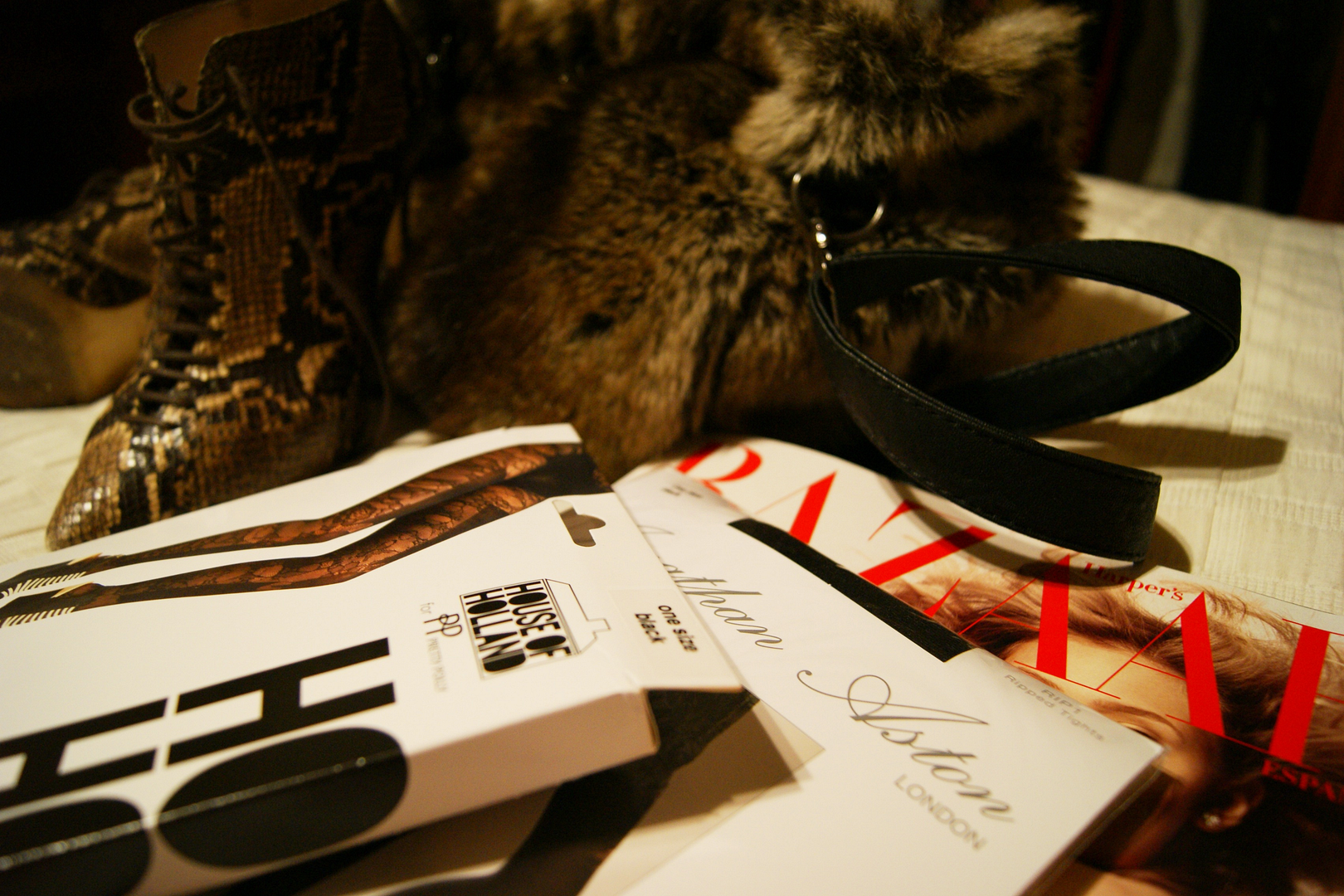 First at all: thank thank thank thank you so so sososo much for all the nice words left in previous outfit post! You're too kind! Luv ya!
Then, show you my Barbie nails (Purple Petal by Revlon, not sure how still paints... Stolen from my mom)
Finally my Henry Holland and Jonathan Aston tights arrived with the sun, no matter, it's sunny one day and rainy the next...
Sweet dreams guys! Talk to you tomorrow!