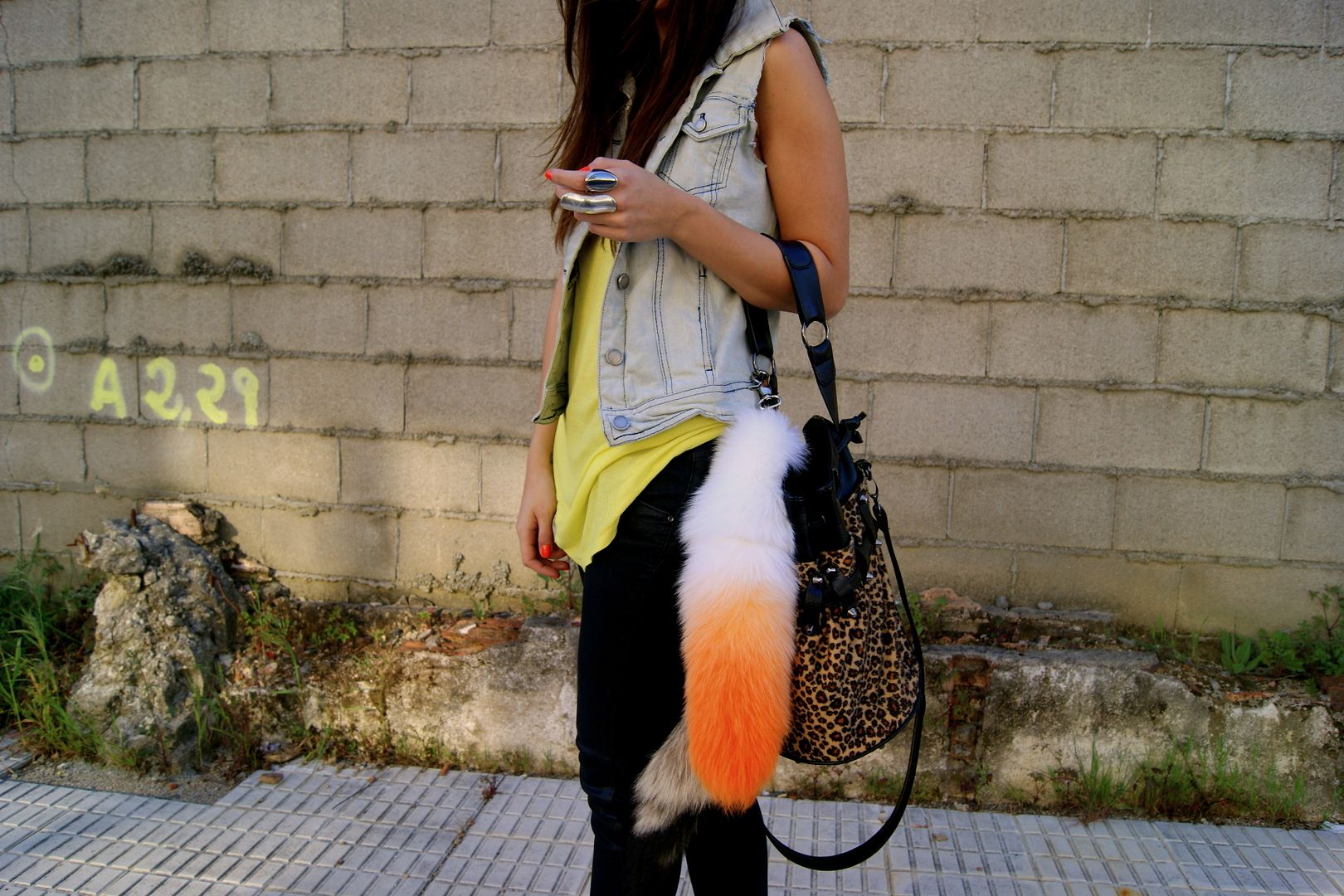 One of these outfits I worn and I feel it goes totally with my style.
Tired of searching a nice denim vest I decided pick the scissors and a bleached jacket that I don't usually wear it too much.
About the bag, I bought it via YesStyle, ok quality, the shipment costs are about 20€. I ordered two bags but one of them were out of stock till no idea so they sent me only this one with no postage, truly kind. In my opinion is a good site to buy.
Algo que me puse y note que totalmente iba con mi estilo.
Aburrida de buscar un chaleco vaquero decidí pillar las tijeras y una cazadora que no solía poner mucho.
En cuanto al bolso, lo compré en YesStyle, bien la calidad, los portes son sobre 20€. Pedí dos bolsos y uno de ellos estaba fuera de stock hasta no saben cuando, me enviaron este y sin gastos de envío, la verdad es que fueron muy amables. En mi opinión, es un buen site para comprar.