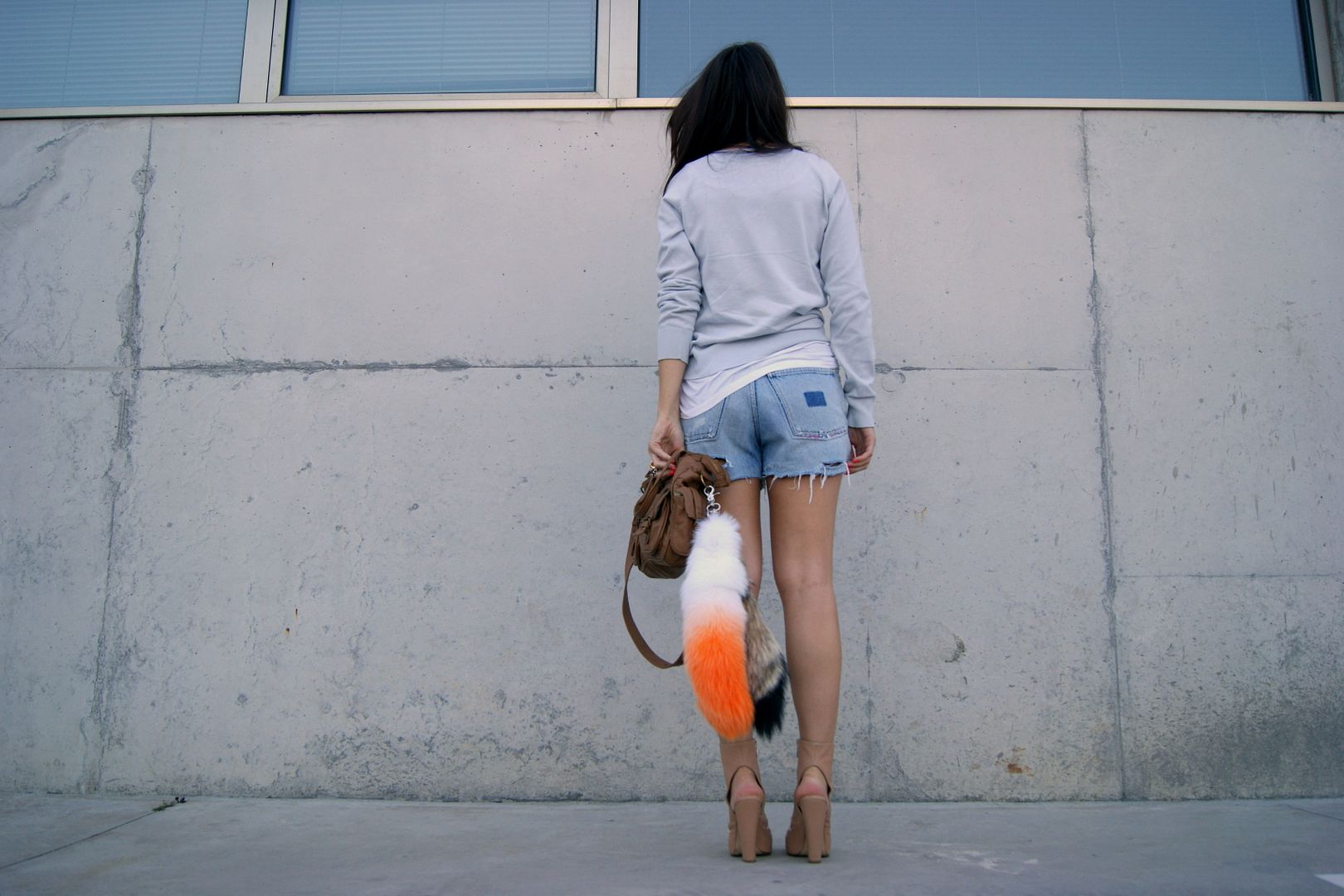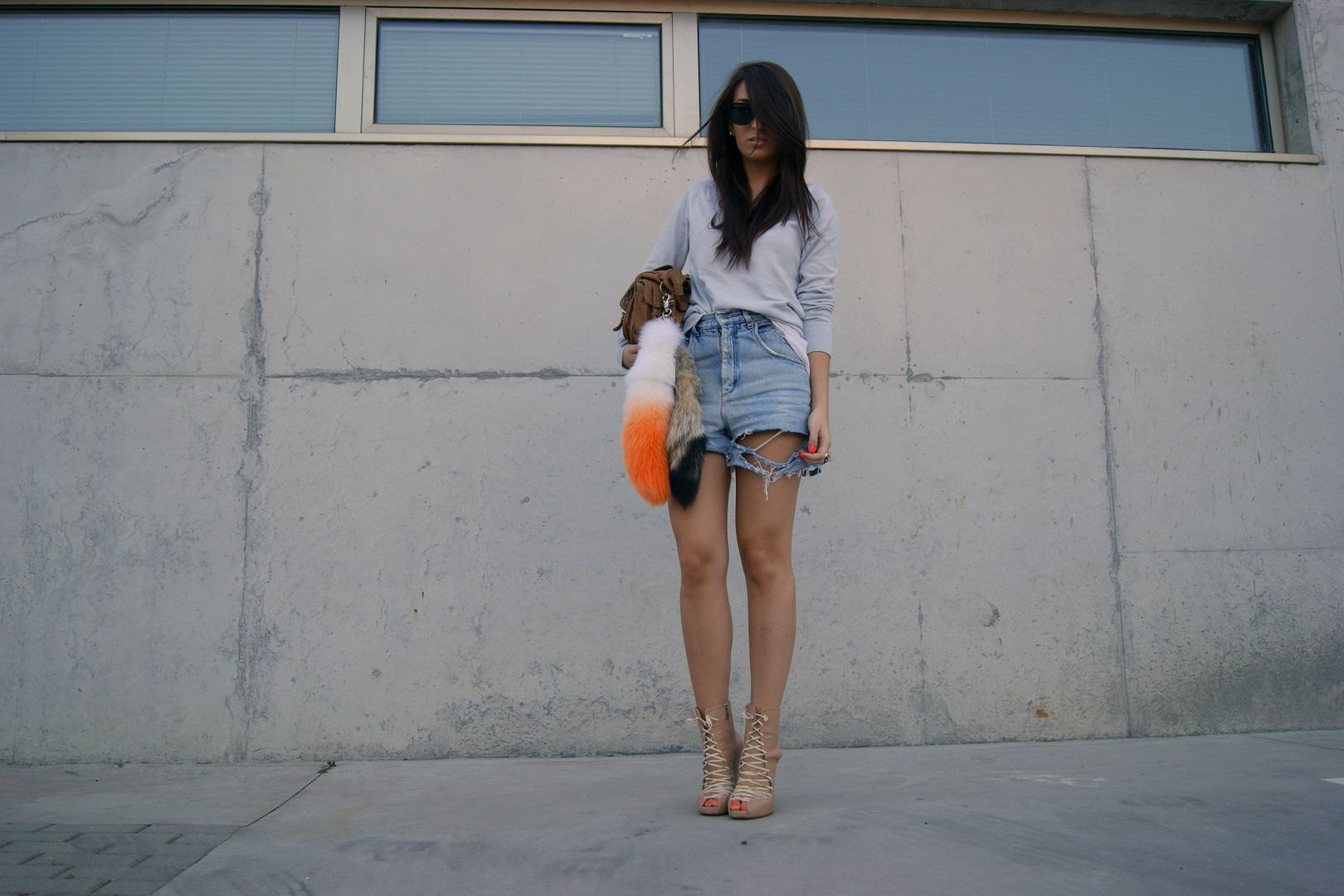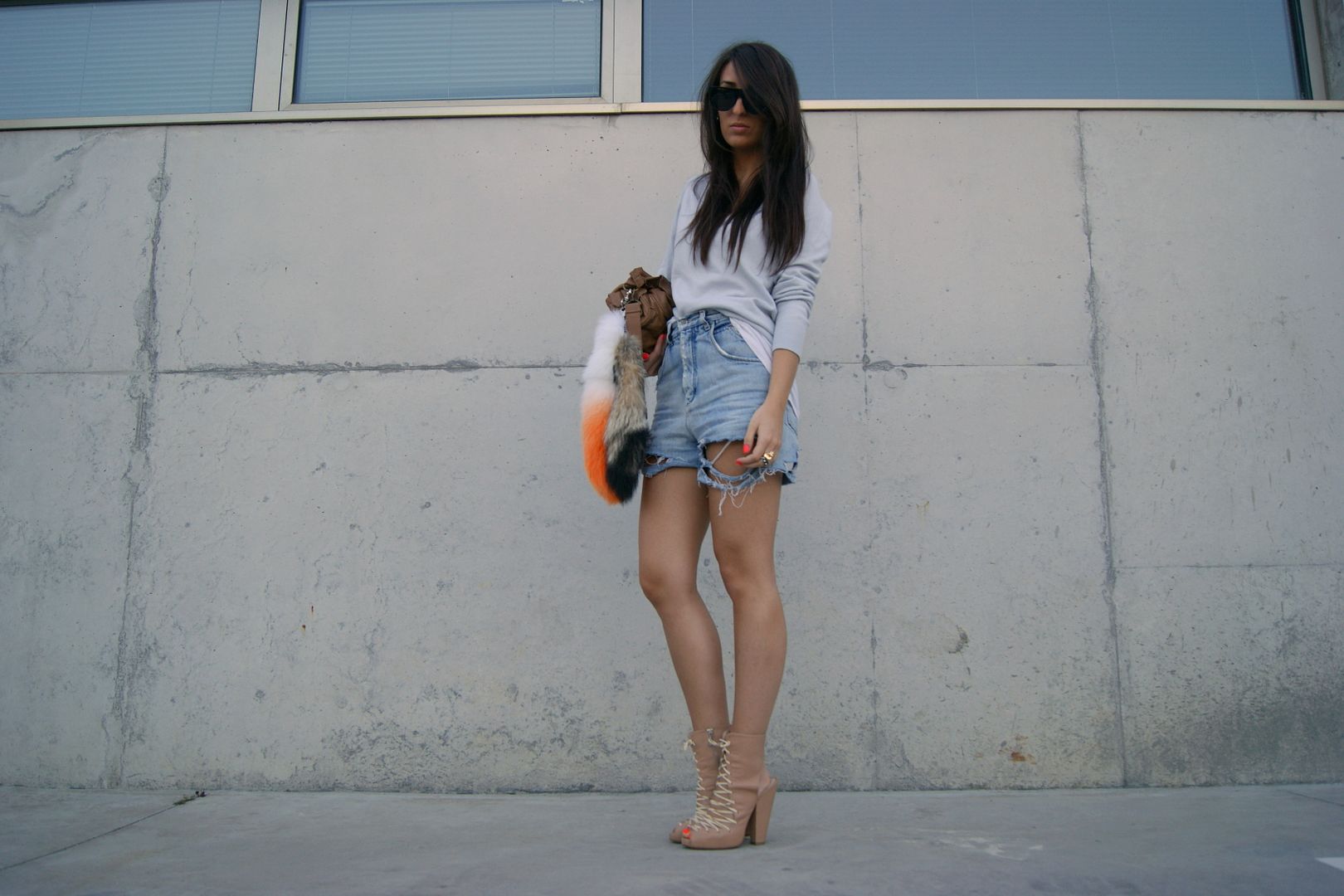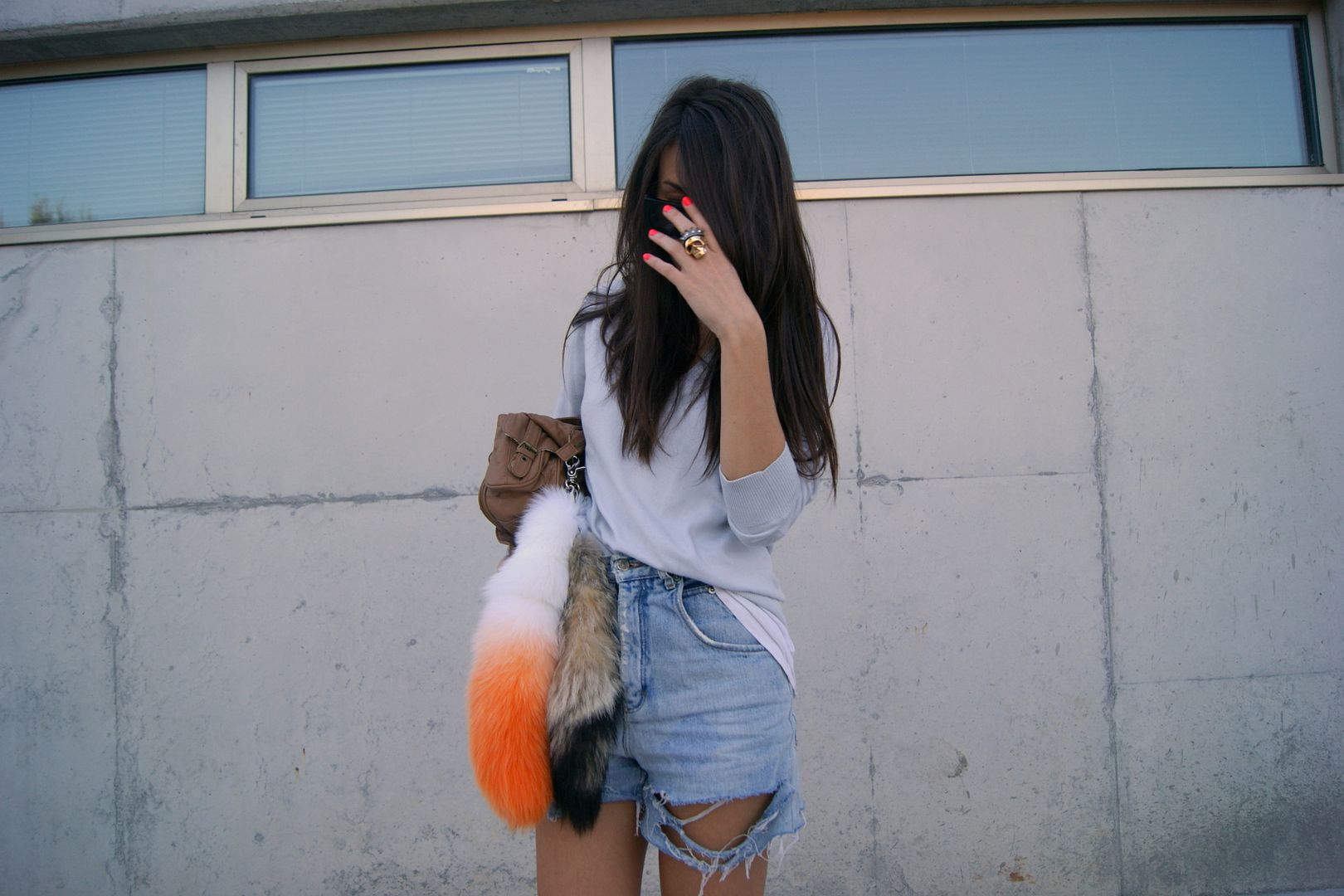 DIY/vintage cutoffs, Zara shoes, sweater, Str bag, Topshop ring, Dolls Kill fox tail
How is going on my friends? I need a napping asap, it's being a stupid day...
Here I leave you an outfit from the weekend. Love this weather (but without this crazy wind) it's so easy get dressed, a pair of shorts with a sweater and you don't need more.
Ah! About the nailpolish is "Pink Punk" by
Models Own
I've got lot of varnishes from here, they've got an infinite selection of cool colours and really cheap.
Como llevais el día chicos? Yo necesito una siesta con urgencia, está siendo un día asqueroso...
Aquí os dejo un outfit del fin de semana. Me encanta este tiempo (pero sin el viento loco) es super fácil vestirse, con unos shorts y un jersey ya no necesitas más.
Ah! El esmalte de uñas es "Pink Punk" de
Models Own
tengo un montón de esmaltes de aquí, tienen una selección de colores infinita, y super baratos.
No os olvideis de participar en el SORTEO!