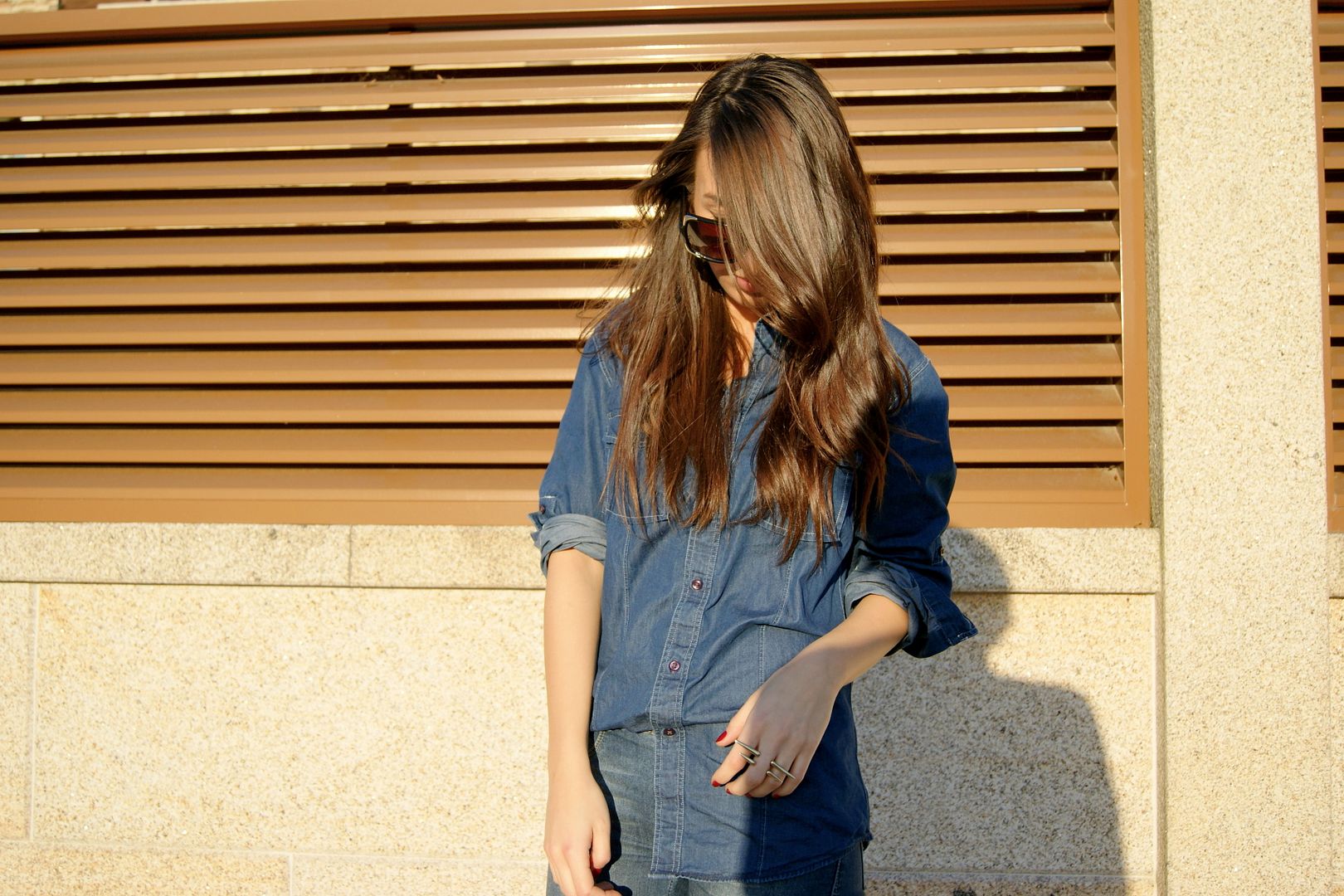 Zara jeans, denim shirt (from man section), Topshop heels, Asos ring, Chloe sunglasses
Morrrning Morrning! So early for a Sunday but it's sunny outside! Morning between books and evening in the pool, it seems a good plan. Happy Sunday!
Buenos diiias! Es muy temprano para un domingo pero hace sol fuera! La mañana entre libros y la tarde en la piscina, creo ques es un buen plan. Feliz Domingo!