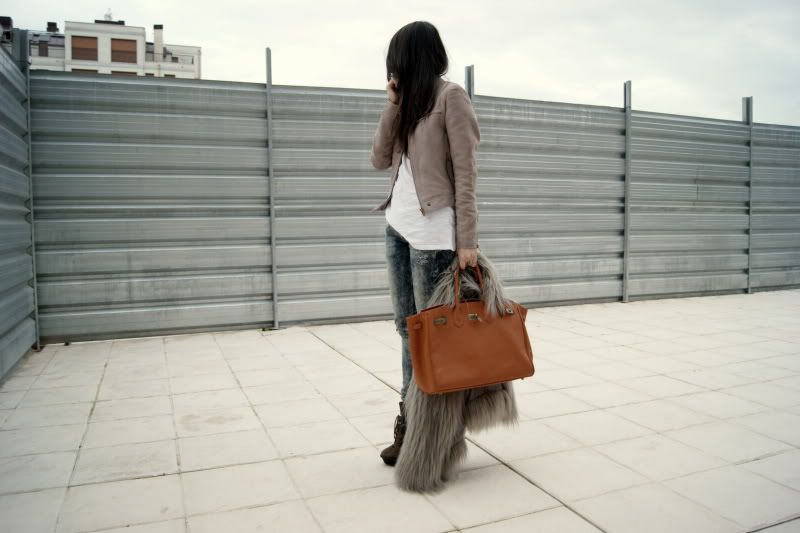 Zara jacker, faux fur coat,
Asos
ring,
Aldo
boots, H&M t-shirt, Bershka bleached jeans

I didn't noticed before, more than 500 posts! I understand if you tell me you're boring of me! :) For all those who do not, here I leave you one more outfit, hoping you like it! Thank you so so much for come every day people, you're great, soooo great!
Ah! For all those asked, the skirt in previous post is from past season, from the new year's eve collection.

No me había dado de cuenta antes, más de 500 posts! Lo entenderé si decís que estais aburridos de mi! :) Para todos los que no, aquí os dejo un outfit más, esperando que os guste! Muchisisisimas gracias por visitarme cada día, sois estupendos, de verdad!
Ah! Para todas las que preguntasteis, la falda del anterior post es de la pasada temporada, de la colección para Noche Vieja.