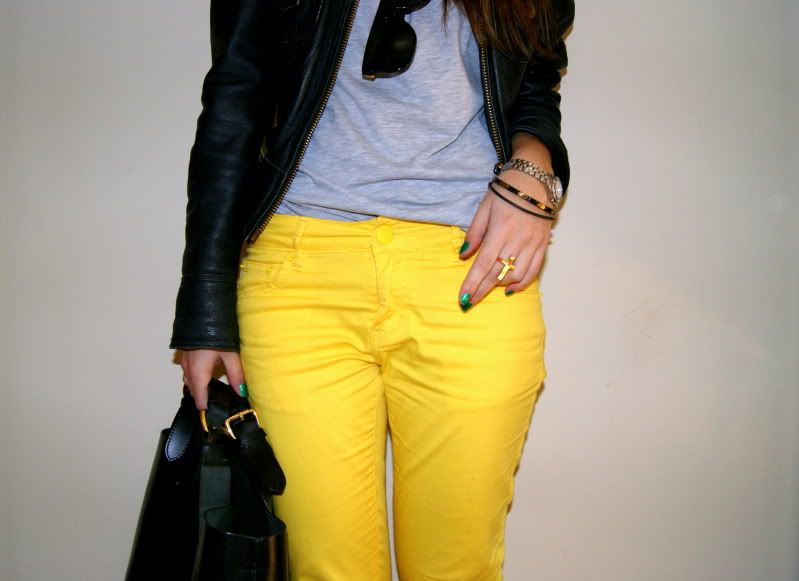 Zara pants, leather jacket, bag,
80s Purple
sunglasses, H&M tee,
Asos
ring
Another version on this, almost the same outfit, but I found it a decent hiatus to a no-alarm-ring morning moment. More to come...
Una versión de este, casi son el mismo, pero me pareció una solución decente a una mañana de no sonó el despertador. Más pronto...