A good day to show you -finally- the answers to all your questions… I did two parts, this one, about personal stuff, the second will be about blogging and fashion.
Thank you so much for all the support and for joined it! I tried to do my best, hope you enjoy it!

Es un buen día para dar contestación a todas vuestras preguntas… Están en dos partes, la primera más personal, y la segunda acerca del blog y moda.
Muchisimas gracias por vuestro apoyo y por participar! Intenté hacerlo lo mejor que pude, espero que os guste!


Why LA?
Por qué LA?
Because it's my name :)
Porque es mi nombre :)
What's your name?
Cual es tu nombre?
Olaya

What's your height and weight?
Peso y altura?
I'm 1.65m (5.3ft more or less) and don't know my exact weight, can tell you I'm a size 34-36.
Mido 1.65m y no sé mi peso exacto, puedo deciros que uso una 34-36.



Do you have sibblings?
Tienes hermanos/as?
Yes, one younger and prettier :)
Sí, una más pequeña y mucho más guapa :)
Where do you live? Do you live near the beach? House or flat?
Dónde vives? Vives cerca de la playa? Casa o piso?
I live in a house in a town near Pontevedra, in the north of Spain. And yes, I've got the beach close.
Vivo en una casa en una ciudad cerca de Pontevedra, en el norte de España. Y sí, tengo la playa cerquita.
I'm curious about what do you study or where do you work?
Tengo curiosidad por saber qué estudias o donde trabajas?
I work and study. I did a Marketing deegre and now I'm doing Business Marketing specialty while I'm working in my father's company doing all the office work.
Estudio y trabajo. Hice Marketing y ahora estudio Empresariales con especialidad en Marketing mientras trabajo en la empresa de mi padre, llevo todo el trabajo de la oficina.
What's your target?
Cual es tu meta?
Have a work related with fashion, working in marketing department for any brand, or something like that; or maybe become a stylist, well.. that's a dream not a target.
Trabajar en algo relacionado con la moda, llevar el marketing de alguna marca, o algo así; o quizás convertirme en estilista, bueno… eso es un sueño no una meta.
What kind of music do you like?
Qué tipo de música te gusta?
I've got Britney Spears between Korn and NoFx, Lady Gaga next to Incubus and Millencolin, and The Used by Robyn and Lykke Li.
Tengo a Britney Spears entre Korn y NoFx, Lady Gaga al lado de Incubus y Millencolin y a The Used cerca de Robyn y Lykke Li.
Did you never think about a nosejob?
Nunca pensaste en operarte la nariz?
Of course I did! When I was 15 years old I was so sure that when I turned 18 I would do it, now I'm 24… and I'm happy, I'm not worry about it right now.
Por supuesto! Con 15 años tenía clarísimo que cuando cumpliese los 18 lo haría, ahora con 24… estoy feliz, es algo que no me preocupa ahora mismo.


That's your natural hair colour?
Este es tu color de pelo natural?
Yes… I was blonde, red and a mix of both and finally I decided back to my natural brown.
Sí… he sido rubia, media pelirroja y una mezcla de ambos y al final decidí volver a mi marrón natural.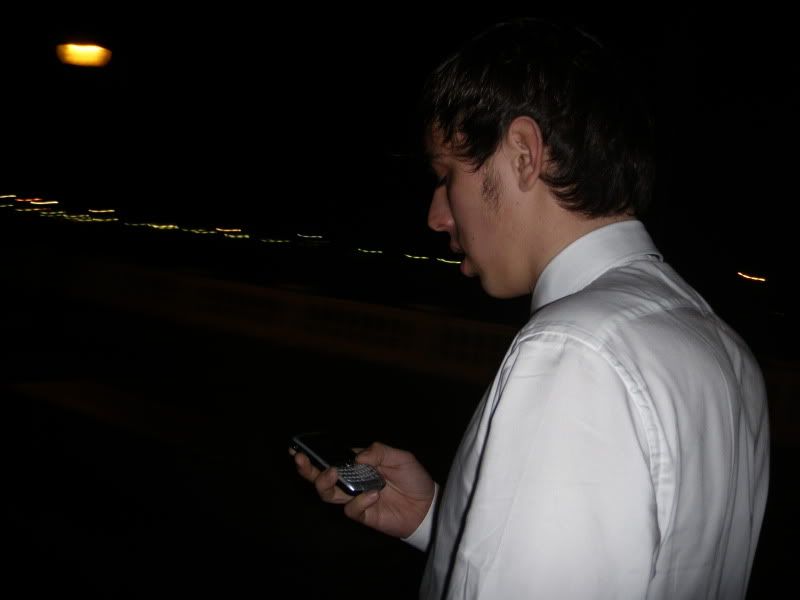 When did you start with your boyfriend? And how did you meet him?
Cuando empezaste con tu novio? Y como os conocisteis?
I started with A exactly three years and almost six months ago, he was a friend's friend… you can imagine the end
Empecé con A exactamente hace tres años y casi seis meses, era un amigo de un amigo…. ya os podeis imaginas como acabó la historia
How old is your boyfriend?
Cuantos años tiene tu novio?
He's 23 years old, I'm almost a year older than him… and he loves it
Tiene 23 años, soy casi un año mayor que él… y le encanta
Why do you never say your boyfriend's name?
Por qué no dices nunca el nombre de tu novio?
Because I use to call him A… for me, that's his name.
Porque suelo llamarle A… para mi, ese es su nombre.
Does your boyfriend love going shopping with you? Does he love the fashion?
A tu novio le gusta ir de compras contigo? Le gusta la moda?
Yes and yes. Maybe it's not so fanatic-addicted as I do, but be sure he enjoys Shopping and getting dressed as much as I do.
Sí y sí. Puede que no sea un fanático adicto como yo, pero os aseguro que disfruta comprando y vistiéndose tanto como yo.



Is your boyfriend a professional photographer?
Tu novio es fotógrafo profesional?
It's really good that you have asked that! No he doesn't, he has no idea of photography (like me) but he's doing truly good his job!
Que me hayas preguntado eso es bueno! No, no lo és, no tiene ni idea de fotografía (como yo) pero está haciendo verdaderamente bien su trabajo!
When you think in your future, do you watch you getting marry and with kids?
Cuando piensas en el futuro, te ves casada y con niños?
haha well… yes, I would love getting married and have a baby, maybe two :p and I also would like to be a young mother, but that's something that I don't have in mind right now
jaja a ver… sí, claro que me gustaría casarme y tener niños, puede que dos :p y también me gustaría ser madre joven, pero es algo que ahora mismo no tengo en mente