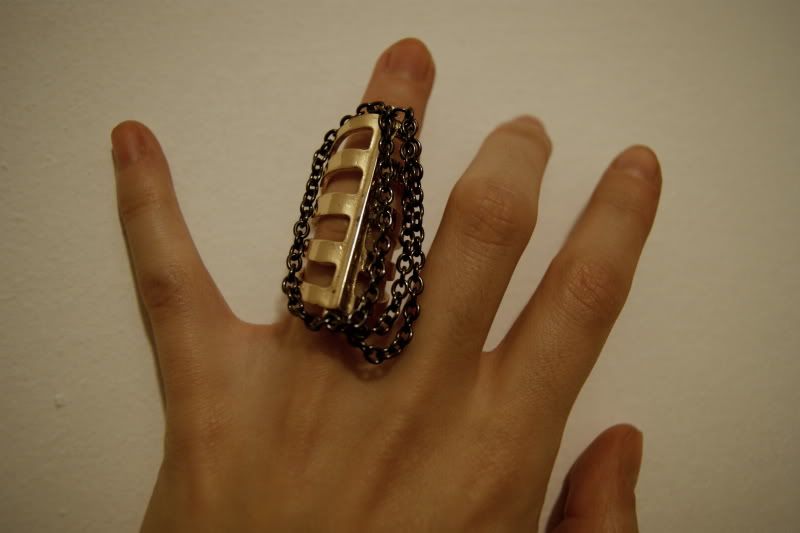 Asos
rings
Here are the rings you asked for! It's funny look how everybody watch you wearing the spiky one...
Now I have to leave you, a new examination will keep me busy till late... See you son guys!
Aquí están los anillos por los que me preguntasteis! Es gracioso ver como te miran con el de los pinchos...
Ahora os tengo que dejar, un nuevo examen me mantendrá ocupada hasta tarde... Os veo pronto!