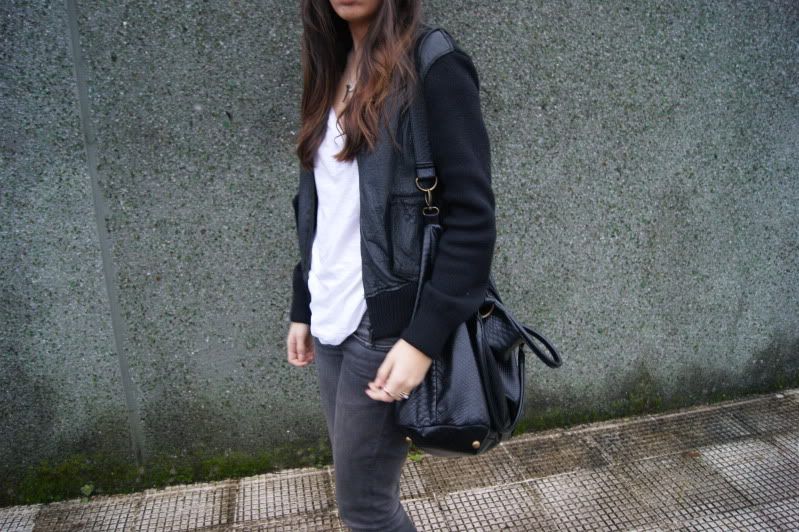 Zara jacket, jeans, shoes, Str bag, H&M t-shirt
I decided wear these old jeans because I thought the cut would look great with the pointy shoes, I like it... but I also remembered because I didn't usually wear them, they don't suit me well at all... The jacket, also old, was the first 'leather' jacket that I bought. I was looking for a classic leather jacket when "they didn't exist" (at least at Zara & co), when I found this one (the leather-er jacket in my country) I couldn't wait to buy it... two days later I found it during sales 70% OFF!!!
Me puse estos viejos vaqueros pensando que el corte del tobillo quedaría bien con estos zapatos, me gusta... pero justo después me acordé porque no solía ponérmelos, no me quedan del todo bien.... La cazadora, también con sus años, fue la primera 'cazadora de cuero' que me compré. Estaba buscando la típica chupa cuando se supone que no existían (al menos en Zara y cia), cuando encontré esta (la cazadora con más cuero de todo el país) ni me lo pensé dos veces... dos días más tarde cuando empezaron las rebajas me la encontré 70%OFF!!!