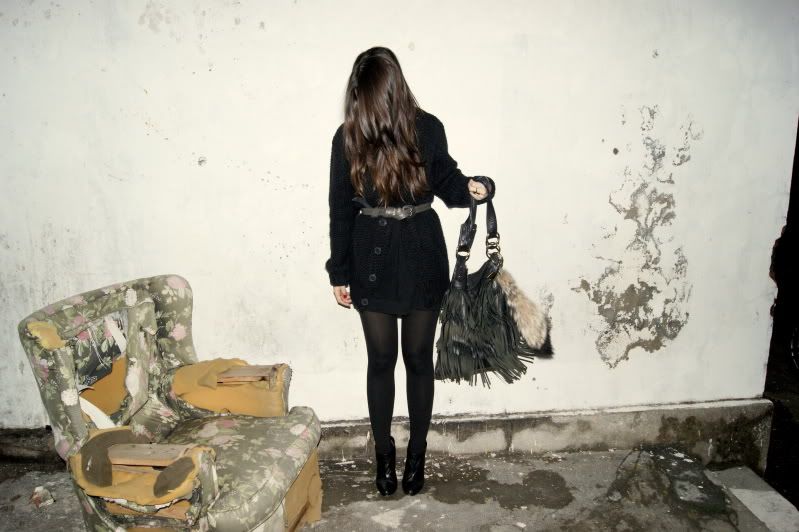 Bershka man cardigan, Zara boots, dress, fringed bag, Asos cross ring, foxtail from a local store
Take note! Total black plus a baleful background makes you look darker than ever...
It wasn't our intention make a Addams family shooting, we found this place by coincidence and thought that the destroyed armchair would look funny - not dramatic...
Tell me, thoughts?
Sweet dreams!!
Tomad nota! Total black con un fondo tétrico os hará parecer más oscura que nunca....
No era nuestra intención rememorar a la familia Addams, encontramos este sitio por casualidad y pensamos que el sillón quedaría divertido - no dramático...
Bueno, decidme, que os parece?
Buenas noches!!